Readers React: Poverty is rampant among LAUSD students, so why blame teachers for low test scores?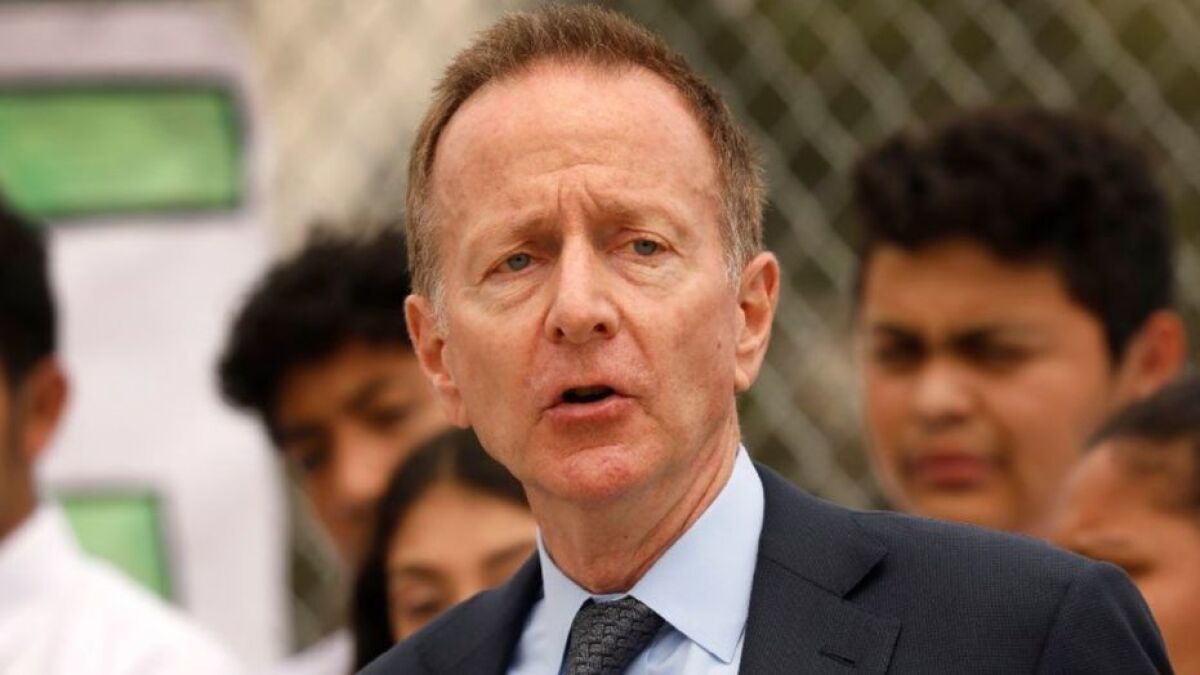 To the editor: I taught in Los Angeles in the 1960s. I chose to work in the "inner city" because I hoped to make a difference. ("Austin Beutner and Alex Caputo-Pearl: Two leaders on a collision course toward a teachers strike," Oct. 17)
One year I was assigned 43 sixth-graders in a bungalow with no cross breeze and, of course, no air conditioning. Some students were still struggling to write their own names while others were as much as two grade levels ahead in reading. Some students didn't come to school because they lacked enough clothing; others used a local gas station's bathrooms.
Some things have improved; others have not.
My point is that not just teaching is at the root of low test scores. It is extremely challenging for educators to help students who struggle just to get the the basic necessities of life. Charter schools have more control over which students attend their campuses, while teachers at traditional public schools have a lot more on their plates than creating lessons and grading papers.
Teachers deserve higher pay and more support.
Carol Kohler, Agoura Hills
..
To the editor: Los Angeles Unified School District Supt. Austin Beutner seems to worry a lot about money. He says the school district is "teetering on the edge of insolvency" and therefore cannot fulfill every contract proposal made by United Teachers Los Angeles.
The teachers union president, Alex Caputo-Pearl, wants the district to spend some of its $1.7-billion reserve to reduce class sizes and fully staff schools.
Those of us who live paycheck to paycheck or have no paycheck at all worry about money too. Beutner, a millionaire many times over, draws an annual salary of $350,000. Why are we paying him so much?
Clive Leeman, Ojai
..
To the editor: If a teachers strike does happen, the students and the district will be the losers.
The money appears to be there for teacher raises and the increased staffing that is necessary for schools to operate effectively. To blame teachers for low test scores is not the answer to improving the district, and the teachers do deserve more support.
Charters have been allowed to drain students and funding from the district, preventing LAUSD from being a viable option for many students and parents. Blame should fall not only on teachers, but also on everyone who allowed this to happen.
However, Beutner needs to know a little more about Caputo-Pearl, who "recounts his distress at being transferred from his beloved job at Crenshaw High." I was the principal at Crenshaw then, and Caputo-Pearl organized several student protests. So much for valuable instructional time.
I do not doubt that Caputo-Pearl is ready for a strike.
Charles T. Didinger, Manhattan Beach
The writer was an LAUSD employee for 40 years.
Follow the Opinion section on Twitter @latimesopinion and Facebook
---
Life is stressful. Our weekly mental wellness newsletter can help.
You may occasionally receive promotional content from the Los Angeles Times.