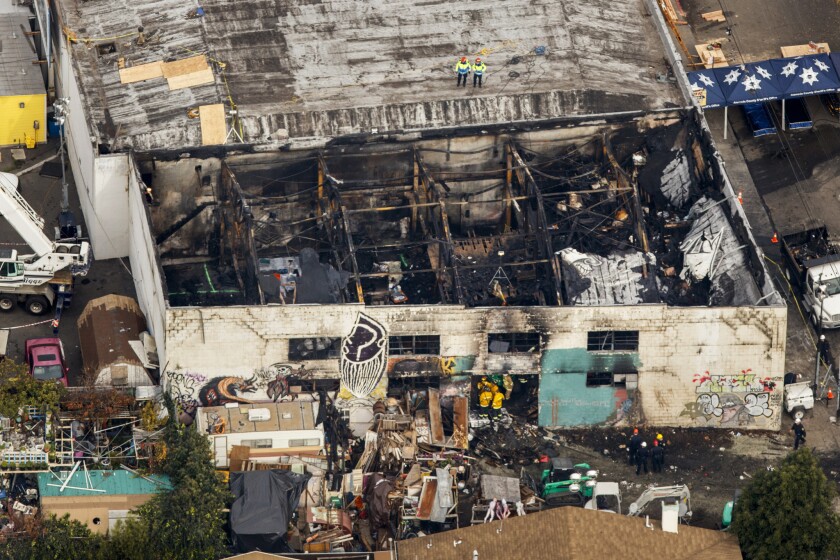 To the editor: Cities are responsible for the safety of their residents. Enforcing rules on smoke detectors, sprinklers and enclosed stairwells are examples of that. Allowing people to live in unsafe conditions, ignoring the dangers of illegal conversions and neglecting to do inspections are unconscionable failings on the part of all city officials, from the mayor on down. ("The Ghost Ship fire was 'a matter of benign neglect.' It's not the only one," Dec. 28)
How tragic that it has taken the deaths of 36 human beings to awaken us all to the dangers of neglect. It is shocking that 30 years of careless inattention could be ignored, excused and explained away. Loss of life is not an acceptable risk. The owners, developers, managers, tenants and city officials all bear a measure of responsibility for allowing these conditions to persist.
The only good that could come of the horrific fire in Oakland and the loss of 36 lives would be the end of such living conditions. City officials everywhere ought to take notice and act.
Joy Picus, Reseda
The writer is a former member of the Los Angeles City Council.
Follow the Opinion section on Twitter @latimesopinion and Facebook
---