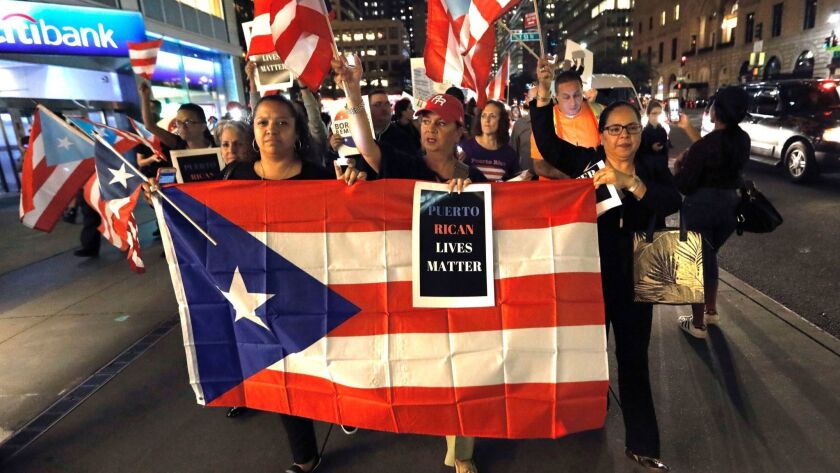 To the editor: Sam Erman, an assistant law professor at USC, deserves kudos for identifying Puerto Rico's political status as a major factor in its political impotence.
As a former aide to a governor of Puerto Rico, I saw this discriminatory treatment up close during lobbying trips to Massachusetts and New York. Both states are represented by two U.S. senators and a proportional number of House members with the power to vote. In contrast, Puerto Rico has one nonvoting delegate in Congress to represent 3.6 million American citizens.
A status referendum that permanently resolves Puerto Rico's relationship with the U.S. should be part of the island's financial recovery plan from bankruptcy and Hurricane Maria.
Gene Roman, New York
Follow the Opinion section on Twitter @latimesopinion and Facebook
---