Readers React: How to make home solar panels affordable by tweaking the 30-year mortgage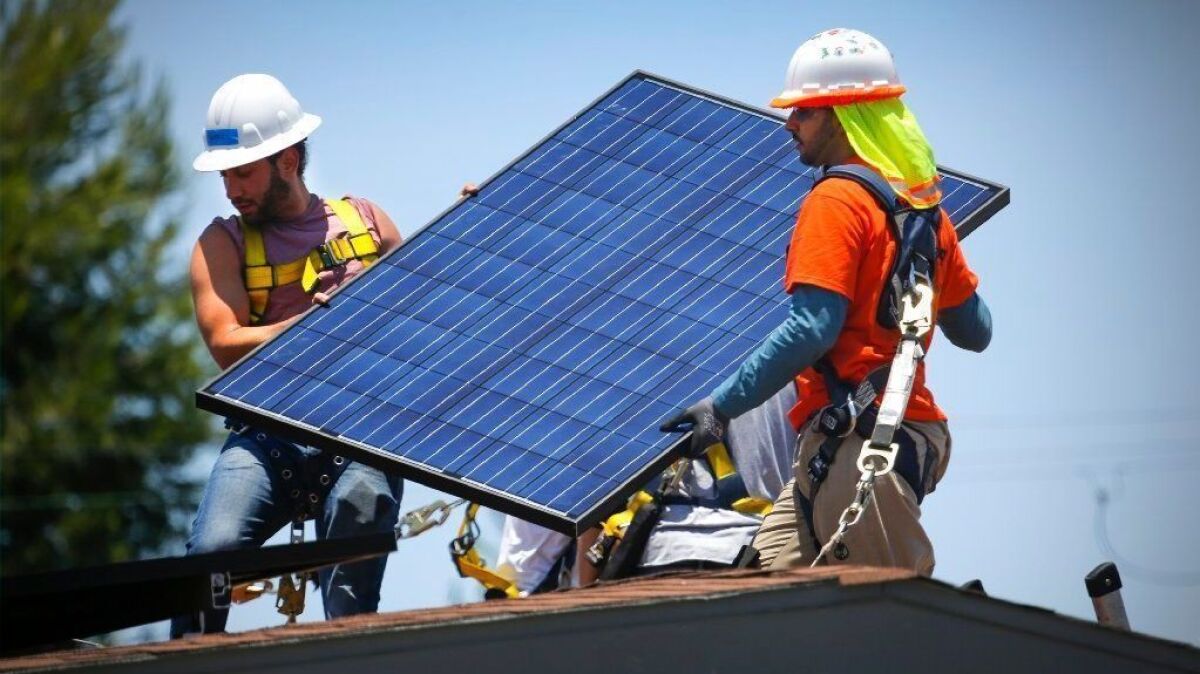 To the editor: Parts of the article on California's mandate requiring all new homes to include solar panels typifies the defeatist attitude our democracy has embraced.
In this case, we see a good idea about a serious problem — installing solar on all new houses as a way to curb climate change — and some say it won't work because business as usual would have to change. The objection is that the added cost of about $8,400 per home would make them unaffordable for more than 1 million households.
But we need not be so rigid when crunching the numbers to determine whether a borrower qualifies for a mortgage, especially when common sense tells us that not being flexible may make us miserable as the climate warms. Extending the mortgage a year or two would solve the qualifying problem instantly.
Do we really want to draw a line in the sand with a 30-year mortgage that makes no sense, when a 31-year loan would allow for wider use of solar power?
Matt Sparks, Dana Point
..
To the editor: I installed a home solar array with a storage battery. I don't have electricity bills, and my house remains powered during grid failures.
I was heartened to read of the policy change that will require new California homes to take advantage of our geography and weather to generate power on site. Not mentioned in the article is the benefit of decreased fire danger. Transitioning to local power supplies eliminates high-voltage transmission lines that have caused devastating fires in our state.
Here we have a new policy that will address both climate change and the risks of long-distance energy transmission.
Bruce Luyendyk, Santa Barbara
..
To the editor: According to this article, the average cost increase of building homes with solar power systems comes to about $8,400 per unit, which would make buying a home unaffordable to 1.28 million households.
The ingenuity of Democrats to devise new ways to drive people out of California is truly remarkable.
Arthur O. Spaulding, Ojai
Follow the Opinion section on Twitter @latimesopinion and Facebook
Our six-week newsletter will help you make the right decision for you and your property.
You may occasionally receive promotional content from the Los Angeles Times.