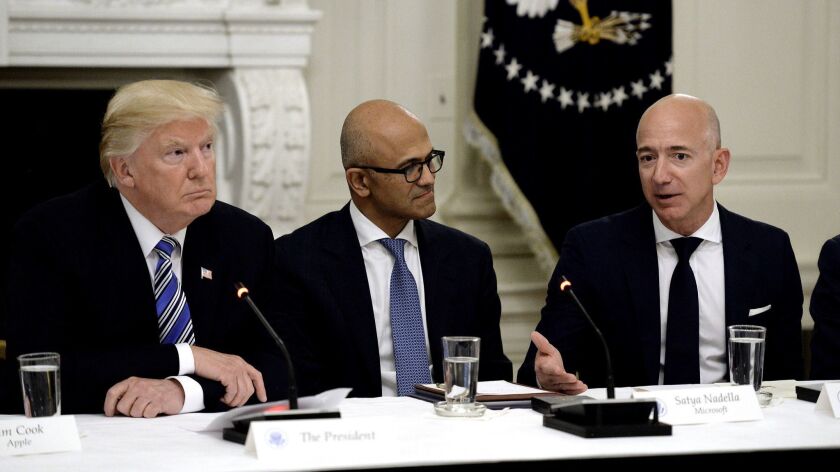 To the editor: Trump is wrong, ignorant and uninformed on this issue. ("Amazon's stock falls further as Trump again lashes out at company" March 29)
The issue of state taxes has been resolved, and I do agree third parties should be covered as well. Long before Amazon, mail-order businesses all over the country were required to comply with state and local tax laws.
However, Trump is incorrect insofar as his views with regard to mom-and-pop establishments. With the rise of the mall culture in this country, mom-and-pop operations were put out of business because they could not afford the rental and or percentage of sales required in order to maintain a physical presence in a mall. The story referred to third-party vendors, exactly who does Trump and others think they are?
Amazon has given new life to such establishments and extra income to millions of Americans.
Michael Solomon, Canoga Park
Follow the Opinion section on Twitter @latimesopinion and Facebook
---