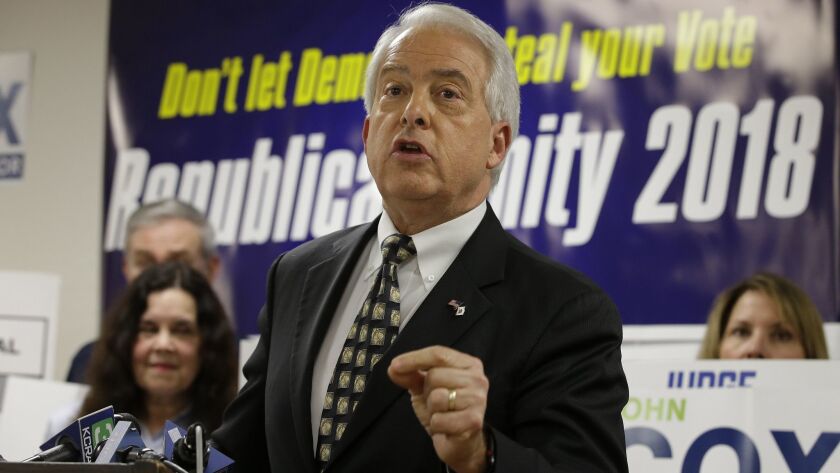 To the editor: Republican gubernatorial candidate John Cox trumpets the engagement of the president in his campaign against Democrat Gavin Newsom. The important question is, what will President Trump's campaigning mean for voters in the state?
Though the president is likely to energize Republicans to go to the polls, he is equally likely to agitate and stir up Democrats to do the same. There are about half as many registered Republicans in California as there are Democrats. You figure out what this might mean for November.
Perhaps while the president is here campaigning for Cox, he can sell Silicon Valley on what will surely be his latest forward-thinking idea: rotary, coal-powered cellphones. I cannot wait.
Andrew E. Rubin, Los Angeles
Follow the Opinion section on Twitter @latimesopinion and Facebook
---