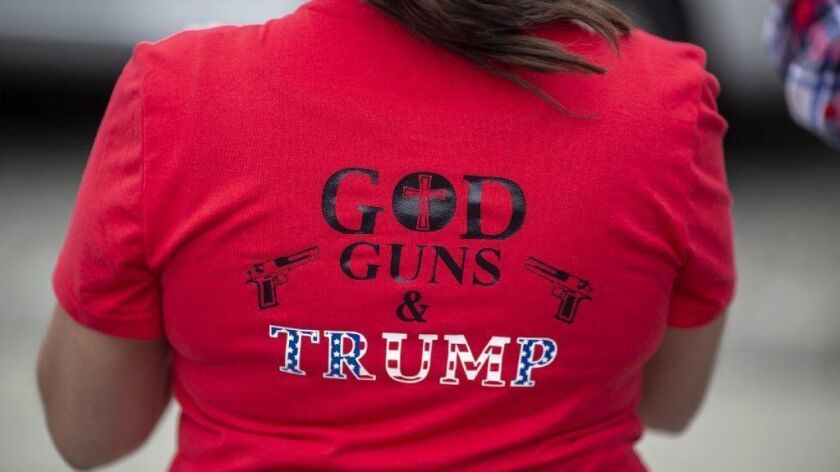 To the editor: Plaudits to Jonah Goldberg, one of the rare Republicans so forthright as to bemoan the emergence of a new, cynical conservatism. Goldberg kindly credits two conservatives, Rep. Justin Amash (R-Mich.) and the National Review's David French, but neither goes as far on President Trump as his own stinging reproval.
Goldberg touches on an alarming truth: Any conservative set on political survival has learned from how Trump relentlessly stages public crucifixions of Republicans who refuse to kowtow to him. Targets have included members of Trump's own staff and even a dead Republican war hero.
Goldberg's insights should be required reading by all GOP lawmakers who don't want their legacies doomed to history's dustbin.
Edgar M. Martinez, Orcutt, Calif.
..
To the editor: What does Goldberg mean about there being a "policy vacuum on the right"?
He mentions in his piece "good judges, tax cuts and less regulation." I would also add fighting illegal immigration, lowering the unemployment rate and reforming healthcare, all of which are being accomplished.
Connie Veldkamp, Laguna Niguel
Follow the Opinion section on Twitter @latimesopinion and Facebook
---