Consumers could pay a new battery recycling fee under a bipartisan bill sent to the governor's desk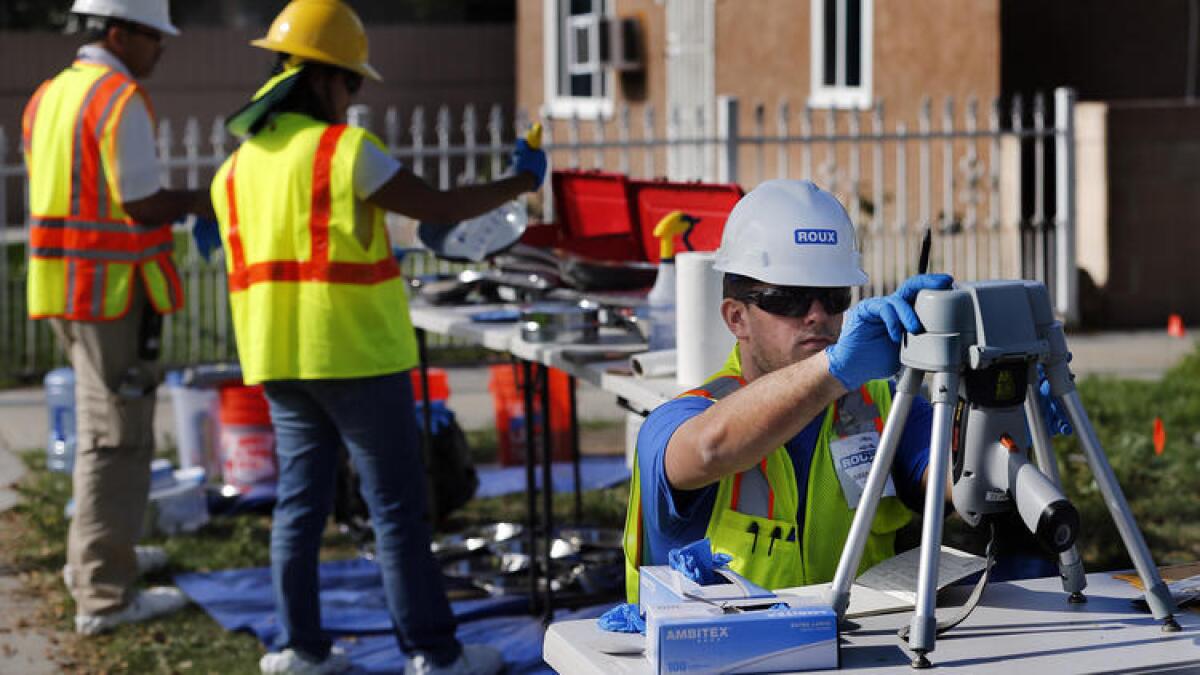 Californians who purchase lead-acid batteries like those used to start cars and trucks would pay a new $1 fee under legislation sent to Gov. Jerry Brown early Thursday morning, with the funds earmarked for cleaning up contaminated sites such as the former Exide battery plant in Los Angeles County.
The fee charged to battery buyers would rise to $2 in 2022. Lawmakers would direct the revenues — estimated to be as much as $40 million a year — to deal with contamination sites as needed.
"For four decades, our community has been waiting for something," said Assemblywoman Cristina Garcia (D-Bell Gardens), the author of AB 2153.
The bill was the final piece of legislation taken up before the Legislature adjourned, and it received a quick bipartisan vote in both houses within a span of only a few minutes. Garcia said there were late negotiations with the Brown administration on the final details.
AB 2153, if signed into law, would not take effect until April 1, 2017. Battery manufacturers and consumers would each pay $1 fees on each new battery for the first five years of the proposal; after that, the full $2 fee would be shouldered by consumers.
Some Republican legislators said that setup is a mistake.
"This tax is regressive," Assemblyman Travis Allen (R-Huntington Beach) said during the midnight debate. "It's paid by the people who make the least amount of money."
The Vernon site of the former Exide battery plant was closed under a deal with federal prosecutors last March. Lead contamination in the soil of homes around the plant was discovered two years ago. The battery fee would likely go first to Exide cleanup efforts, which are already underway. Brown estimated in February that the price tag could reach $176.6 million.