On the Issues: 50th District: Rep. Duncan Hunter and Ammar Campa-Najjar
A longtime Republican stronghold, California's 50th Congressional District became a potential Democratic pickup when Rep. Duncan Hunter (R-Alpine) was indicted in August on charges of campaign finance violations. The five-term incumbent and his wife have pleaded not guilty. House Speaker Paul D. Ryan (R-Wis.) still issued a statement that said Hunter would be removed from his committee assignments.
The 41-year-old Hunter's woes have created an opening for Democratic candidate Ammar Campa-Najjar, a district native and former Obama administration staffer. Despite Republicans' 14-point voter registration advantage and President Trump's winning the district by 15 percentage points in 2016, Campa-Najjar, 29, has pulled close to Hunter. A late September poll from the UC Berkeley Institution of Governmental Studies showed Hunter's lead within the margin of error.
Hunter, whose father held the congressional seat before him, has responded to the tightening race by going negative. He has suggested Campa-Najjar is a "radical Muslim" and claimed he posed a threat to national security because his grandfather was linked with a terrorist attack. Campa-Najjar, who is a Christian and held a government security clearance, has condemned his relative's actions and pointed out that his grandfather died 16 years before he was born.
Voters in the district are most concerned with immigration, healthcare, gun laws and the economy, according to the poll. Below is an overview of the candidates' views on the issues. Except where noted, Campa-Najjar's remarks are from a recorded interview he gave the San Diego Union-Tribune and Hunter's remarks are from a speech he gave to a Republican women's group in Ramona in September, recorded by the Times of San Diego.
Immigration
Healthcare
President Trump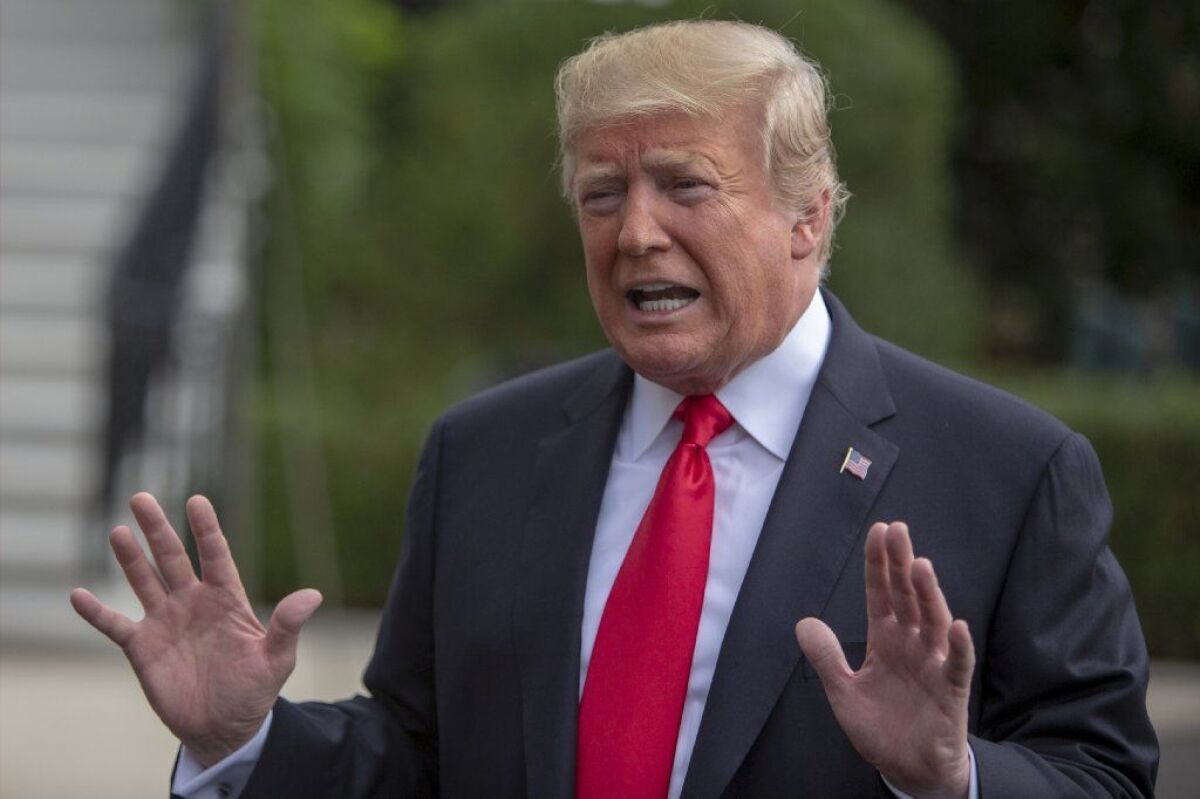 Taxes
Gun Laws
Life is stressful. Our weekly mental wellness newsletter can help.
You may occasionally receive promotional content from the Los Angeles Times.