The Mueller report is still secret. What are we waiting to learn?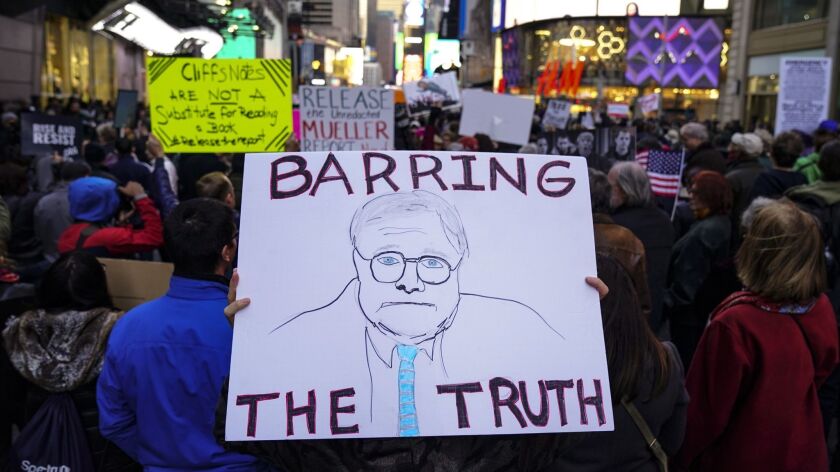 Reporting from Washington —
The secrecy around special counsel Robert S. Mueller III's long investigation into Russian meddling in the 2016 election has extended to his final report.
Despite anonymous grumbling from some members of Mueller's team who disliked how U.S. Atty. Gen. William P. Barr characterized their findings in a four-page letter to Congress on March 24, the contents of the nearly 400-page report remain a mystery.
"The report will speak for itself. That's why I want to get it out," Barr told a Senate panel on Wednesday. He said he expected to release a redacted version next week. Here are some of the key questions we still have.
Why didn't Mueller reach a conclusion on whether President Trump obstructed justice?
Mueller puzzled Washington by not issuing a determination on whether the president had obstructed justice, a crime. Instead, the special counsel wrote "while this report does not conclude that the President committed a crime, it also does not exonerate him," according to Barr's letter. Did Mueller not think the evidence was strong enough? Were there other legal issues that he took into consideration? Barr said Wednesday there was a "fuller explanation" for Mueller's reasoning in the report.
Did Mueller plan to leave the obstruction issue to Barr?
Because Mueller did not reach a conclusion on obstruction, Barr stepped in and, together with Deputy Atty. Gen. Rod Rosenstein, decided the president's actions were not criminal. "The Special Counsel's decision to describe the facts of his obstruction investigation without reaching any legal conclusions leaves it to the Attorney General to determine whether the conduct described in the report constitutes a crime," he wrote. Was that Mueller's intention? Some critics suggested that the special counsel really wanted to leave the decision up to Congress, but Barr testified that Mueller didn't express that. Barr said that automatically left the issue in his hands: "That's generally how the Department of Justice works."
What evidence of obstruction did Mueller find?
Barr wrote in his letter that Mueller "sets out evidence on both sides of the question" in his report. What is that evidence? What incidents did Mueller consider suspect? And are there facts that we haven't learned yet? When considering the president's actions, Barr writes that "most of [them] have been the subject of public reporting," suggesting some haven't been revealed.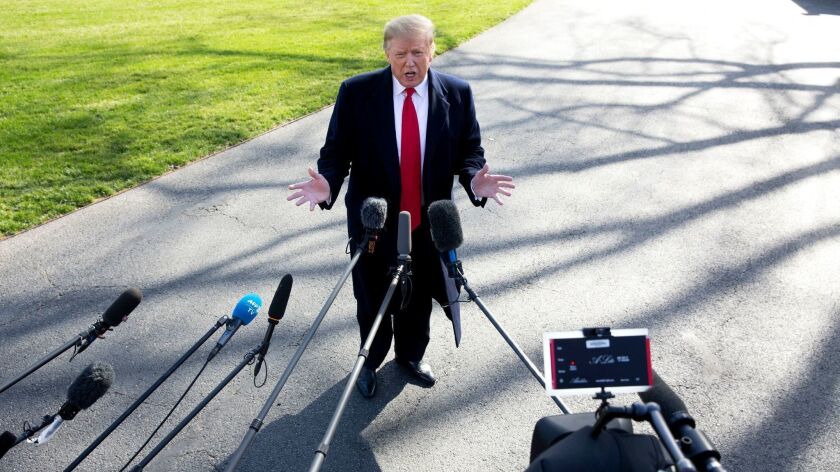 Why did Mueller give up on interviewing Trump?
Mueller originally wanted to speak directly with the president for the investigation, and Trump even pledged to do so at one point. But his lawyers dug in their heels and Mueller eventually gave up, settling for sending a limited number of written questions to the president. Why didn't Mueller issue a subpoena for an interview? How did he determine that he didn't need Trump's testimony to complete his investigation?
Was the White House briefed on the full report?
Trump claimed total exoneration after Barr released his letter and called for making the entire Mueller report public. But he's backed down from that, raising questions about why he changed his tune. Did he realize more damaging information was in the full report? In Barr's testimony to the House Appropriations Committee on Tuesday, he declined to say whether the Justice Department had briefed the White House on the report's contents.
How much is going to be redacted?
Barr said he was working with the special counsel's office to determine how much to redact from the report before it became public, and he said the White House had not been involved in the process. Expect to see a color-coded system, with separate hues for different categories of redactions — grand jury material, classified intelligence, details on ongoing investigations, and "information that would unduly infringe on the personal privacy and reputational interests of peripheral third parties."
The vague final category could prove controversial, but Barr said he would not redact information to protect Trump. "I'm talking about people in private life, not public office holders," he said. Barr also said he would be willing to discuss ways to make more details available to Congress once the redacted report was released.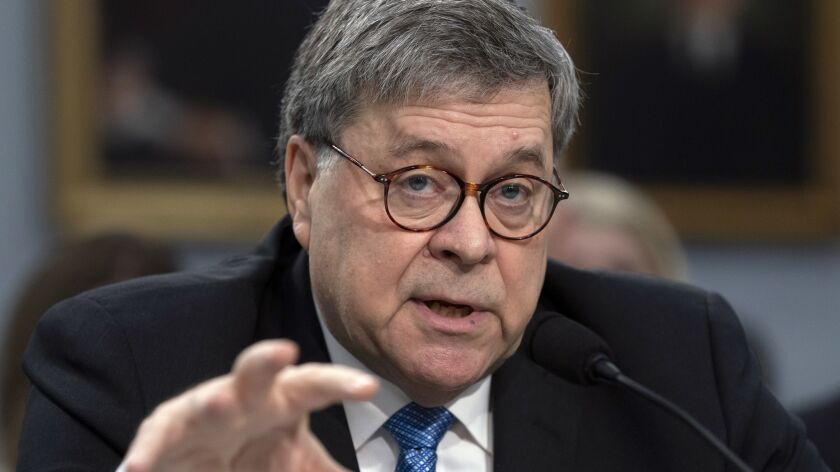 What about the Trump Tower meeting? Or Trump Tower Moscow?
During the campaign, Trump's son, Donald Jr., accepted a meeting with a Russian lawyer after being told she could provide incriminating information on Hillary Clinton. Trump's campaign chairman, Paul Manafort, and his son-in-law, Jared Kushner, also attended. Participants have said no such information was provided, and no charges were filed in connection with the meeting at Trump Tower in New York. What did Mueller think of the meeting, and how did it fit into the larger investigation?
In addition, there were behind-the-scenes negotiations about building a Trump Tower in Moscow during the campaign. Michael Cohen pleaded guilty to lying to Congress about the proposal, which ultimately never moved forward, but it's unclear whether the negotiations overlapped with Russia's meddling in the election.
There was no conspiracy with the Russian government. But were there other connections?
Barr's letter quoted Mueller's report as saying the "investigation did not establish that members of the Trump Campaign conspired or coordinated with the Russian government in its election interference activities." The statement cleared the president of some of the darkest allegations — namely that he was actively working with the Kremlin to win the election.
But it's also a rather narrow window in the world of potentially troubling connections involving Trump's campaign. Were there other contacts with Russians who weren't acting on behalf of the government? What about with WikiLeaks, which released Democratic Party emails that were hacked by Russians? Even though Mueller has not recommended additional indictments, there could be more to learn.
What about the counterintelligence probe?
The Russia investigation didn't start as a criminal case. It was initially launched in mid-2016 as a counterintelligence probe, which means the FBI was trying to detect and counter a Russian intelligence operation. It eventually expanded to examine whether the president himself was acting as a Russian agent, either wittingly or unwittingly. Barr's letter does not address this aspect of the investigation. What conclusions did Mueller reach? And can they be revealed, or will they be considered classified and redacted?
Are there other investigations out there?
We know that Mueller's work has spawned other cases, most notably in New York, where federal prosecutors are probing hush money payments allegedly directed by Trump. Are there other investigations out there? Barr plans to redact information involving ongoing investigations, but the final report could still provide some clues.
---
Get our Essential Politics newsletter
The latest news, analysis and insights from our politics teams from Sacramento to D.C.
You may occasionally receive promotional content from the Los Angeles Times.