Money, Republican malaise and Tom Steyer: These are the things to watch for in California's 2018 statewide elections
Get ready, California. What had been a behind-the-scenes dash for cash closely watched by few other than political observers is about to burst into public view.
Voters this year will decide who will succeed Democrat Jerry Brown as the next governor and whether they will send U.S. Sen. Dianne Feinstein back to Washington.
Before the June 5 primary, candidates will ramp up their campaigns with messages on television and stuffed into mailboxes. Here's a primer on the state's two marquee races.
The money
Candidates spent the final days of 2017 dialing for dollars before the year-end fundraising deadline. Their hauls for the last six months of the year will be closely scrutinized once financial disclosure reports become public this month. These are the dollars that will fund the television ads, mailers, campaign offices and field staff that could prove crucial in determining which two candidates advance to the general election.
In the governor's race, Lt. Gov. Gavin Newsom has dominated fundraising to date, in part because he entered the contest nearly three years ago. State Treasurer John Chiang and former Los Angeles Mayor Antonio Villaraigosa have raised millions too and are hoping to reduce Newsom's gaping financial advantage. Former state schools chief Delaine Eastin, Assemblyman Travis Allen and businessman John Cox's reports will also be scrutinized to determine whether they have raised enough money to fund a statewide campaign.
The race to become California's next governor is already awash in cash »
---
In the Senate race, it's crucial for state Senate leader Kevin de León to demonstrate he can raise enough money if he wants his campaign against Feinstein to be taken seriously.
She had nearly $4 million in the bank as of Sept. 30, before he announced his candidacy.
Feinstein, first elected in 1992, has the support of the party's most powerful and moneyed interests, along with her own wealth to self-fund a campaign if necessary.
Among the obstacles De León faces is whether he can convince donors to risk angering the veteran senator by contributing to his campaign.
The financial disclosure reports will provide the first clear window into their financial standings.
---
The field
Both contests are uncertain until the field is set. And that means people are waiting for billionaire environmental activist Tom Steyer to make a decision. His entrance in either race would be an immediate game-changer because of his willingness and ability to self-fund a campaign.
He has recently been preoccupied with a $20 million campaign calling for the impeachment of President Trump, an effort that helped him collect contact information on nearly 4 million people and that sparked rumors that he is considering a White House bid in 2020. Steyer recently said in an interview with C-SPAN that he is still weighing a potential run for office.
Another question: Will a prominent Republican candidate enter either contest? The filing deadline is March 9.
Follow California politics by signing up for our email newsletter »
Republican relevance
The statewide elections will also be another measure of the dwindling power of the California Republican Party. The political home of Ronald Reagan and Richard Nixon last saw a Republican elected statewide in 2006, and the party's prospects going into 2018 are not promising.
In the Senate contest, no notable Republican candidate is even running.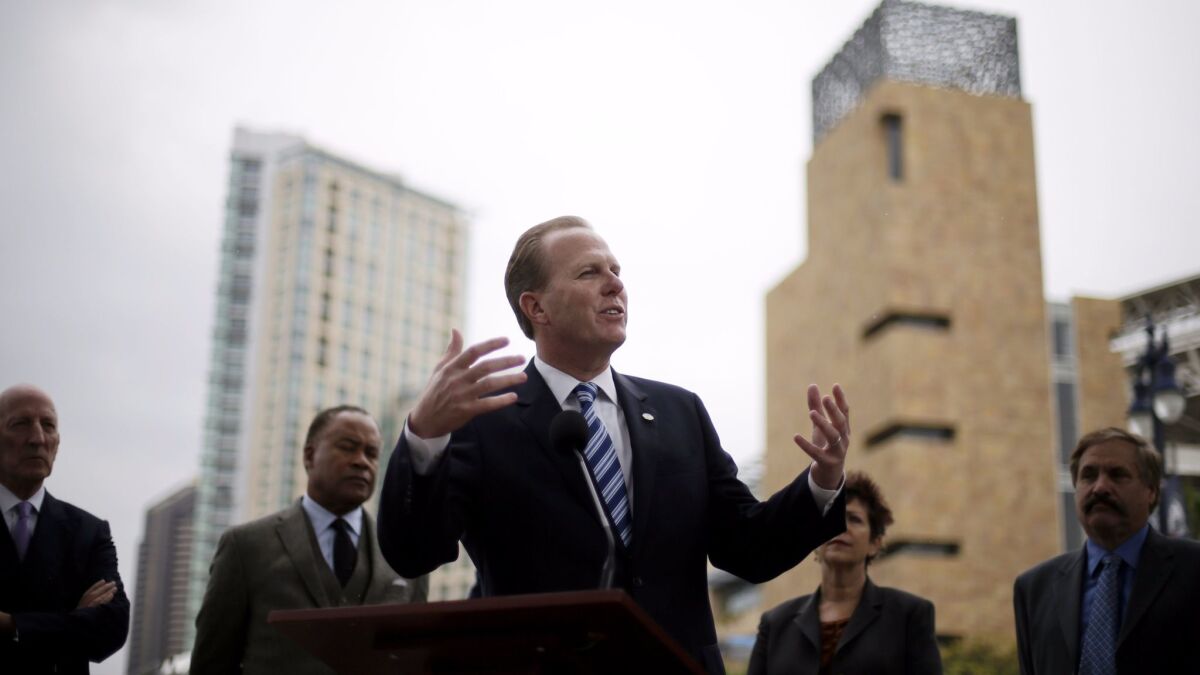 A Republican on the general election ballot would be a longshot, no doubt. It's the effects a GOP shutout might have on the rest of the races that the party is worried about.
Democratic divisions
Democrats have overwhelming political power in the state, controlling every statewide office, strong majorities in both houses of the state Legislature and the majority of the congressional delegation.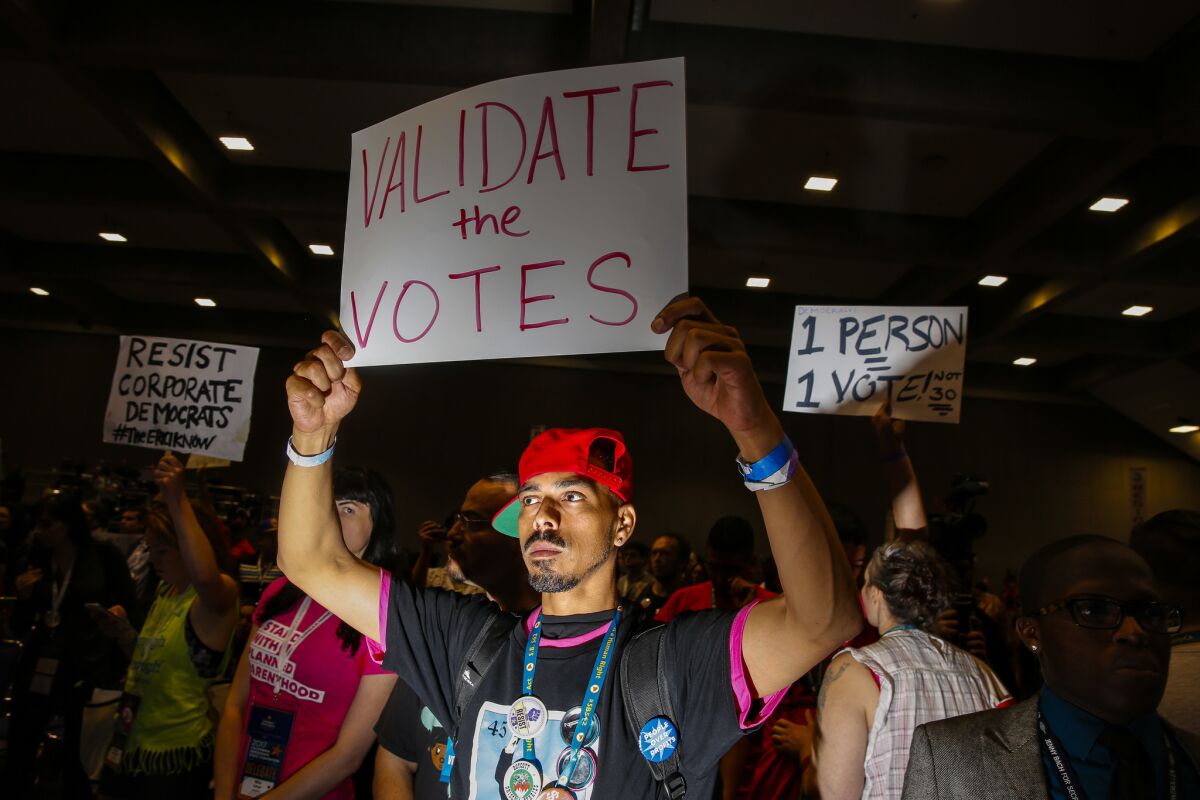 This divide could play a role in the gubernatorial and Senate contests. The winners of each will shape the party's future direction in California and the nation.
There will be an early display of those divisions, as well as an early test of the campaigns' organizing skills, as candidates seek the official Democratic endorsement at the state party convention February in San Diego.
Eric Bauman, the state party chairman, has asked the candidates not to seek the party's endorsement to avoid causing tension and disunity. No one appears to be heeding his call, and campaigns to court individual delegates are well underway.
For the latest on national and California politics, follow @LATSeema on Twitter.
Life is stressful. Our weekly mental wellness newsletter can help.
You may occasionally receive promotional content from the Los Angeles Times.