Newsletter: Essential Politics: Sexual harassment issue clouds meeting of California Democrats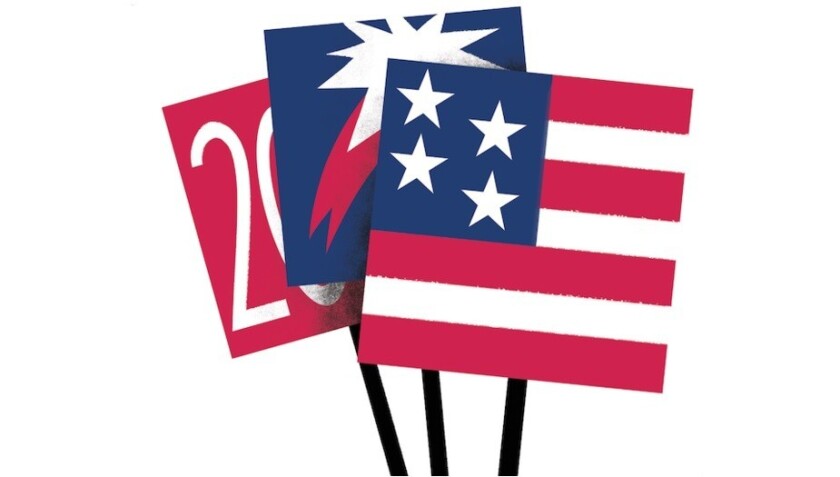 There are a lot of serious policy debates going on right now and important campaigns underway.
But claims of sexual harassment and misconduct in government have continued to expand, and it's clear the issue is going to dominate the conversation for the foreseeable future in Sacramento and Washington.
California politicians have reacted swiftly, and eight days from now the state Assembly is holding hearings about what women have called a "pervasive" culture of sexual harassment.
A DIFFICULT MOMENT
California's Senate leader wants a Los Angeles lawmaker accused of inappropriate behavior temporarily removed from an influential committee chairmanship.
Sen. Tony Mendoza (D-Artesia) would be suspended from his chairmanship of the Senate Banking and Financial Institutions Committee, as well as other "boards and commissions" pending the outcome of an investigation, under a plan proposed Friday by Senate President Pro Tem Kevin de León (D-Los Angeles).
The issue also surfaced over the weekend as Democratic Party insiders gathered in the Bay Area.
U.S. Sen. Dianne Feinstein made a rare appearance at the state party event over the weekend, telling the Women's Caucus that 2018 could bring a new wave of women into elected office after sexual harassment issues have dominated the public debate.
De León, Feinstein's rival for reelection, made sexual harassment concerns the center of his speech to the party's executive board. De León also denied knowledge of prior misconduct allegations against Mendoza, his colleague and former roommate.
Rank-and-file party members also circulated a petition asking for the resignations of Mendoza and Assemblyman Raul Bocanegra, who was disciplined after a sexual misconduct investigation at the Capitol eight years ago when he was chief of staff to then-Assemblyman Felipe Fuentes.
In Washington, a big question is whom Rep. Jackie Speier was talking about when she said two current lawmakers — a Republican and a Democrat — have harassed women at the Capitol.
Rep. Darrell Issa (R-Vista) said Speier and other women should "name names" when making those accusations.
But as Irene McCormack, the communications director of then-San Diego Mayor Bob Filner and the first woman to publicly accuse Filner of sexual harassment in 2013, recounts, accusers can be vindicated and still pay a price.
Political observers also are transfixed on next month's Alabama Senate race, and how President Trump has reacted to allegations about GOP nominee Roy Moore's behavior toward underage women when he was younger. Trump's lack of commentary particularly stands out given his own past, and his aggressive criticism of Sen. Al Franken. Moore's wife has been defending him on the campaign trail, and the Republican's supporters have been blaming the media.
Just a few days after Franken apologized for his actions toward a journalist during a USO tour in 2006, the Minnesota Democrat was cut from a PBS show honoring David Letterman.
Meanwhile, Florida Democratic Party Chairman Stephen Bittel resigned last week after a report that he makes women feel uncomfortable. He stepped aside shortly after four of his party's candidates for governor called for him to step down.
IT'S UP TO THE SENATE WHAT WILL HAPPEN WITH THE TAX BILL
Most California Republicans joined House colleagues Thursday to approve a tax overhaul expected to have broad negative effects on the state. Several said they supported the bill because they think the Senate will improve it.
Issa opposed the measure, along with Republican Reps. Tom McClintock of Elk Grove and Dana Rohrabacher of Costa Mesa, with each saying they couldn't vote for something that raised taxes on Californians.
Check out how your member of Congress voted.
George Skelton wrote in his Thursday column why it matters that the real estate and home building lobbies, which have historically supported the GOP, waded into the debate over tax reform. They are targeting seven California Republicans who face potentially tough reelection races next year, and the California Assn. of Realtors ran an ad in several California newspapers that was billed as an open letter to Trump and the GOP lawmakers: "If the goal of tax reform is to help middle-class Americans keep more of their hard-earned money, this proposal fails miserably."
Trump on Sunday night called on the Senate to quickly pass the plan.
CONGRESS WANTS MORE INFO FROM TEAM TRUMP
Congressional leaders are trying to pry more information from the Trump administration. One of the eye-catching requests for documents came from the Senate Judiciary Committee, which wrote in a letter that presidential son-in-law Jared Kushner had failed to turn over a message regarding a "Russian backdoor overture."
Rep. Elijah Cummings (D-Md.) from the House Oversight Committee issued his own request to the FBI for more information. He's seeking details on a security clearance application from the son of retired Lt. Gen. Michael Flynn, who briefly served as Trump's national security advisor.
NATIONAL POLITICS LIGHTNING ROUND
-- The U.S. economy has become a lifeline for an otherwise embattled presidency.
-- Trump renewed his Twitter spat with Sen. Jeff Flake.
-- And jumped back into a feud with players on California sports teams.
-- See the new names of justices who would be on Trump's list in the case of a Supreme Court opening.
-- A Trump lawyer says the president won't rely on the Republican National Committee to pay his legal bills during the special counsel investigation into Russia's interference with last year's campaign.
Get the latest about what's happening in the nation's capital on Essential Washington.
A NEW BATTLEGROUND IN CALIFORNIA?
Democrats are feeling bold after winning sweeping victories in Virginia and New Jersey this month. Now they're expanding the list of Republicans they're trying to oust from Congress, including McClintock. Chris Megerian met up with three Democrats in Auburn, Sonora and Roseville to learn how they want to challenge McClintock for a congressional seat that hasn't been threatened by Democrats in years.
A reminder you can keep up with these races in the moment via our Essential Politics news feed on California politics.
JOIN US TONIGHT
The documentary "11/8/16," which followed 16 people from across the country on election day, will be screened on Monday, Nov. 20, at 7 p.m. in downtown Los Angeles. The film includes scenes from the Los Angeles Times newsroom. I'll be discussing what it was like to be trailed by a film crew — eight months pregnant at the time — with the audience.
Join us! As an Essential Politics newsletter subscriber, you are invited to attend for free with a guest. Seating is limited. Please RSVP.
POLITICAL ROAD MAP: REACHING LATINO VOTERS
Politics is full of references likening one group or another to a "sleeping giant," a powerful voting bloc that could change the outcome in any given election. In California, it's almost always used to describe Latino voters.
A new nonpartisan group, writes John Myers in this week's Political Road Map column, is out to change that for 2018. Their goal: as many as 700,000 more votes cast by Latinos in next year's primary.
SKELTON: KAEPERNICK'S NO 'CITIZEN OF THE YEAR'
GQ Magazine recently named former 49ers quarterback Colin Kaepernick — who drew headlines for kneeling during the national anthem — its "citizen of the year." But good citizens vote, Skelton writes in his Monday column, and Kaepernick has always rejected voting.
TODAY'S ESSENTIALS
-- The marijuana industry has a poor record of paying the state sales taxes for the medical pot it sells, but new regulations are aimed at getting scofflaws to end their delinquencies, Patrick McGreevy explains.
-- Large police departments across California are going to start collecting demographic data on traffic and other stops in an effort to prevent racial profiling.
-- Actor Scott Baio -- a.k.a. Chachi from "Happy Days" -- endorsed fellow Republican John Cox for governor.
-- Issa now has a fourth Democratic challenger: 28-year-old Sara Jacobs, an Obama administration alum and granddaughter of Qualcomm founder Irwin Jacobs.
-- Two California candidates are among the top spenders at Trump's properties.
-- The latest challenger to Rep. Steve Knight has impeachment on his mind.
-- California officials proposed new rules for the growing, transportation and sale of marijuana when the state begins issuing licenses in January, and industry officials said the regulations and hefty fees (starting at $1,000 a year) are a mixed bag.
-- California's tax collection agency is plagued by widespread nepotism, with 835 employees, or 17.5% of the office's workforce, related by blood, adoption, marriage or cohabitation, a state investigation found.
-- Top aides to University of California President Janet Napolitano interfered with a state audit of her office, suppressing campus criticism of its services and operations, according to findings of an investigation ordered by the UC Board of Regents. Napolitano approved a plan to instruct administrators from the UC system's 10 campuses to submit responses to confidential questionnaires about her office for review by her aides before returning them to the state auditor, according to the fact-finding review obtained by The Times.
LOGISTICS
Essential Politics is published Monday, Wednesday and Friday.
You can keep up with breaking news on our politics page throughout the day for the latest and greatest. And are you following us on Twitter at @latimespolitics?
Miss Friday's newsletter? Here you go.
Please send thoughts, concerns and news tips to politics@latimes.com.
Did someone forward you this? Sign up here to get Essential Politics in your inbox.
---
Get our Essential Politics newsletter
The latest news, analysis and insights from our politics teams from Sacramento to D.C.
You may occasionally receive promotional content from the Los Angeles Times.