White House to distribute 400 million N95 masks for free, starting next week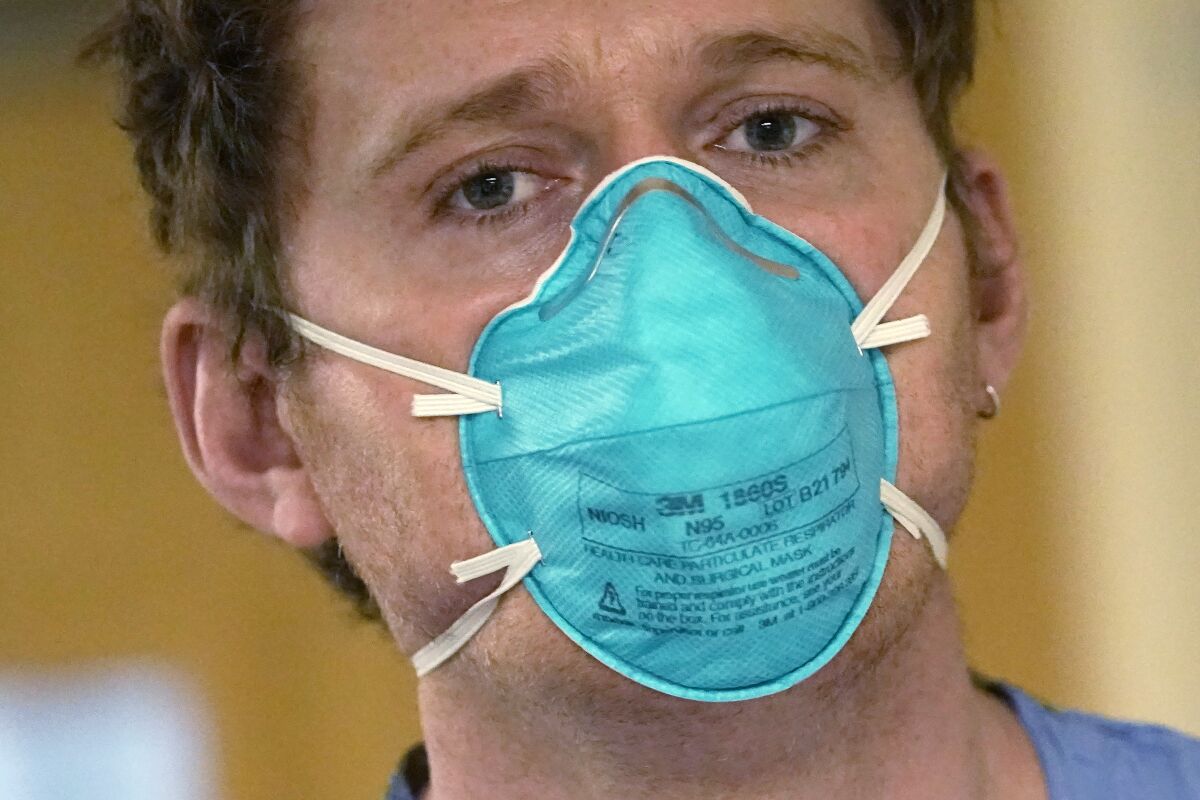 WASHINGTON —
The Biden administration plans to distribute 400 million high-quality masks to Americans for free starting next week in the hopes of offering better protection against the Omicron variant of the coronavirus, the White House announced Wednesday.
The White House said N95 masks — limited to three per person — will be available for pickup at pharmacies and community health centers across the country by late next week. The administration will begin shipping masks at the end of this week, and the program "will be fully up and running by early February," the White House said in a statement.
This will be the largest allocation of free masks by the federal government since the COVID-19 pandemic began. They will come from the government's Strategic National Stockpile, which contains more than 750 million such masks.
The White House said it would release more details in coming days about how personnel at pharmacies and community health centers will ensure the masks are properly fitted. It's unclear whether masks will be offered in various sizes.
Hospital workers are often formally fitted for N95 masks, a process known as fit-testing. But experts said the average person may not have to go through such a process.
"This really is about common sense," said Dr. Leana Wen, a public health professor at George Washington University. "You should have a mask that fits well over your face, where there are no visible gaps."
Comfort is also vital, Wen said, because people should consistently wear the masks. "It's not going to be effective," she said, if someone keeps "pulling it off" because it's uncomfortable.
Wen applauded the administration for getting these high-quality respirators onto the faces of as many Americans as possible, though she said it should have taken such action months ago. "It's definitely better late than never, because it's changing the standard for what we consider to be respiratory protection," she said.
The move comes as many Americans are struggling to find such masks, and after public health experts have repeatedly warned that cloth masks do not provide enough protection against the highly contagious Omicron variant.
The Centers for Disease Control and Prevention on Friday upgraded its mask guidance, emphasizing that N95 or KN95 masks offer far more protection than cloth face coverings.
The agency has not formally recommended that Americans ditch cloth masks in favor of N95s.
CDC Director Rochelle Walensky last week stressed that the best mask is one that fits well, regardless of what material it is made from. The proper mask "is the one that you will wear and the one you can keep on all day long, that you can tolerate in public indoor settings," she said.
Life is stressful. Our weekly mental wellness newsletter can help.
You may occasionally receive promotional content from the Los Angeles Times.