Live
Washington and world await Trump decision today on Paris climate accord
Here's our look at the Trump administration and the rest of Washington
Boy Scouts: Top leaders didn't call Trump to praise speech as the president said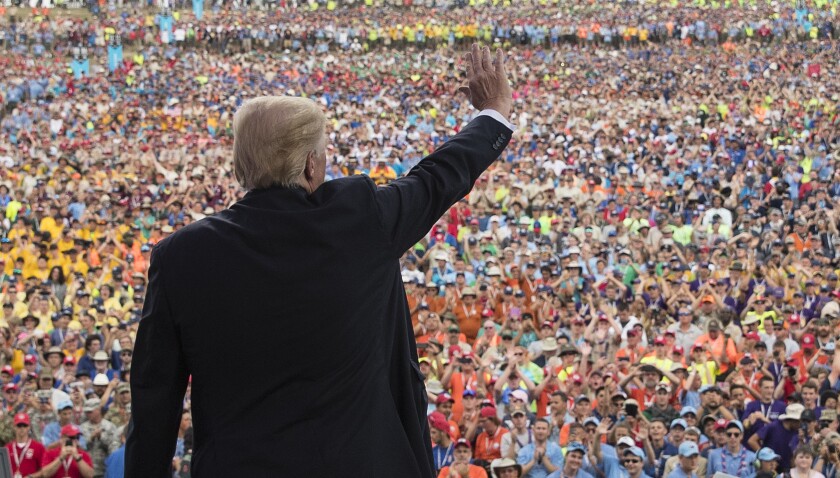 The Boy Scouts denied Wednesday that the head of the youth organization called President Donald Trump to praise his recent politically aggressive speech to its national jamboree.
Trump told the Wall Street Journal in an interview published Wednesday, "I got a call from the head of the Boy Scouts saying it was the greatest speech that was ever made to them, and they were very thankful." Politico published the transcript of the interview.
"We are unaware of any such call," the Boy Scouts responded in a statement. It specified that neither of the organization's two top leaders — President Randall Stephenson and Chief Scout Executive Mike Surbaugh — had placed such a call.
The White House had no immediate response to the Boy Scouts' denial.
Surbaugh apologized last week to members of the scouting community who were offended by the political rhetoric in Trump's July 24 speech in West Virginia.
Other U.S. presidents have delivered nonpolitical speeches at past jamborees. To the dismay of many parents and former scouts, Trump promoted his political agenda and derided his rivals, i