2 men found dead of gunshot wounds in H.B. apartment were brothers, police say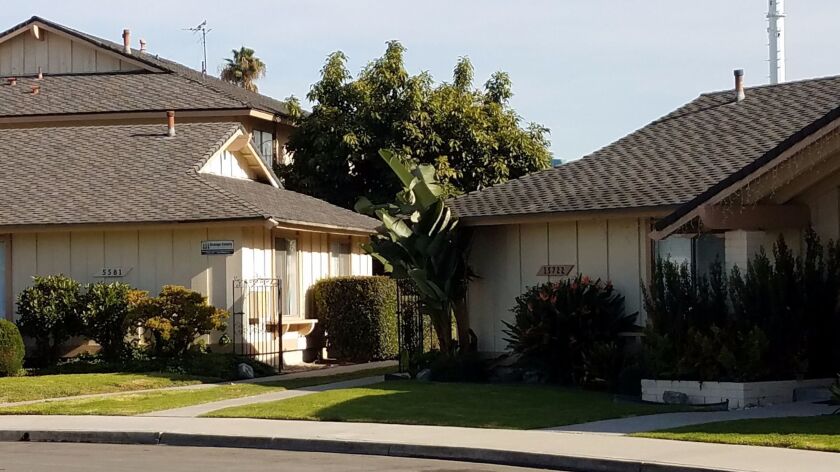 Two men found dead from gunshot wounds in a Huntington Beach apartment Sunday afternoon were brothers, police said Monday.
The circumstances of their deaths remain under investigation, authorities said.
Police responded to a medical emergency call from the apartment in the 15700 block of Taft Lane at about 2:45 p.m. Sunday and found the two men dead, according to police spokeswoman Angela Bennett.
Coroner's records identified them as Benjamin Ullestad, 25, and Brandon Ullestad, 22. Bennett said the two were brothers.
Officers found a handgun at the scene, but Bennett said Monday that it's too early to say definitively whether it was used in the shooting.
Bennett said police have not ruled out the possibility of a murder-suicide or an accident. She said police "do not believe there are any outstanding suspects."
Benjamin Price, 42, who lives about a block from the scene, said Monday that the case is out of character for the neighborhood — a tidy pair of cul-de-sacs next to Marina Park.
Aside from an occasional scuffle at the park, Price said he couldn't recall any significant incident in the 10 years he's lived in his home on Cross Drive.
"This is the first time I've ever heard of anything like this happening," he said. "For the most part, it's really quiet."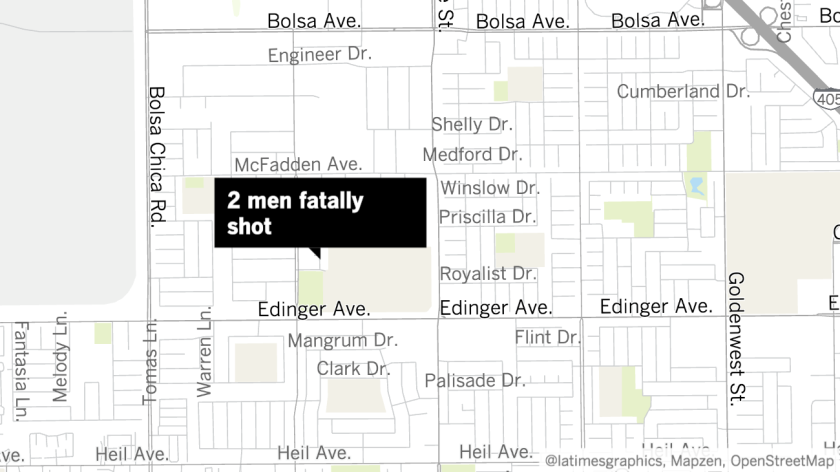 Another Cross Drive resident, Peter Buchmueller, 72, said he didn't hear the shooting Sunday but that he periodically hears gunshots from other areas of the city.
Buchmueller said he saw "at least 12 police cars" respond to the Taft Lane shooting and that police activity was centered where Taft bends west and becomes Reno Circle.
"It's terrible," Buchmueller said Monday.
Twitter @LukeMMoney
---
UPDATES:
4 p.m.: This article was updated with the identities of the brothers.
12:50 p.m.: This article was updated with comments from neighbors and more details from police.
This article was originally published at 8:05 a.m.
---