Matchmaker Chargin fights on without wife Lorraine, his perfect match
Don Chargin wanted everything perfect for the boxing card he was promoting, but he was also well aware of the lesson he and his late wife, Lorraine, had learned over the years:
"You can never go through promoting an event without something going wrong."
Sure enough, one of the main-event fighters pulled out with an injury, leaving Chargin to scramble for a replacement to save an event he had dedicated to Lorraine, who in June will become only the second woman to gain induction to the International Boxing Hall of Fame in New York.
Yet, on Saturday at Cache Creek Casino in Yolo County, Calif., a standing-room-only crowd in excess of 1,100 fans showed up. And Chargin, 89, was struck by the same chills of fight-night anticipation and apprehension he and Lorraine shared for 50 years, before her death nearly eight years ago.
Chargin was matchmaker at the world-renowned Olympic Auditorium in Los Angeles from 1964 to 1984, working with Lorraine and promoter Aileen Eaton to fill the 10,400-seat venue, with larger events at the Sports Arena, Dodger Stadium and Coliseum. The fights routinely were televised on Channel 5, the action so fervent that famed radio broadcaster Jim Healy nicknamed Chargin "War a Week."
During the Olympic's heyday, celebrities such as Jack Lemmon, Lucille Ball and Clint Eastwood made appearances, with broadcasting legends Dick Enberg, Keith Jackson, Healy, Tom Kelly and Jerry Coleman calling the action.
"Fight managers would line up outside my office every Monday morning like a barber shop. If somebody turned down a fight, I'd say, 'Next! I'll see you next month,'" Chargin said. "Aileen Eaton didn't sign the fighters into promotional contracts. She said if she did that we'd have to work too hard to protect them, and the fights won't be as good. My boss, she said, were the fans."
Chargin learned matchmaking as he promoted fights, staging his first 67 years ago in Santa Clara, a bout between a local, Eddie Chavez, and former bantamweight world champion Manuel Ortiz.
Chargin said Ortiz partied with him until 6 a.m. the morning of the fight, then lasted all 10 rounds even though he lost. Chargin pocketed $14,000 in profit and assessed, "Wow, this is easy!"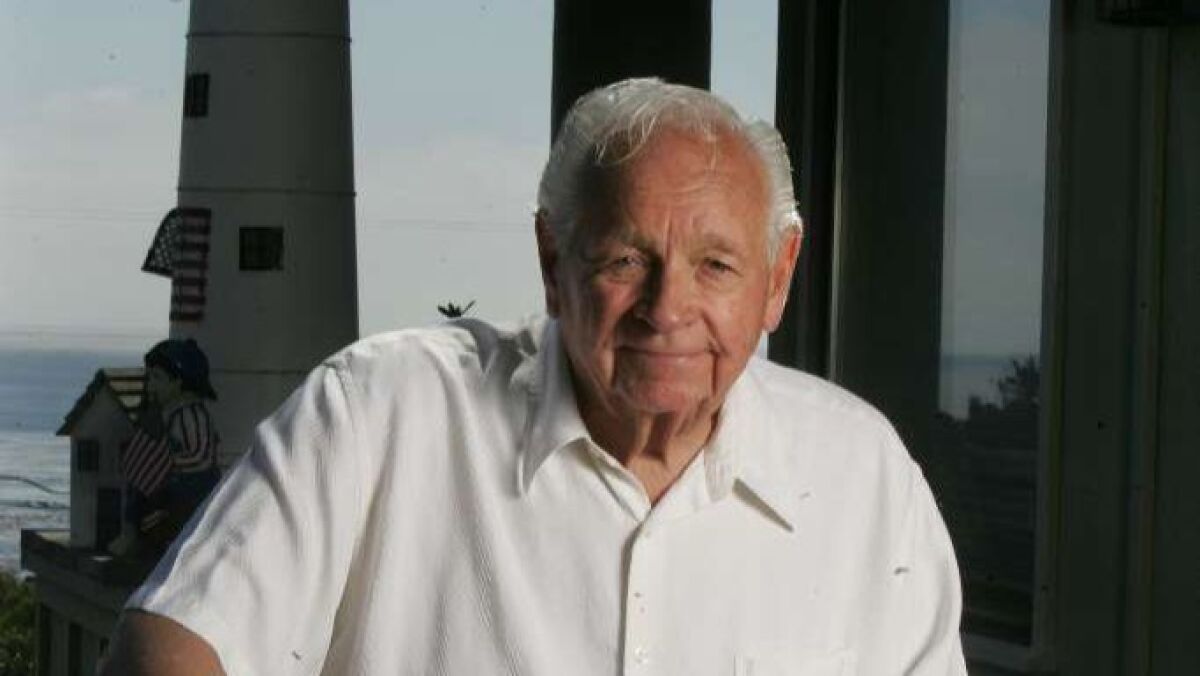 It wasn't always that simple. The grind of fight promotion quickly left him looking for free publicity, and he staged fighter workouts inside a swanky Oakland restaurant's donated banquet room.
That's how he met Lorraine in 1957. She was the restaurant's banquet manager, and she didn't enjoy the barroom behavior at the sessions. When Chargin sought to soothe things by inviting her to a fight, she responded, "I can pay my own way."
Seeing her a few weeks later, he invited Lorraine and a friend to a car show he was promoting in San Francisco. Chargin had also agreed to host a group of deaf teenagers for a tour. That morning, a woman who had agreed to lead the tour using sign language called in sick. Minutes later, Lorraine and her friend showed up and Chargin explained the crisis.
"I can take care of it. I sign," Lorraine told him.
"I thought, 'Oh my God … how can she?'" Chargin recalled. "But she did. She took 150 kids, escorted them around, explained everything. And I was mesmerized. I said to myself: 'This is a keeper. Where are you ever going to find someone like that?' She was just … fantastic."
He later learned she spoke French and Spanish and was a speed reader.
I go through a real lonesome period about 4 in the afternoon because that's when we had our talks. No telephones. No television. Just us.
— Don Chargin
They married in 1960. Lorraine's attention to detail, especially with finances, was a perfect complement to Don's promotional acumen. Along with their boxing work, they staged auto and motorcycle races, golf contests, Harlem Globetrotters games, and even a Wild West show at San Jose Speedway.
"The main event was going to be an ostrich race," Chargin said of the Wild West show. "I didn't know what I was doing, knew nothing about animals, but we got good publicity and the fans really turned out."
But even then, he remembered, something went wrong: One of the ostrich riders arrived so drunk that he could barely stand.
Chargin didn't know how to ride so much as a horse, but he strapped on a helmet and climbed aboard. "I almost got killed," he said. "That damn ostrich was big and mean and ran me right through a fence. The crowd loved it, though, so I didn't have to do refunds and it was a moneymaker. But, boy, I had big bruises and abrasions."
Eaton changed their life when she employed Don as the Olympic's matchmaker and Lorraine as the building manager. Chargin said his wife's spunk made her an ideal protégé for the feisty Eaton, who became the first woman elected to boxing's hall of fame.
Lorraine learned well. Chargin said she even won a stare-down with Don King as the bombastic promoter tried barging in for free with an entourage of 10 at Sacramento's Arco Arena to watch heavyweight Lennox Lewis fight on a Chargin-promoted card.
"If they don't come in, I'm not coming in!" King barked at Lorraine. Her reply: "See you later … "
Brash former middleweight champion Bernard Hopkins and Lorraine had many heated debates, but she was there for him when he needed a pre-fight vitamin B-12 injection before his upset of Kelly Pavlik. No one there knew how to give one, Chargin recalled.
"You got the shot?" Lorraine asked. "I'll give it to him."
"We walk in the room and Bernard says, 'Oh, God, not you!' and she says, 'Drop your pants, old man!' He thanked her at the press conference," Chargin said.
In their later years, the Chargins resided in picturesque Cambria, Calif. When Don was offered a position with Oscar De La Hoya's Golden Boy Promotions, he had it written in his contract that Lorraine would accompany him on every business trip.
Lorraine died of cancer on April 6, 2010, at 79. Chargin's close friend, veteran boxing publicist Bill Caplan, now comforts him during fight weeks, when friends, reporters and fighters are drawn by his war stories and counsel.
Chargin's home, said Caplan, who visits regularly, "is a boxing museum," with framed posters on many of the walls. "But the picture that dominates the house is of Lorraine," Caplan said.
Chargin was inducted into the boxing hall of fame in 2001, and he had hoped his wife would soon join him. One reporter assessed that leaving Lorraine out in the first place was "like inducting peanut butter without jelly."
"Every day, I miss her like crazy," Chargin said. "I go through a real lonesome period about 4 in the afternoon because that's when we had our talks. No telephones. No television. Just us.
"Now when 4 comes, I'll just go to bed, just to get out of this front room where we used to be.
"As far as getting over her … never."
Follow Lance Pugmire on Twitter @latimespugmire
---
Get our high school sports newsletter
Prep Rally is devoted to the SoCal high school sports experience, bringing you scores, stories and a behind-the-scenes look at what makes prep sports so popular.
You may occasionally receive promotional content from the Los Angeles Times.