As I watched "The 3252," LAFC's passionate supporters group which stands, chants and sings in unison at every home match, I couldn't help but think about the Chargers.
You're probably wondering why anyone from Los Angeles would be thinking about the Chargers, let alone at a soccer match during the NFL offseason, but I worry about my friends from San Diego.
As an Angeleno I've accepted the Chargers as part of our growing sports landscape. I don't necessarily need them to fight for me but that's another story for another day. This city is made of transplants from all over the globe and I'm not about to tell a new resident to go back to where they came from because they're not as popular as their peers.
But I thought about the Chargers as I watched LAFC's rabid fans cheer their team Sunday night because the Chargers and LAFC entered the L.A. market around the same time, and while LAFC has attracted a passionate fan base the Chargers still are viewed as San Diego's NFL team in L.A. two years after they returned.
It's not a surprise. You didn't need to be a marketing genius to predict this would happen. You just needed to be from Los Angeles. Chargers owner Dean Spanos isn't, and didn't listen to anyone from Los Angeles when he decided to move the team here.
The Chargers had no chance of becoming Los Angeles' team after playing in San Diego for 56 years, but Spanos could have been the owner of the city's most popular NFL team if he had left the Chargers' name, history and logo in San Diego and started anew here.
When the NFL approved the Rams and Chargers' move three years ago, Los Angeles had been without a team for 21 years. A generation of fans had grown up here cheering for a team in another city or no team at all. It was the perfect market for a new team to grow a new fan base that had no ties to the Rams, who had been in St. Louis for the previous 21 years and were in Anaheim for 15 years before that.
Los Angeles was looking for a new team and a clean slate after the Rams and Raiders left town in 1995. What they got were the Rams, who were hanging their hats on a history anyone under the age of 30 had no connection to, and the Chargers, who are as much a part of San Diego as the Padres and SeaWorld.
Spanos could have come into the market with essentially an expansion team with a new name and colors, but he held tight to a false belief that Southern California was a mega market for the Chargers that would support them whether they played in San Diego or Los Angeles. The move alienated fans in San Diego and hasn't moved the needle in Los Angeles.
Spanos didn't need to fight for Los Angeles, he just needed to leave the Chargers' name and history where it belongs in San Diego.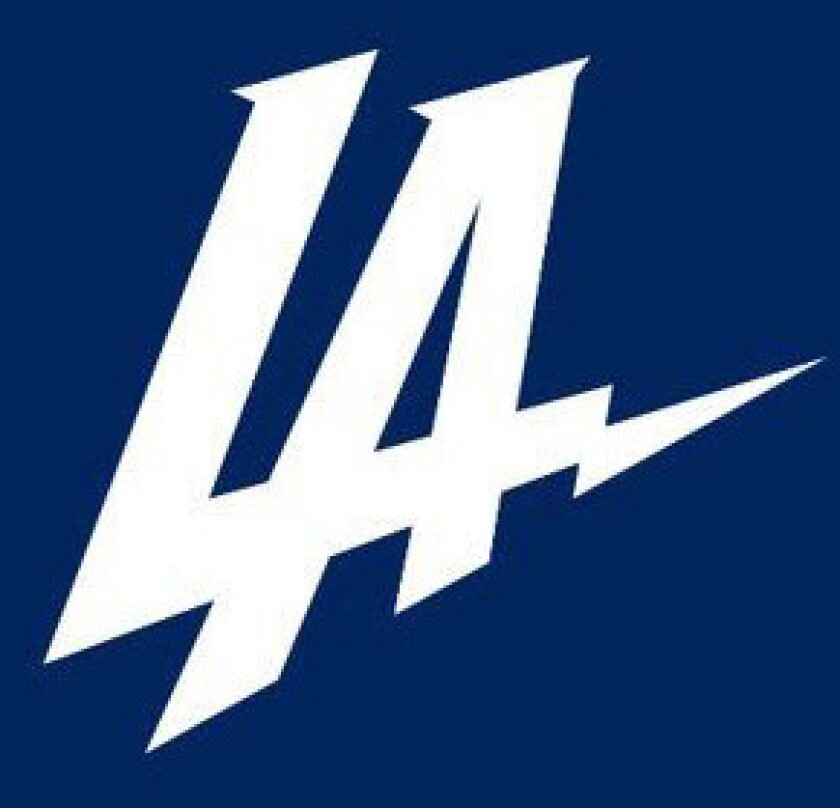 LAFC took advantage of several factors in its remarkable rise in popularity despite coming into a market where the Galaxy had been the city's dominant, then lone MLS team and won a league-best five MLS Cups.
LAFC planted its flag in Downtown Los Angeles while the Galaxy play in Carson. LAFC brought in minority owners with name recognition such as Magic Johnson, Will Ferrell, Nomar Garciaparra and Mia Hamm. LAFC tried to connect with the community, got fans' input before unveiling the colors and logo, and opened a training facility at Cal State L.A.
It was the perfect blueprint for the Chargers to follow. They ignored it and did the opposite.
They began their "Fight for L.A." with an ill-fated L.A. logo that looked like a Dodgers knockoff and was canned less than 24 hours after it was revealed.
They planted their flag in Costa Mesa, the home of their training facility and training camp. Costa Mesa is in Orange County, not Los Angeles, and a 90-minute drive for many who live here.
Instead of bringing in someone like Kobe Bryant, who lives near the team's training facility, as a minority owner to connect with local fans, they had Spanos on Ryan Seacrest's morning show after the team moved to L.A. Worst of all, they kept the name and colors that are so synonymous with San Diego.
******
While the Clippers are looking to leave Staples Center when their lease is up in 2024, I fully expect them to raise their first banner in the arena before they leave. I'm not sure if they're going to win a championship, but longtime announcer Ralph Lawler deserves to have a banner with a microphone hanging in the rafters, similar to the ones for Chick Hearn and Bob Miller, after he calls his final game.
******
I love opening day as much as the next person, but can we please stop trying to rush players back for the first game of a 162-game season? I'd rather have a healthy team for the long run than win a game in March just because there's red, white and blue bunting in the outfield.
******
The Lakers' highlight of last season was Andre Ingram signing on for the final two games and making his debut as a 32-year-old rookie. I never thought Ingram signing a 10-day contract at the end of this season would be the high watermark again, but here we are.
******
I have no idea if Jon Gruden's second stint with the Raiders will be a success, but you have to give him credit for upgrading his wide receivers and draft position. Over the last five months he essentially traded Amari Cooper, a third-round pick and a fifth-rounder for Antonio Brown and a first-round pick. Well played, Chucky. Well played.
******
Shaquille O'Neal had the ceremonial grand opening of his new restaurant, Shaquille's, on Saturday at L.A. Live across the street from Staples Center. The party attracted Jeanie Buss, Tyronn Lue, Kyle Kuzma and Rajon Rondo. I'm not sure if Buss talked to Lue about becoming the next coach of the Lakers at the party or is waiting until the season is over to have that inevitable conversation.
---