Clippers face dilemma with Williams and Wilson over 45-day contracts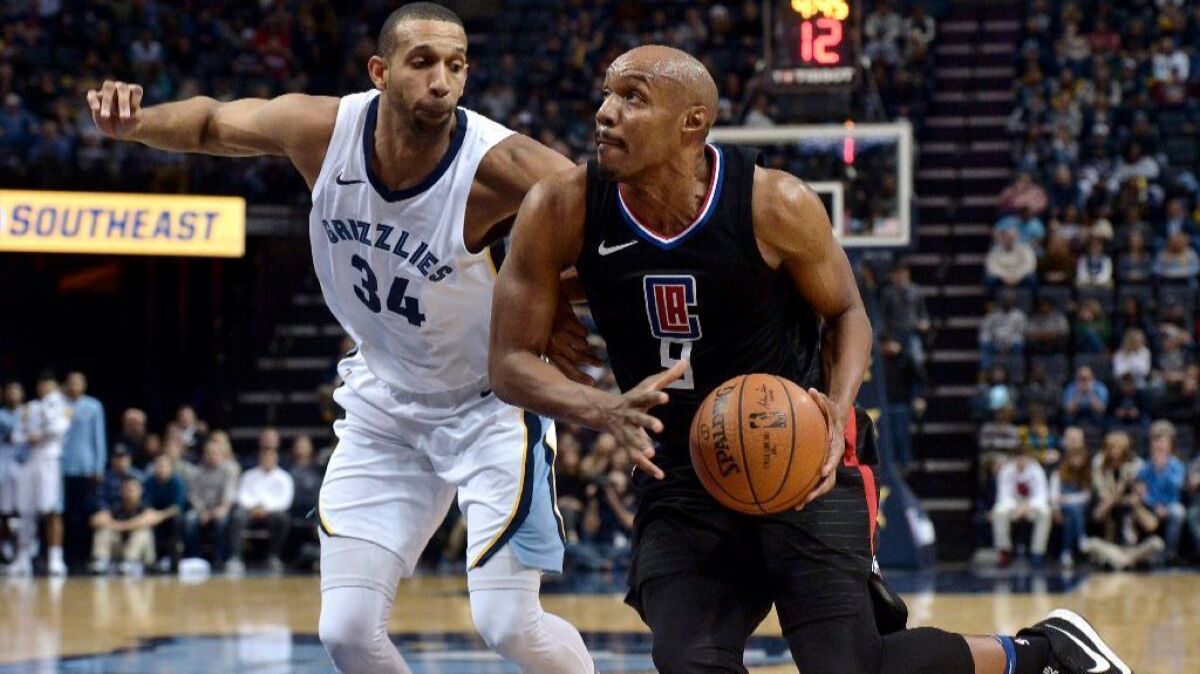 The Clippers could be facing a dilemma with two players who have been beyond helpful during the team's time of need in this injury-ravaged season.
Guard C.J. Williams and forward Jamil Wilson were signed to two-way contracts by the Clippers to play for the Agua Caliente Clippers of Ontario.
According to the rules, players can spend up to 45 days in the NBA, while spending the rest of the season in the development league.
Because of injuries, Williams and Wilson have spent a lot of time with the Clippers this season.
Williams has appeared in 20 games and started six.
Wilson has appeared in 14 games and started nine.
Besides the games, they have also practiced with the Clippers, and that counts as part of the 45-day time limit they have spent with LA.
"Yeah, that's a tough one," Clippers coach Doc Rivers said. "That's hard. It's saved us so far. But we're going to run into problems very soon with that and that's an issue. That's a major issue for us."
With Blake Griffin (left knee injury), Danilo Gallinari (left glute) and Wesley Johnson (left foot) all still out and with Patrick Beverley (right knee) out for the season, the Clippers have leaned on Williams and Wilson.
Williams, a 6-5 guard, is averaging 4.5 points in 16.1 minutes per game.
He's making 41.7% of his shots, 35.3% of his three-pointers.
Wilson, a 6-7 forward, is averaging 6.3 points and 2.2 rebounds in 18.2 minutes per game.
He's making 44.4% of his shots, 39.3% of his three-pointers.
The Clippers announced Sunday that both Williams and Wilson had been transferred to ACC.
If Williams or Wilson reach the 45-day limit, their contract has to be transferred to a "regular" NBA contract or they can't play for the Clippers anymore this season.
An NBA team must have a "free" roster spot to add a player, which the Clippers do because they have a 14-man roster.
"We have a plan, but it's not a good one, I can tell you that," Rivers said. "I'm dead serious. Of the plans that we have, none are good. They are not just good situations."
Jordan progresses at free-throw line
There have been small encouraging signs from DeAndre Jordan regarding his free-throw woes.
When the Houston Rockets intentionally fouled Jordan late in Friday night's game, the Clippers center calmly knocked down two free throws.
When the Phoenix Suns intentionally fouled Jordan in the previous game, he made both of those free throws.
So in a Hack-A-DJ moment, Jordan was six-for-six from the free-throw line.
He is shooting a career-best 55.2% from the line.
"I just think he works hard on it," Rivers said. "Listen, he has the form. Now it's all between the ears and just his confidence and seeing the ball go in helps a lot."
Follow Broderick Turner on Twitter @BA_Turner
---
Get our high school sports newsletter
Prep Rally is devoted to the SoCal high school sports experience, bringing you scores, stories and a behind-the-scenes look at what makes prep sports so popular.
You may occasionally receive promotional content from the Los Angeles Times.