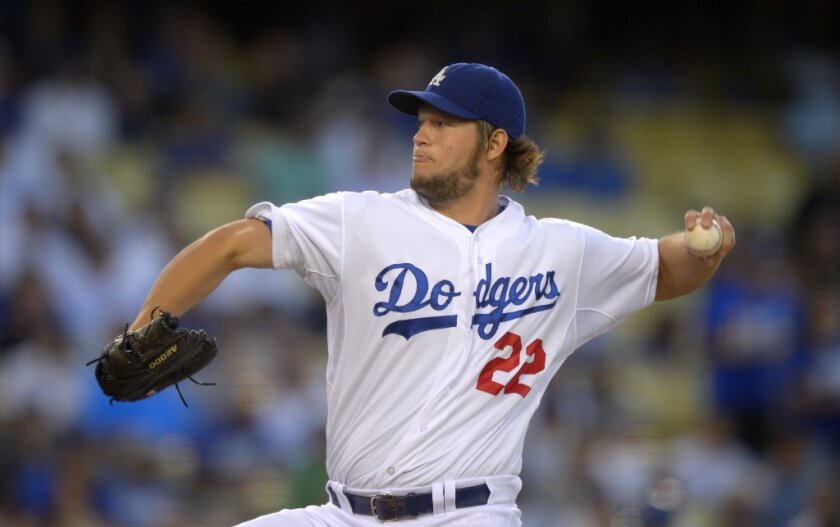 Think it would be an unfair advantage for the Dodgers to have Clayton Kershaw on the mound in three different 2014 openers? All with at least four days' rest?
It could happen, at least in theory, after it was announced Thursday the Dodgers-Padres game in San Diego has been moved back a day to open the season for all those mainland teams on March 30.
The Dodgers and Diamondbacks are officially scheduled to open the 2014 season on March 22 in Australia. The Dodgers will then play Major League Baseball's annual opening night game against the Padres eight calendar days later on ESPN. Most other teams start play the following day.
The Dodgers' home opener is five days later against the Giants on April 4, which would now give Kershaw his normal four days of rest between starts. In theory, anyway, Kershaw could start all three different openers and three of their first six games. The Dodgers probably won't want to push things early but the unusual schedule certainly has presented them with plenty of options.
The Dodgers are being treated like a big national draw, unless you figure the rest of the country is dying to see what those scrappy Padres have put together.
This will be the 25th year ESPN has broadcast the Sunday night season opener. It will also mark the debut of the Dan Shulman, John Kruk, Curt Schilling and Buster Olney as their broadcasting crew. Orel Hershiser has moved on to the Dodgers' booth, which they may actually announce some day.
The bad news, of course, is this means no Vin Scully on the Sunday night opener.
---