Dodgers' Hyun-Jin Ryu, Dee Gordon recovering well from injuries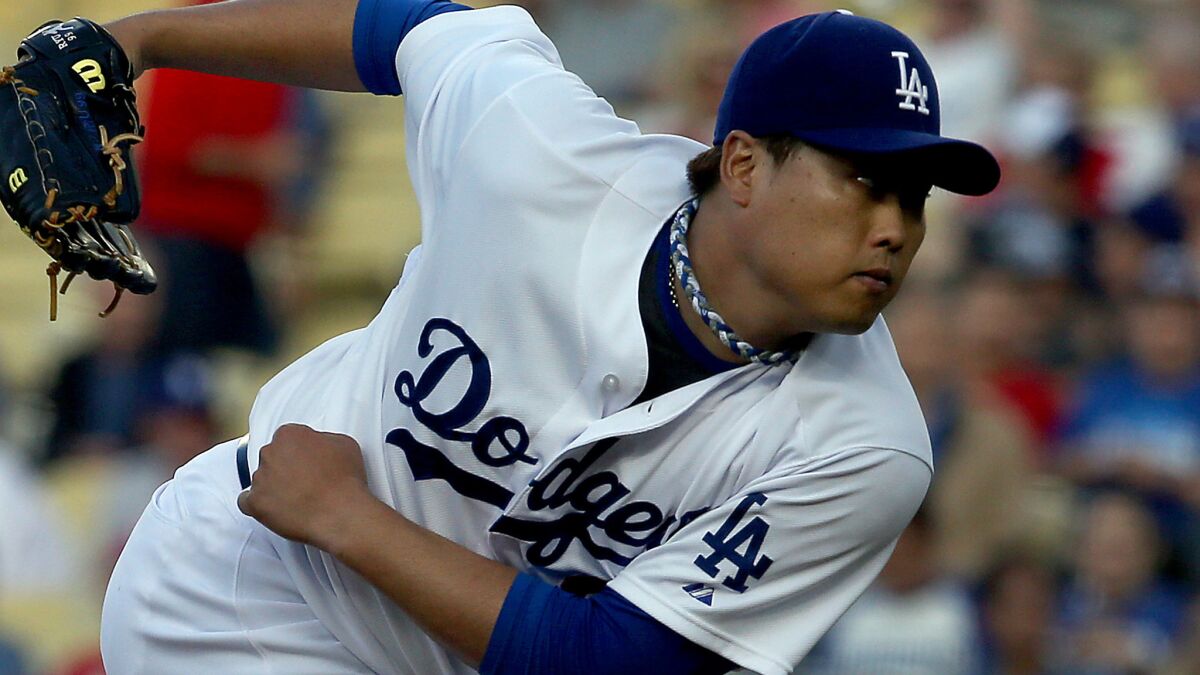 The Dodgers received positive news on the medical front, as Hyun-Jin Ryu pitched a pain-free bullpen session and Dee Gordon reported improvement on his irritated right hip.
Ryu, who has been sidelined with an irritated shoulder, threw around 40 pitches.
"It went very well," Ryu said. "I didn't feel any discomfort in my shoulder."
The next step for Ryu will be to face batters in a simulated game Wednesday.
As for Gordon, he underwent a MRI exam after his early departure from the Dodgers' victory over the Colorado Rockies on Saturday night. Gordon said the tests didn't reveal anything alarming.
Gordon said what he felt in his hip was similar to what he felt in June, when a similar condition forced him to miss one game.
Gordon said he thought he could have played Sunday in the Dodgers' regular-season finale.
The Dodgers will be managed Sunday by Juan Uribe, with Clayton Kershaw serving as his pitching coach.
The game could be a valuable one for right-hander Chris Perez.
Perez has pitched in 49 games. His 50th game would earn him a $500,000 bonus.
Manager Don Mattingly said he is aware that Perez is in line for a bonus.
Perez said he is "100% healthy" but hasn't pitched in a week. Mattingly said he hasn't received any instructions from upper management whether to use Perez.
Get our Dodgers Dugout newsletter for insights, news and much more.
You may occasionally receive promotional content from the Los Angeles Times.