Dodgers Dugout: Who are the three best left fielders in team history? (and 3 best shortstops results)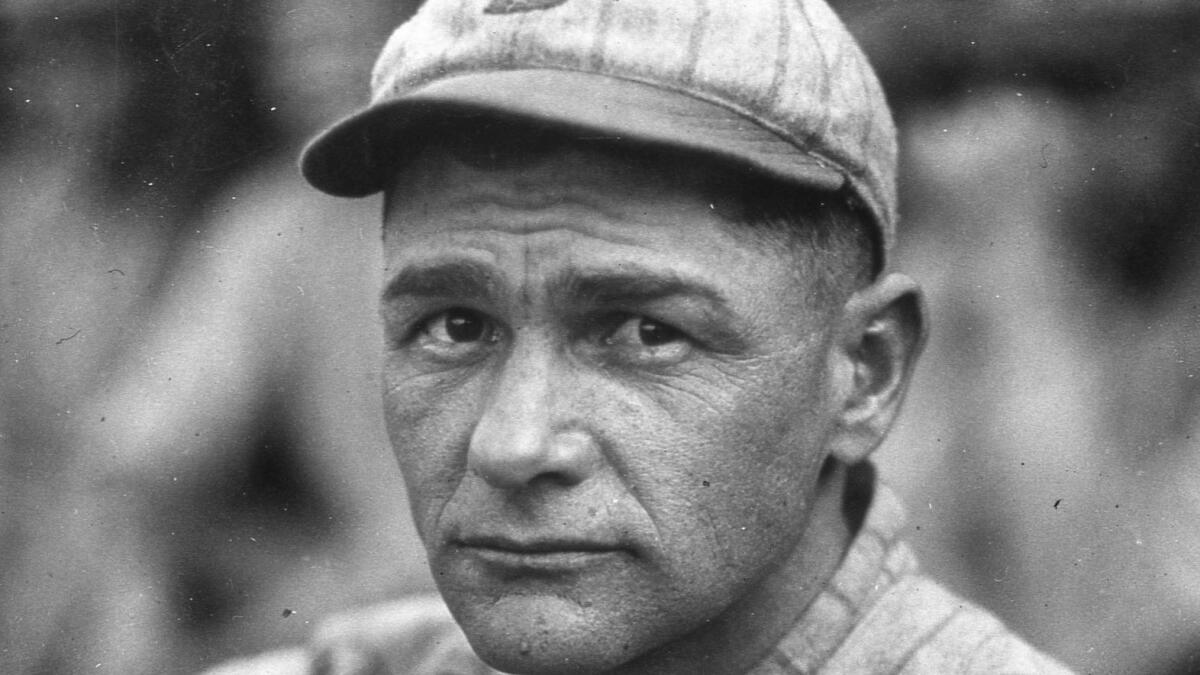 Hi, and welcome to another edition of Dodgers Dugout. My name is Houston Mitchell and it's time to continue selecting the all-time 40-man roster for the Dodgers.
The all-time team, left field
Before we get to left field, let's again lay down the ground rules on who is eligible for the polls.
First, we are counting only what they did as a Dodger. Frank Robinson is one of the greatest players of all time, but he played only one season with the Dodgers, so he won't be appearing here.
Second, position players had to play at least 500 games with the Dodgers, or have had such an iconic moment or season with the team that it wouldn't make sense to leave them off. (It's the Kirk Gibson rule.)
Third, only games played since 1901 count. My apologies to those who played before then.
Fourth, players who competed at multiple positions will be listed at the position where they played the most games for the Dodgers. For example, Jim Gilliam played multiple positions for the Dodgers, but he played the most games at second base, so he was listed there.
Finally, you can vote for three players at each position. There will be a link to a site where you can make your selections at the end of each player list. With that, let's get to it. There are 12 left fielders who meet the criteria for the Dodgers.
Let's look at them using three stats: OPS+ (on-base percentage plus slugging percentage, which compares them to the league-average hitter each season, making it easier for us to do cross-era comparisons; a league-average hitter will have an OPS+ of 100), WAR (wins above placement, which shows career value) and defensive WAR (which gives a general idea of how well they fielded). Those three stats don't give a complete picture, but it should give you an overall sense of the value of each player. I encourage you to do further research on each player if you are unsure about them.
OPS+
Gary Sheffield, 160
Augie Galan, 143
Jimmy Sheckard, 139
Zack Wheat, 130
Kirk Gibson, 124
Wally Moon, 120
Gene Hermanski, 119
Dusty Baker, 117
Tommy Davis, 117
Manny Mota, 117
Bill Buckner, 99
Todd Hollandsworth, 94
WAR
Zack Wheat, 59.6
Jimmy Sheckard, 23.2
Augie Galan, 20.6
Dusty Baker, 20.0
Gary Sheffield, 17.0
Tommy Davis, 16.2
Wally Moon, 12.7
Manny Mota, 11.6
Kirk Gibson, 9.8
Gene Hermanski, 9.7
Bill Buckner, 9.4
Todd Hollandsworth, 2.3
Defensive WAR
Jimmy Sheckard, 0.3
Kirk Gibson, 0.3
Bill Buckner, 0.1
Gene Hermanski, -1.2
Manny Mota, -1.8
Augie Galan, -1.9
Todd Hollandsworth, -2.2
Tommy Davis, -2.7
Wally Moon, -4.4
Dusty Baker, -5.4
Gary Sheffield, -5.5
Zack Wheat, -6.5
A closer look at the players (statistics are with Dodgers only):
Dusty Baker (1976-83, .281/.343/.437): Dusty Baker is one of the most loved Dodgers since they moved to L.A. In fact, one of my favorite memories of attending games when I was younger was watching fans throw packs of bubble gum to him when he took his position at the start of the game. I got to throw a pack occasionally too. All that aside, Baker was a very good player and part of the group of four Dodgers who hit at least 30 homers in 1977, becoming the first team to do that. Baker did it on the final day of the season, homering off of Houston ace and Dodger nemesis J.R. Richard in the sixth inning. That homer also led to the invention of the High Five. Glenn Burke was waiting on deck after the homer and thrust his hand enthusiastically over his head to greet his friend at the plate. Baker, not knowing what to do, smacked it. As Baker says in the documentary, "The High Five," "His hand was up in the air, and he was arching way back. So, I reached up and hit his hand. It seemed like the thing to do." Baker finished fourth in MVP voting in 1980, when he hit .294 with 29 homers and 97 RBIs. He hit .320 in strike-shortened 1981 and .300 in 1982. How popular is Baker? He went on to play for and manage the San Francisco Giants, but Dodger fans didn't boo him even then.
Bill Buckner (1969-76, .289/.319/.380): It's hard to believe if you only remember Buckner at the end of his career, but he had good speed when he began, stealing 93 bases for the Dodgers, including a career high 31 in 1974. Buckner was a line-drive hitter who rarely walked or struck out. Buckner was a good player for the Dodgers, but he had chronically bad ankles that got worse and worse. He could no longer play left field effectively, and first base was locked up by Steve Garvey, so the Dodgers traded Buckner, along with Jeff Albert and Ivan De Jesus, after the 1976 season to the Chicago Cubs for Rick Monday and Mike Garman. The Cubs installed him at first base and he won the batting title in 1980 with a .324 average. He just missed playing in the majors for manager Tommy Lasorda, who considered him like a son. "Sure, I'll miss the Dodgers," Buckner told The Times after the trade. "And I'll miss Tommy Lasorda. Lasorda raised me up. I even played for him when he was managing in the minors. I was looking forward to playing for him in his first year as the Dodger manager. At least I know this: The Cubs wanted me. The Dodgers didn't."
Tommy Davis (1959-66, .304/.338/.441): Davis put together one of the greatest seasons in Dodger history in 1962, when he hit .346 (leading the league) with 27 doubles, 27 homers, 120 runs scored and a league-leading 153 RBIs. He followed that up in 1963 by leading the league in hitting again with a .326 average. Those are the only two batting titles in L.A. Dodger history. Those seasons are even more impressive when you consider that Dodger Stadium was an extreme pitcher's park in those days. In 1964, Davis hit only .275 and then his career took a devastating turn. On May 1, 1965, he dislocated and broke his right ankle sliding into second base. He was never really the same after that, with his power and speed evaporation. "I was running on the inside of the baseline expecting [Orlando] Cepeda to throw to [Jose] Pagan," Davis said in an interview much later. "As I approached the bag, I did a crossover step with my left leg and the back spike of my right leg caught in the clay and turned my foot completely around. I was in shock. [Dodger trainer] Wayne Anderson came on the field and snapped my foot back in place right on the basepath. At that point I was feeling pretty good and was thinking maybe it's not broken. Then [in the clubhouse] Dr. [Robert] Kerlan came to see me, popped off the temporary cast and said it felt like a bag of walnuts in my ankle. I said, 'Oh man, don't tell me that.' " The Dodgers traded Davis along with Derrell Griffith to the New York Mets after the 1966 season for Jim Hickman and Ron Hunt.
Augie Galan (1941-46, .301/.416/.438): Galan drew walks like crazy, finishing his career with 979 compared with 393 strikeouts. With the Dodgers, he led the league twice in walks in 1943 (103) and 1944 (101) and scored 114 runs for the team in 1945. Galan was acquired near the end of the 1941 season, but was soon stricken with typhoid fever and missed much of 1942. He came back and played well with the Dodgers from 1943-46, and set a Dodger record, later matched, by driving in a run in nine consecutive games. Galan hit over .300 for three straight seasons, but he was reaching his mid-30s and Branch Rickey decided it was time to trade him, so he sent him to Cincinnati for pitcher Ed Heusser, who never appeared in a game with the team. Galan retired after the 1949 season and managed a butcher shop in San Francisco. He died in 1993 at the age of 81.
Kirk Gibson (1988-90, .264/.353/.433): Gibson played only three seasons with the team, and only really good for one of those seasons, but he makes the list because of the cleverly named "Kirk Gibson rule." He basically turned the Dodgers from losers to winners in an incredible 1988 season, when he seemed to get every clutch hit the team needed, especially when he hit that amazing pinch-hit home run in Game 1 of the World Series. He left the team as a free agent after the 1990 season, but is responsible for one of the greatest moments in baseball history. It's up to you to decide if one miraculous season is enough to make him one of the three best left fielders in team history.
Gene Hermanski (1943, 1946-51, .282/.385/.440): After playing in 18 games with the Dodgers in 1943, Hermanski served in the Coast Guard for two years. He returned in 1946 and hit a miserable .200 in 110 at-bats, but won the starting job in spring training the following season. He had his best season in 1948, when he hit .290 with 22 doubles and 15 homers. His keen batting eye led him to finish his career with more walks (289) than strikeouts (212). In 1949 he had a .431 OB%. He only played in more than 100 games with the team in two seasons and was traded to the Chicago Cubs, along with Bruce Edwards, Joe Hatten and Eddie Miksis, during the 1951 season for Andy Pafko, Johnny Schmitz, Wayne Terwilliger and Rube Walker. He retired in 1955 and sold construction equipment for years. He outlived both his wives and his daughter, dying on Aug. 9, 2010, in Florida at the age of 90.
Todd Hollandsworth (1995-2000, .266/.323/.409): Hollandsworth was named Rookie of the Year in 1996, when he hit .291/.348/.437 with 12 homers and 59 RBIs. Hollandsworth is a ROY in the tradition of Pat Zachry, Jerome Walton or Butch Metzger, in that they have to give it to someone. He slumped the next season and was sent back to the minors for a while. Don't get me wrong, Hollandsworth wasn't bad, he was basically a fourth outfielder who could come off the bench and not cost you a game. He barely made the cutoff for this list, appearing in only 524 games for the Dodgers before he was traded to Colorado during the 2000 season for Tom Goodwin. He is currently an analyst for the Miami Marlins on their televised games.
Wally Moon (1959-65, .286/.371/.445): Most Dodgers didn't like playing in the Coliseum, but it made Wally Moon's career. He didn't even want to be a Dodger at first. He had bought a house for him and his family in St. Louis when the Cardinals traded him, along with Phil Paine, to the Dodgers for Gino Cimoli. And to think, Dodger Stadium wasn't ready yet, so they were going to have to play in the Coliseum, with its ridiculous dimension of only 251 feet to left field. It was so short, the Dodgers put up a 40-foot screen to make it harder to hit homers to left. And the distance to right was about 12 miles, so a left-handed hitter like Moon had no chance. But he had a thought during the 1959 season. Why not perfect an inside-out swing to take advantage of the left-field fence? Soon, Moon began hitting the ball off the fence or lofting it just over the fence. He hit four homers in seven at-bats. Vin Scully started calling them "Moon Shots" and a star was born. The Dodgers credited Moon with their 1959 pennant. Moon homered in the World Series, a six-game victory over the White Sox that gave the L.A. Dodgers their first title. In 1961, Moon hit .328 and led the NL with a .434 OB%. But then the Dodgers moved into Dodger Stadium, and that was it for Moon. He never hit higher than .262 after that, and hit 15 total homers in his final four seasons, fewer than the 19 he had hit in the 1959 season alone. Moon was released after the 1965 season and never played in the majors again. He went on to manage the baseball team at John Brown University in Arkansas and later served as a minor-league hitting instructor for the Baltimore Orioles. He died at the age of 87 on Feb. 9, 2018.
Manny Mota (1969-80, 1982, .315/.374/.391): When I was a kid, it seemed like Manny Mota was about 100 years old, but he was just in his late 30s, early 40s when he became one of the best pinch-hitters in baseball history. In fact, just to show you how much the game has changed, in the late 1970s, the Dodgers carried two guys on the team, Mota and Vic Davalillo, who mainly served as pinch-hitters and rarely played the field. But to think of Mota as only a pinch-hitter is a mistake. He hit .305 in 124 games with the Dodgers in 1970 and .323 in 118 games with the team in 1972. He made the All-Star team in 1973, when he hit .314. But pinch-hitting is what made him famous. Mota set the record (since surpassed) for most career pinch hits in 1979 when he collected his 145th. He seemed to be able to get a hit whenever he wanted to. He retired after the 1979 season, but came out of retirement at the end of the 1980 and 1982 seasons to serve as a pinch-hitter once again. Eighteen players have at least 100 pinch-hits in their career. Mota is the only one with a .300 average in such situations. After retiring for good as a player, he became a coach for the Dodgers and remains active in the organization to this day. Dave Roberts installed him as a special assistant coach when he became manager and Mota can be seen on the field helping players before games. Since 1967, his Manny Mota Foundation has fed, sheltered and clothed hungry children all around the world. "I like to live a friendly life," Mota said in 1979. "I like to be friendly to everybody because I think that's the way human beings can get to know each other better. To me it doesn't make any difference in the race of people or if he's a kid or an adult. I try to respect all people because I would like all people to respect me. That's the way I grew up and that's the way I'm going to die."
Jimmy Sheckard (1897-1905, .295/.376/.424): Despite my ban on players from the 19th century, Sheckard played enough games in the 1900s for the Dodgers that he easily makes this list. He stole 67 bases in 1903, still eighth on the all-time Dodgers list. His 212 steals are 11th for the Dodgers. He also led the league in triples in 1901 with 19 and in homers in 1903 with nine. Sheckard was traded to the Cubs after the 1905 season and went on to greater fame with Chicago as a key member of two World Series winning teams. He retired after the 1913 season and lost almost all of his money in the Great Depression. He was working at a gas station in Lancaster, Pa., in 1947 when, while walking to work, he was hit by a car and died three days later. He was 68. There is a monument in his honor in Buchanan Park in Lancaster.
Gary Sheffield (1998-2001, .312/.424/.573): A lot of fans disliked Sheffield, partially because he was acquired in the Mike Piazza trade, but he certainly could hit. He spent four seasons with the team and hit .316, .301, .325 and .311. His OB% was over .400 each season and his slugging percentage was over .500, including an amazing .643 in 2000, when he hit .325 with 24 doubles, 43 homers, 109 RBIs to go with 105 runs scored. But, always one to say what he was thinking, Sheffield demanded a trade after the 2001 season because he thought the Dodgers were headed in the wrong direction. So they sent him to Atlanta for Brian Jordan, Odalis Perez and Andrew Brown. He continued to bounce around the majors, playing for eight teams in his career. He was named in the Mitchell Report in 2007 as one of the players who had used steroids in his career.
Zack Wheat (1909-26, .317/.367/.450): The most unappreciated great player in Dodger history. Wheat was just relentless at the plate, hitting over .300 every year with mid-range power. He hit .375 in 1923 and 1924. He is still the team's all-time leader in several offensive categories. The new owners have said they want to pay tribute more to their past stars, and Wheat should be one of the first people on their list. He was beloved in Brooklyn and served as a mentor for several young Dodgers, including future legendary manager Casey Stengel. "I never knew him to refuse help to another player, were he a Dodger or even a Giant," Stengel said. "And I never saw him really angry and I never heard him use cuss words." He was a farmer in the off-season and was so successful at it that he was one of the few players who could use the threat of a successful second job as a legitimate threat to demand more money from his team. In 1927, Wheat was 38 and the Dodgers wanted to make way for younger players. They had such respect for Wheat that, rather than trade him to a team he may not want to play for, they released him so he could sign with whomever he wanted. He got a $15,000 contract (amazing for a released player) from the Philadelphia A's and hit .324 in what turned out to be his final season. After retiring, he became a police officer and was almost killed in a car accident while chasing a criminal. He had a fractured skull, broken wrist and 15 broken ribs. He was in the hospital for five months and moved to Sunrise Beach, Mo., where he lived for the rest of his life. He was elected to the Hall of Fame in 1959, when he was 70. Wheat died in 1972 at the age of 83.
Now it's time for you to vote. Remember to vote for three. You can click here to vote, or you can email me your three choices. Ties are not allowed, and you have to vote for three. Vote for more or fewer and your vote won't count.
Next week: Center field. I'm predicting a landslide win for Juan Samuel.
Who were the three best shortstops?
You voted in probably the easiest position we will have. The top three were pretty obvious. Here are the results, after receiving 13,866 ballots:
1. Pee Wee Reese (named on 99.9% of ballots)
2. Maury Wills (99.8%)
3. Bill Russell (95.2%)
4. Rafael Furcal (4.1%)
5. Cesar Izturis (1.4%)
6. Alex Cora (0.7%)
7. Dave Anderson (0.3%)
8. Ivy Olson (0.1%)
9. Jose Offerman (0.1%)
10. Phil Lewis (0.0%)
The 40-man roster so far:
Catchers
Roy Campanella
Mike Piazza
Mike Scioscia
Infielders
Adrian Beltre
Ron Cey
Steve Garvey
Jim Gilliam
Gil Hodges
Davey Lopes
Wes Parker
Pee Wee Reese
Jackie Robinson
Bill Russell
Justin Turner
Maury Wills
Coming up
Jan. 2: Center field
Jan. 8: Right field
Jan. 15: Wild-card
Jan. 22: Starting pitchers
Jan. 29: Relief pitchers
Feb. 5: Managers
And finally
Wally Moon remembers the 1959 World Series. Watch it here.
Have a comment or something you'd like to see in a future Dodgers newsletter? Email me and follow me on Twitter: @latimeshouston.
Get our Dodgers Dugout newsletter for insights, news and much more.
You may occasionally receive promotional content from the Los Angeles Times.