Daughter of woman killed by foul ball at Dodger Stadium calls for higher nets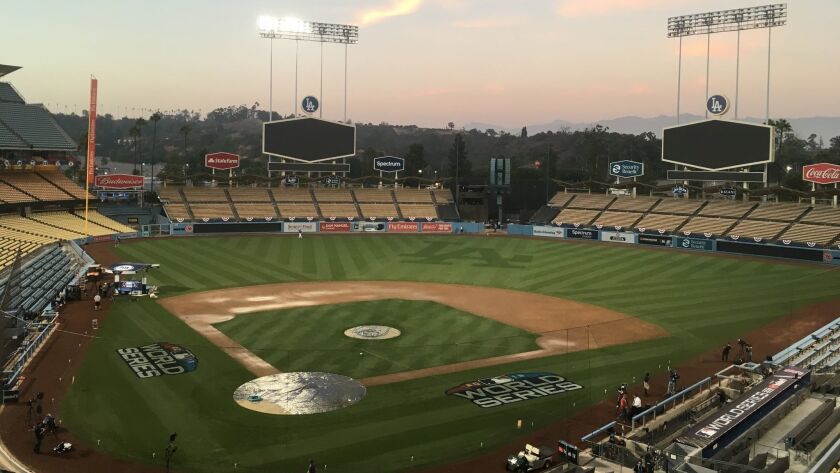 The daughter of the 79-year-old woman who died last year after being hit in the head by a foul ball at Dodger Stadium said Wednesday she wants to see better protective netting at major league ballparks.
"I would love to see higher nets," Jana Brody told the New York Times on Tuesday, the day after the news broke that her mother, Linda Goldbloom, died on Aug. 29 as a result of bleeding in the brain after being struck by a foul ball during the Dodgers' game against the San Diego Padres four days earlier.
The Dodgers were among the major league teams that extended the width of the protective netting behind home plate last season, stretching from the end of one dugout to the end of the other.
"We don't want fans to have a false sense of security, like, 'We're fine now, the nets are widened,'" Brody said. "These guys hit balls hard, and they're throwing 100-mile-an-hour pitches."
She added: "You can see right through the nets, so what's the big deal? I can't understand why it took so long for them to even widen it."
The Dodgers website lists several sections on the dugout club and field levels that have netting or screening in front of them, but adds that "the height and coverage of netting or screening will vary by section" and "fans in these sections are still exposed to objects leaving the field of play, including bats and bat fragments, and thrown or batted balls."
Sign up for our daily sports newsletter »
Goldbloom was seated in the loge level — one level above the field level — just to the first base side of home plate.
"The trajectory of the ball can only get hit so far until it starts to arc and come down and then be a more manageable ball to catch or whatever," said Brody, who was not at the game with her mother that night. "But where she was sitting, there was no chance for it to lob over. It was a straight shot."
Twitter: @chewkiii
---
Get our Dodgers Dugout newsletter for insights, news and much more.
You may occasionally receive promotional content from the Los Angeles Times.