Well, Dodger fans are not too thrilled with this latest bobblehead.
The Dodgers announced on Tuesday that reliever Joe Kelly would be getting his own bobblehead on June 13. However, fans were not too excited with the announcement on social media.
Does it come with a gas can?

— Josh Mooney (@jemooney) June 4, 2019
That bobblehead will give up 4 runs an outing

— Glen Segal (@MGHTYDX) June 4, 2019
No thanks. I will be able to get one on Ebay for .25 cents the next day.

— g aguire (@gmurr5) June 4, 2019
The Joe Kelly bobblehead has an ERA of 8.34 with 14 blown saves.

— LAKINGSDG (@LAKingsDG) June 4, 2019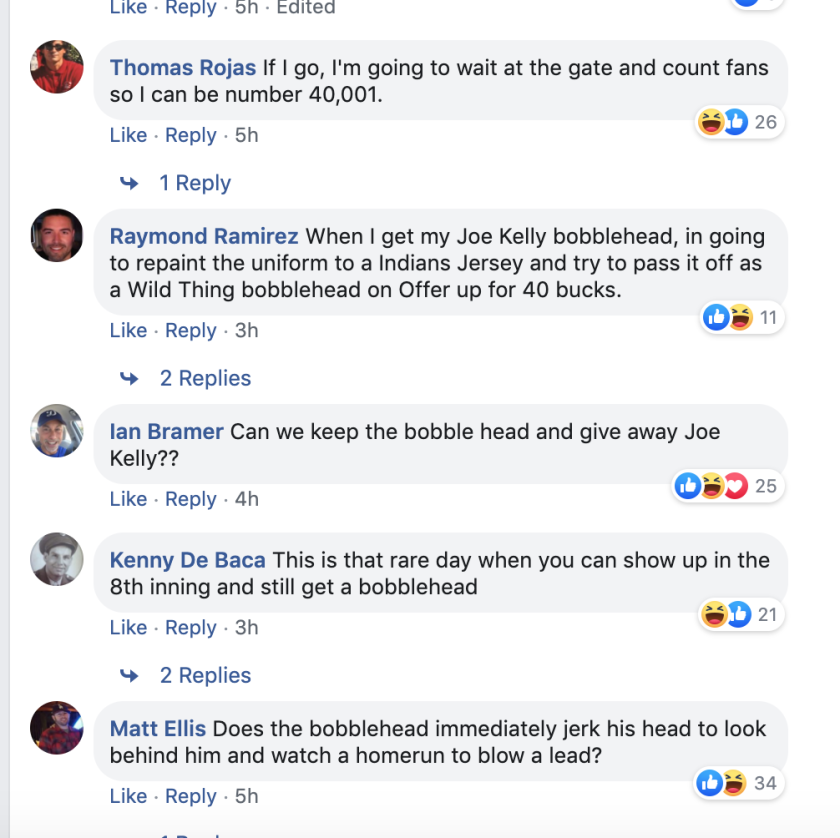 Kelly signed with the Dodgers during the offseason after winning the World Series with the Boston Red Sox. The reliever was dominant during the playoffs last season only giving one run in 11 1/3 innings across nine playoff outings. He was thought to be the solution to the Dodgers' bullpen woes.
However, things have not gone according to plan.
So far in a Dodgers uniform he has posted an ERA of 7.91 in 19 1/3 innings across 20 games. Not the numbers that would be the solution to the bullpen problems. He has been booed and nearly given up leads during games.
While fans may have a point with their disappointment and uproar, Kelly still has another half of the season to turn things around just like he did with the Red Sox last season.
Twitter: @edmgonzalez
---