What Dodgers non-all-star players will do over the All-Star break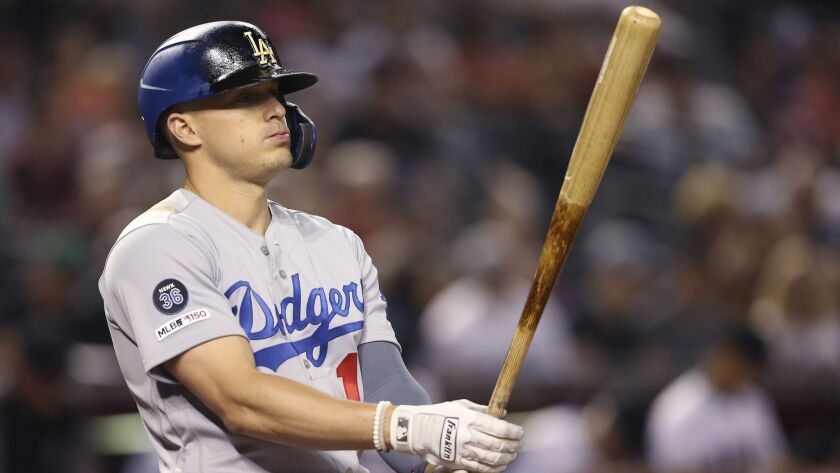 For Dodgers not named Walker Buehler, Clayton Kershaw, Hyun-Jin Ryu or Max Muncy, the All-Star break is a rare opportunity to rest and have fun off the baseball diamond.
After a first half that has the team 60-31 and 14.5 games ahead in the NL West, the consensus among Dodgers non-all-stars is that four days off are great for spending time with family and getting some well-earned rest.
Even Muncy was planning on rest and relaxation before he was added to the NL All-Star roster Friday.
"My parents own a lake house in upstate New York," he said. "That's where my mom grew up and that's where all her family is. It's on top of Onondaga Lake. It's a nice little getaway."
Relief pitchers Pedro Baez and Yimi Garcia are traveling home to the Dominican Republic. Enrique Hernandez is headed to Puerto Rico.
First baseman David Freese: "We rented a house on the beach just to move around for a couple days. Then I got some buddies going to Boston, so I'm going to head out to Boston a day [before the Dodgers begin the second half Friday at Fenway Park]. Nothing too nuts."
Closer Kenley Jansen: "I might rent a yacht for a day or two. Relax and get my head straight and be back for the second half. It's also important to just be with your family and with your kids. Don't think about baseball for a while because it can beat you up and can be frustrating at times."
Outfielder Alex Verdugo: "I have two options: either stay up here and enjoy some time off for three days or go to Tucson, which is where I'm from and see some family. Really going to try to hang out with some family and enjoy the time off. I haven't been home since November."
Sign up for our Dodgers newsletter »
Starter Ross Stripling: "We bought a house right before spring training in Houston, so I haven't even seen it, well I've seen but I haven't been inside it, just my wife has. So I'm looking forward to going home and spending the first night in my house.
"Obviously, when you got all things firing like we do right now, you kind of want to keep rolling out games since we're feeling really good and playing very well, but rest is always important. We're expecting another run into October, so you enjoy these four days of rest while you can get them and then come back and pick up where we left off."
---
Get our Dodgers Dugout newsletter for insights, news and much more.
You may occasionally receive promotional content from the Los Angeles Times.