Frank McCourt buys a little $50-million crash pad on Fifth Avenue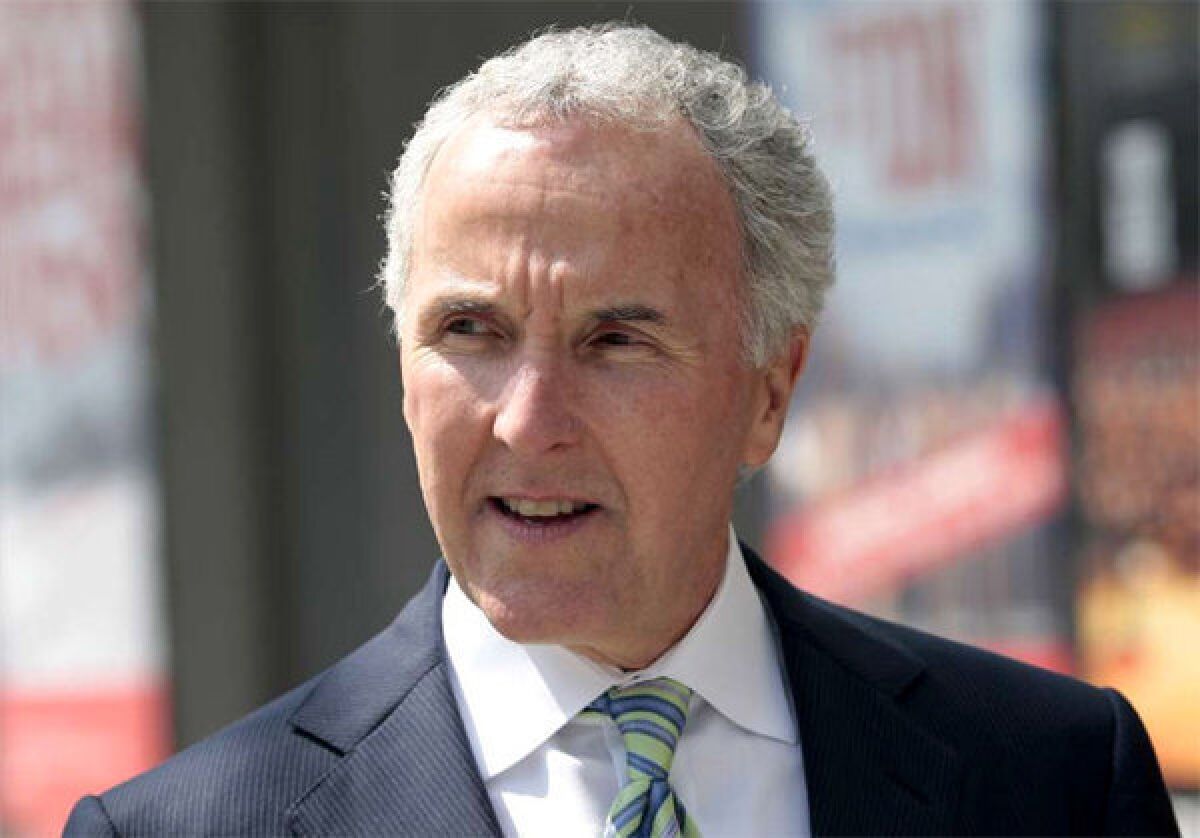 Are you missing Frank McCourt?
OK, it wasn't a serious question. Still, there could be a twisted form of the Stockholm syndrome going on for some. You know, where kidnapping victims start feeling empathetic toward their captors.
Our boy Frank, of course, has been mercifully quiet on the public scene since he bankrupted the Dodgers and walked away with a billion dollars after selling the franchise for $2.15 billion. And they say money can't buy happiness.
But Frank appears to have reemerged, though not locally. Bloomberg News reports that a New York co-op on Fifth Avenue has been sold for $50 million to a Frank McCourt.
The paperwork doesn't specifically identify the buyer as our Frankie, but reasonable deduction says he's the only known Frank McCourt capable of dropping $50 mil on perhaps the world's most expensive street.
He paid full price for a unit that has been on the market since June, but even if he paid cash that would still leave him with $950 million from the Dodgers deal to fall back on. That's assuming ex-wife Jamie McCourt doesn't win her motion to throw out their divorce settlement and go after half his sale proceeds.
I guess this 5,000-square-foot, 16-room apartment will make a swell second home for Frank, since we all know he kept saying during bankruptcy proceedings he would remain in Los Angeles regardless of the outcome.
ALSO:
Daily Dodger in Review: Jamey Wright makes it happen again
Dodgers exploring rewards program for using social media sites
Christian group names Clayton Kershaw a top 10 story for 2012
Get our Dodgers Dugout newsletter for insights, news and much more.
You may occasionally receive promotional content from the Los Angeles Times.