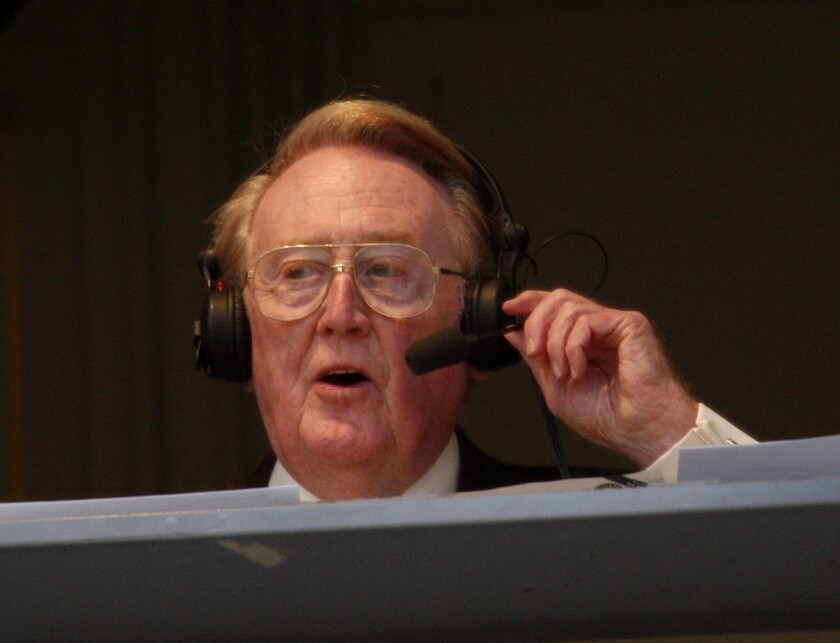 Guess Fox has its understandable priorities, which will leave those wanting to watch the Wednesday and Friday Dodgers games scrambling.
Fox, in the last year of its contract with the Dodgers before they are scheduled to move to Time Warner, will broadcast the Clippers games on those two nights on PrimeTicket.
The Clippers have already won their first division title and spot in the postseason, but then will still be on Fox in 2014.
For those wanting to watch the Dodgers, that means searching for where the game will be televised, if at all.
Below is a list of channels on which the various cable providers will move the games:
AT&T; -- 696, 1696 (HD); Cox Santa Barbara -- 8; Cox Orange County -- 3; Cox Las Vegas -- 96; Cox Palos Verdes -- 3; DIRECTV -- 689, 689-1 (HD); Time Warner-Los Angeles -- 700; Time Warner-Desert Cities, Yucca, Banning -- 590; Time Warner-Barstow -- 671; Verizon -- 1.
The Dish Network will air the Wednesday game against the Padres on Ch. 449 and Ch. 9519 (HD), and the Friday game against the Diamondbacks on 441.
Alas, Charter Communications and Comcast Cable just won't broadcast the two games at all.
ALSO:
Dodgers' Hanley Ramirez to get cast removed this week
It's feeling like a tenuous Dodgers commitment to Luis Cruz
Nothing perfect here: Dodgers 'pen gives up six runs in 9-3 loss
---