When Don Mattingly looks to Dodgers bench, there's little there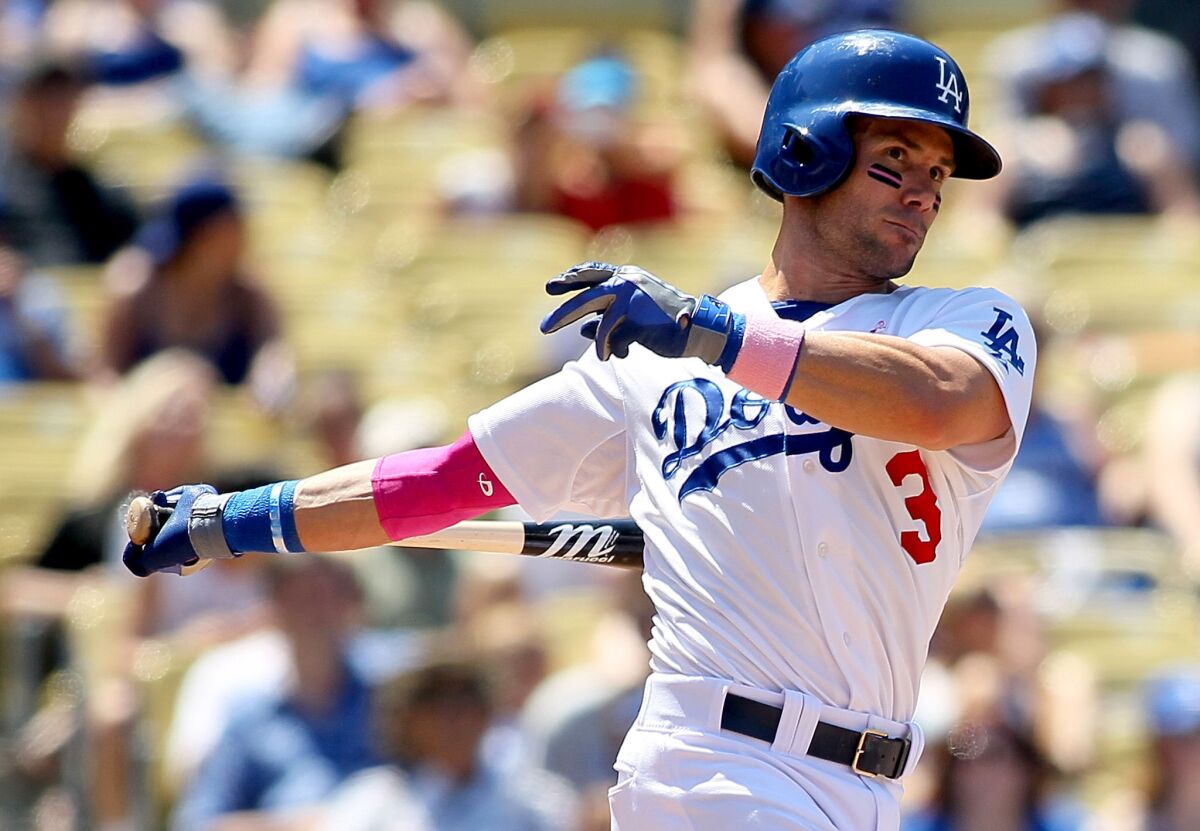 Somewhere down on Don Mattingly's list of problems – six starters already on the disabled list, bullpen meltdown, inability to drive in runs and (oh, yeah) job security – there is this:
Roster dead weight.
It didn't have the makings of a strong bench when the season began, most of the team resources going into the lineup and rotation, but it's even more feeble than expected.
Everyone understood it would have no power. General Manager Ned Colletti loves those scrappy, versatile types, which would explain a roster that was set up to have Nick Punto, Skip Schumaker, Juan Uribe and Jerry Hairston Jr. as its primary backups.
Except that with injured shortstop Hanley Ramirez missing most of the season so far and Luis Cruz proving worthless offensively, bench guys and players who were supposed to be in the minors are having to start.
Neither Dee Gordon (.167) nor Justin Sellers (.191) have hit a lick trying to replace Ramirez. Gordon is currently in an 0-for-22 slump. If he's going to hit worse than Sellers (now hitting .314 at triple-A Albuquerque), they might as well send Gordon back down and return to Sellers, who at least has the superior glove.
Mattingly has been forced to play Punto almost every day, and fortunately for him, he's responded better (.330, .418 on-base percentage) than they had right to hope. After a slow start, Schumaker has hit .357 in his last 12 games.
But when Punto and/or Schumaker are in the game, that leaves Cruz (.096), Uribe (.229) and/or Gordon the bench. There's nothing there to pick from. And then there's catcher Ramon Hernandez, who snapped an 0-for-17 skid with two hits Wednesday (including a homer).
Scott Van Slyke now at least gives them a hint of power on the bench, but that's it. Impressive it ain't.
Cruz, Gordon and Hernandez shouldn't be on a team with championship aspirations, but that is your last-place Dodgers bench.
Get our Dodgers Dugout newsletter for insights, news and much more.
You may occasionally receive promotional content from the Los Angeles Times.