NHL playoff preview: Bruins vs. Canadiens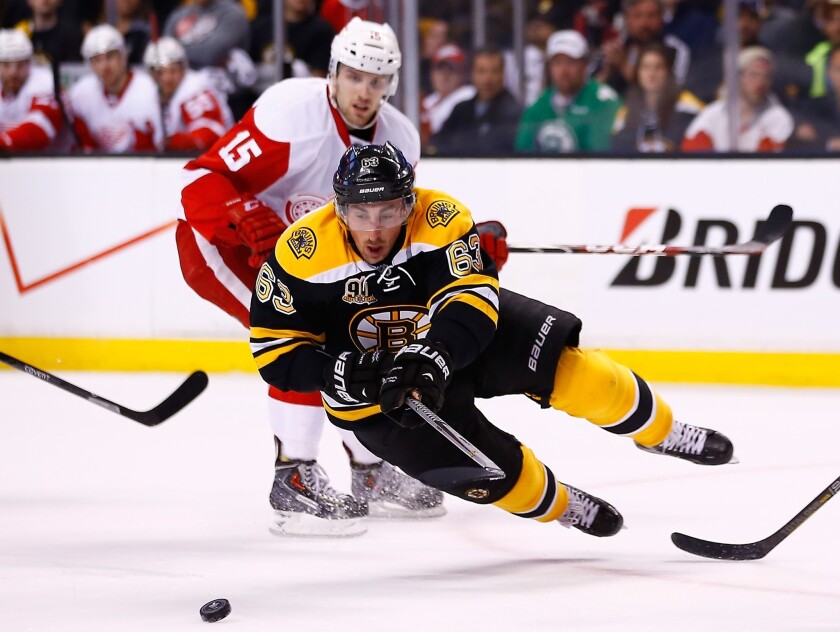 1. BOSTON
(Round 1: def. Detroit, 4-1)
vs. 3. MONTREAL
(Round 1: def. Tampa Bay, 4-0)
Matchup: The NHL's new alignment has produced a traditional one, these teams meeting for the 34th time.
Playoff power play: Bruins 37.5% (first); Canadiens 15.4% (10th).
Playoff penalty killing: Bruins 90% (third); Canadiens 71.4% (15th).
Leading scorers: Bruins, Patrice Bergeron 1-4—5; Canadiens, Brendan Gallagher 3-2—5.
Outlook: Boston triggered some gasps when it lost its opener, but the suspense was brief. The Bruins wore the Red Wings down by using their size, rolling four excellent lines, and by playing their usual solid defensive game. Zdeno Chara is their leader on the back end, a Norris Trophy finalist for best defenseman; top scorer Patrice Bergeron is a finalist for the Selke Trophy as the top defensive forward; and Tuukka Rask (1.16 goals-against average, .961 save percentage) is a finalist for the Vezina Trophy as the top goalie. Montreal has speed and will try to frustrate the Bruins but isn't deep enough.
Helene Elliott's pick: Boston in six.
Schedule
(all times PDT)
Game 1: Tonight at Boston, 4:30 p.m.
Game 2: Saturday at Boston, 9:30 a.m.
Game 3: Tuesday at Montreal, 4 p.m.
Game 4: Thursday at Montreal, 4:30 p.m.
Game 5: May 10 at Boston, TBD
Game 6: May 12 at Montreal, TBD
Game 7: May 14 at Boston, TBD
---
Get the latest on L.A.'s teams in the daily Sports Report newsletter.
You may occasionally receive promotional content from the Los Angeles Times.