What we learned in the NHL: top 100 list, All-Star game format, new generation's stars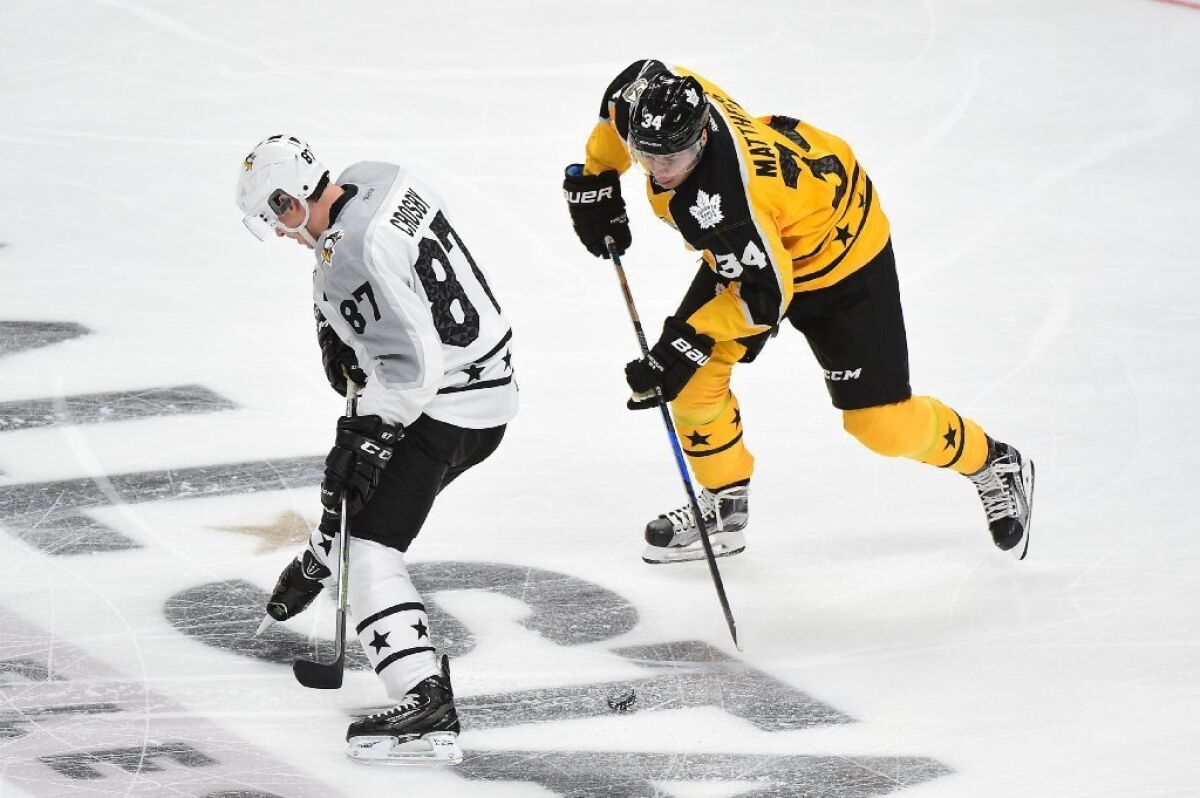 What we learned from the past week in the NHL:
NHL realizes history and humble players are best assets
The top 100 list announced in conjunction with the league's 100th anniversary generated debates over some omissions — think Pierre Pilote, Joe Thornton, Dale Hawerchuk, Ed Belfour, Michel Goulet and long-ago star Dit Clapper — but that's part of the fun of any "best" list. Those chosen appreciated the honor and were a joy to see and talk to during All-Star weekend. Hockey players remain the most team-oriented and approachable of pro athletes.
New generation gets it
They understand that they need to promote the game, and they do it well. Edmonton's Connor McDavid and Toronto's Auston Matthews conducted themselves with maturity and poise, providing reason to believe they can be the faces of the NHL for years to come. "It was just an unbelievable experience to meet so many new people and get to know other players in the league and start building new relationships," Matthews said.
All-Star format better, not perfect
No one wants to get hurt in an All-Star game. Few care to play defense, at least until the finale of the three-game mini-tournament when $1 million is on the line for the winning team. Three-on-three play is fun and players like it in the All-Star game, but there was no pretense of playing defense in the first two games, which led to 10-goal outputs for two teams.
The intensity picked up in the Metropolitan Division's 4-3 victory in the final, but it's worth considering whether there's a reward that might encourage players to make a more earnest effort in those first two games. No format has lasted long in recent years, but this is the best of the bunch.
Crunch time starts Tuesday
That's when the regular-season resumes and teams begin serious assessments of where they are, with an eye on the March 1 trade deadline. The hottest teams entering the break were the Washington Capitals (8-1-1) and Minnesota Wild (8-2-0). The coldest were Colorado (1-8-1), Calgary (3-6-1) and Tampa Bay (3-5-2). "We've had a good first half but now it starts to get tougher," said Wild Coach Bruce Boudreau, whose team leads the Central Division by four points over Chicago and has three games in hand on the Blackhawks.
As play resumes, 24 teams are within six points of a playoff spot and the top 10 teams in the overall league standings are separated by nine points. That's partly because the loser point awarded for overtime or shootout losses inflates point totals.
Follow Helene Elliott on Twitter @helenenothelen
Get the latest on L.A.'s teams in the daily Sports Report newsletter.
You may occasionally receive promotional content from the Los Angeles Times.