Baseball: CIF to revise pitching restriction policy after national rule change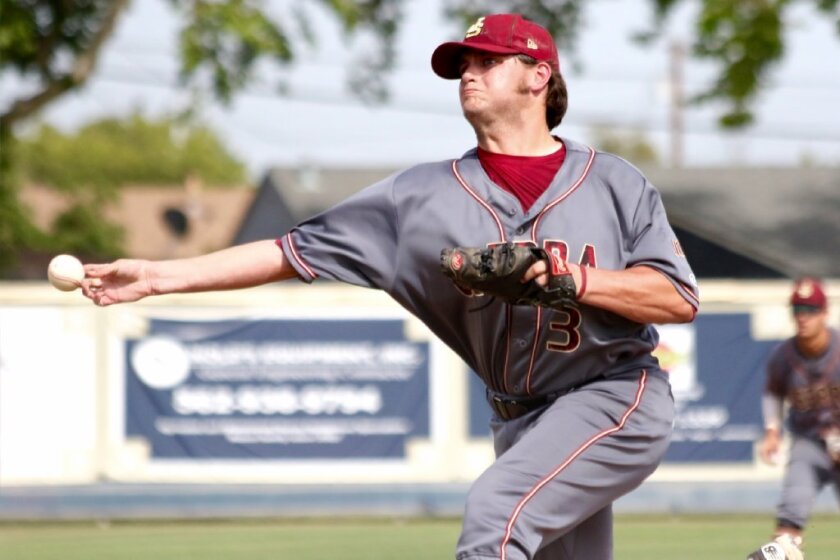 The National Federation of State High School Associations Baseball Rules Committee has approved a revised pitching policy that will require state associations such as the CIF to impose a pitching restriction policy for the 2017 season based on the number of pitches thrown in a game.
Each state association will be required to develop its own pitching restriction policy to give pitchers a required rest period between pitching appearances.
The decision emphasizes the "risk that occurs when pitchers overuse their throwing arm," said Elliot Hopkins, NFHS director of sports and student services and staff liason for baseball, in a news release.
Currently, the CIF has a pitching restriction policy based on allowing pitchers to throw a maximum of 10 innings in a week. The CIF had already begun to formulate ideas for pitching restrictions based on pitches thrown in a game. A new rule is expected to be presented to sections in the CIF this fall.
USA Baseball and the MLB voiced support for the new pitching restrictions based on the number of pitches thrown.
"We are pleased to see the NFHS taking this significant step towards curtailing pitcher use and fatigue," said Chris Marinak, Senior Vice President of League Economics & Strategy, Major League Baseball. "The health of high school pitchers is critical to the future prosperity of our sport. We will continue to work alongside USA Baseball as we further proliferate this important initiative."
The rules committee also revised Rule 2-32-2 regarding sliding into home plate. The revised language states: "At home plate, it is permissible for the slider's momentum to carry him through the plate in the baseline extended."
Another revision was for Rule 3-3-1, which states the umpire has the ability to give three warnings to a coach or player before he or she is removed from the game.
"Officials now have the opportunity to provide a tiered warning system for coaches or players," Hopkins said. "It provides the coaches or players with a teachable moment to change their unsportsmanlike behavior in order to stay in the game."
For the latest on high school sports, follow @LATSondheimer on Twitter
---
Get the latest on L.A.'s teams in the daily Sports Report newsletter.
You may occasionally receive promotional content from the Los Angeles Times.