NHL preview: A look at the biggest questions in the Eastern Conference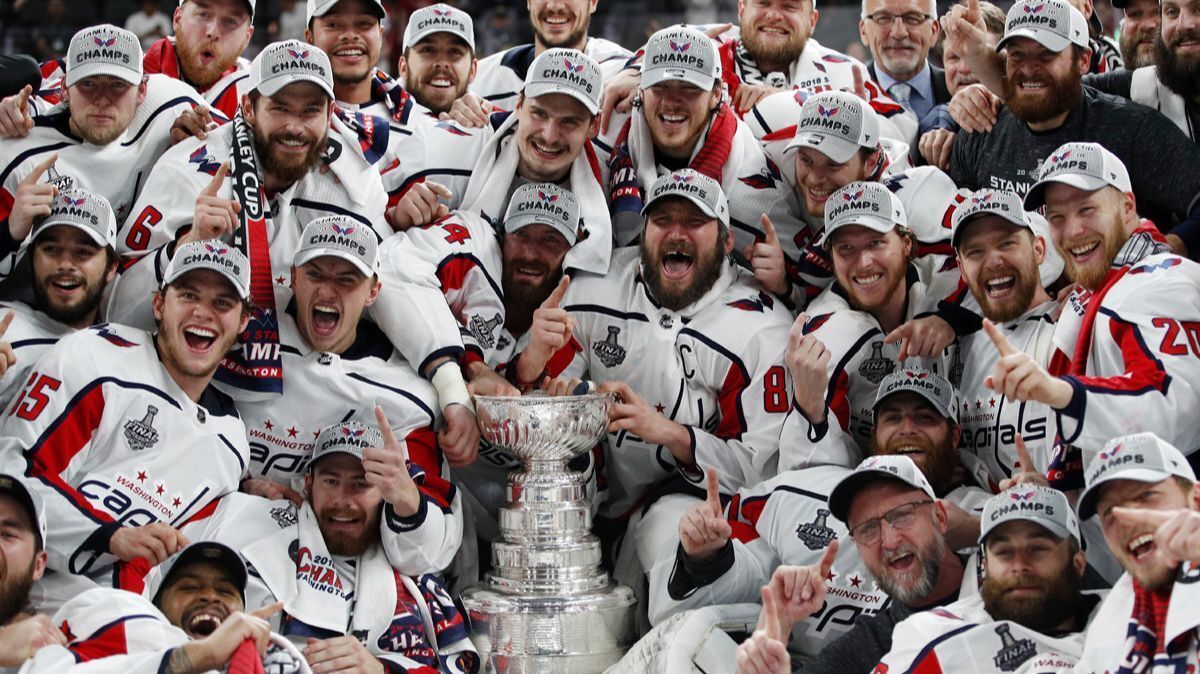 The Stanley Cup's guardians had no problem with Alexander Ovechkin eating caviar out of the famed trophy's bowl. But when it came to doing keg stands — a handstand on the Cup to guzzle beer — the Cup keepers declared the Washington Capitals guilty of unsportsmanlike conduct.
The Capitals' celebrations were long and hearty, befitting a team that won its first title in its 44-year NHL history, but participants were politely asked to stop doing keg stands for fear of damaging the Cup. One oddity among the usual revelry: Before the festivities were over, coach Barry Trotz had resigned because he couldn't reach agreement with management on a new contract.
While the Capitals cavorted with the Cup, the Toronto Maple Leafs were winning free agency by luring center John Tavares away from the New York Islanders with a seven-year, $77-million contract. The Islanders got some consolation prizes of sorts by hiring former New Jersey and Toronto executive Lou Lamoriello to be their general manager and president of hockey operations and hiring Trotz as their coach. Overall, a gain in management and a loss on the ice.
Here are the big questions in the Eastern Conference leading into the season:
Can the Capitals repeat as champions?
They've kept the band together other than Trotz, fourth-line center Jay Beagle (free agent), and backup goalie Philipp Grubauer (traded). Their transition to new coach Todd Reirden should be easy because he was an assistant and associate coach the last four seasons. As with any team going for back-to-back titles, the keys will be the extent of their hunger and depth of their post-championship hangover. Ovechkin, who became a father for the first time this summer, reportedly arrived in training camp lean and fit, which is bad news for the rest of the East.
Should the Maple Leafs plan a Stanley Cup parade?
No question, Tavares was the prime free agent this summer. No question, Tavares, Mitch Marner (22 goals, 69 points), Auston Matthews (34 goals, 63 points), Nazem Kadri (32 goals, 55 points) and unsigned restricted free agent William Nylander (20 goals, 61 points) form a dynamic group. But the Maple Leafs must improve defensively: goaltender Frederik Andersen faced a league-high 2,211 shots in 66 games, an average of 33.5 per game. They need a few more pieces before they can contend but things are trending the right way in The Center of the Hockey Universe.
Stevie, why?
Steve Yzerman's decision to step down as general manager of the Tampa Bay Lightning to become a senior advisor was surprising but shouldn't disrupt their performance thanks to the impressive flow of talent he brought into the organization. Julien BriseBois will take over as GM so Yzerman can spend more time with his family in Detroit, and it's likely Yzerman eventually will join the Red Wings' organization. In the meantime, Nikita Kucherov (first 100-point season), Steven Stamkos (27 goals, 86 points), emerging star Brayden Point (32 goals), and Norris Trophy-winning defenseman Victor Hedman will lead a team that topped the NHL last season with 54 wins and 296 goals.
Will the Buffalo Sabres be better?
After finishing 31st among 31 teams they have nowhere to go but up. No. 1 overall draft pick Rasmus Dahlin, a Swedish defenseman who's a superb skater with great vision at both ends of the ice, should help them rise in the standings. Center Jack Eichel, the No. 2 pick in 2015, has progressed statistically and in fighting the team's longtime losing culture. Casey Mittelstadt, the No. 2 center, has enormous potential as well. A playoff spot is a reach but there is reason for optimism for their long-suffering fans.
Have the Montreal Canadiens hit bottom?
News that standout defenseman Shea Weber required knee surgery that will keep him out until December or January was a painful blow. They traded team captain Max Pacioretty to Vegas in September following months of speculation about whether he wanted out — management says he did, his agent says he didn't. The team that finished 28th last season traded Pacioretty — who has scored at least 30 goals five times — for a prospect, the underwhelming Tomas Tatar, and a draft pick. Goaltender Carey Price will be under constant pressure. This could get ugly.
How they'll finish
Times columnist Helene Elliott predicts the order of finish The top three teams in each division qualify for the playoffs as well as the next two conference teams with the best records:
Atlantic
1. Tampa Bay
2. Toronto
3. Boston
Metropolitan
1. Washington
2. Pittsburgh
3. New Jersey
Wild card 1
Philadelphia
Wild card 2
Florida
Out
Buffalo
Carolina
Columbus
Detroit
Montreal
N.Y. Islanders
N.Y. Rangers
Ottawa
---
Get the latest on L.A.'s teams in the daily Sports Report newsletter.
You may occasionally receive promotional content from the Los Angeles Times.