Budding rivalry between Kings and Golden Knights should intensify during playoffs
Reporting from LAS VEGAS —
The "whiteout" is set to go at T-Mobile Arena.
Every seat in the venue was adorned with a white towel, reading "Vegas Born," for Vegas Golden Knights fans to wave for Wednesday's Game 1 of the first-round series against the Kings.
It's the first playoff game for the expansion Knights, and the Kings will have to work through the noise and electric energy pulsing through the arena at the start.
"I think the atmosphere is going to be really good," Anze Kopitar said. "The two regular-season games that we played here, it was pretty loud. I'm expecting the same thing."
The teams have only met four times in the regular season, but this rivalry promises to flourish, not only because of geography, but because they are in the same division. A playoff series will elevate it further.
"If we don't have a rivalry with a team, it's probably not a competitive series," Kings coach John Stevens said. "I think anytime you play a team in the playoffs, especially when it's within the division, that's where the rivalry is built. There's a lot at stake here."
This is the Kings' first playoff game since 2016, and they talked with renewed excitement to be back in familiar territory, at least for the veterans.
"This is so much fun," Drew Doughty said. "This is the point of the year you're waiting for. I know I always have that feeling before playoffs start. I just can't wait to get out there."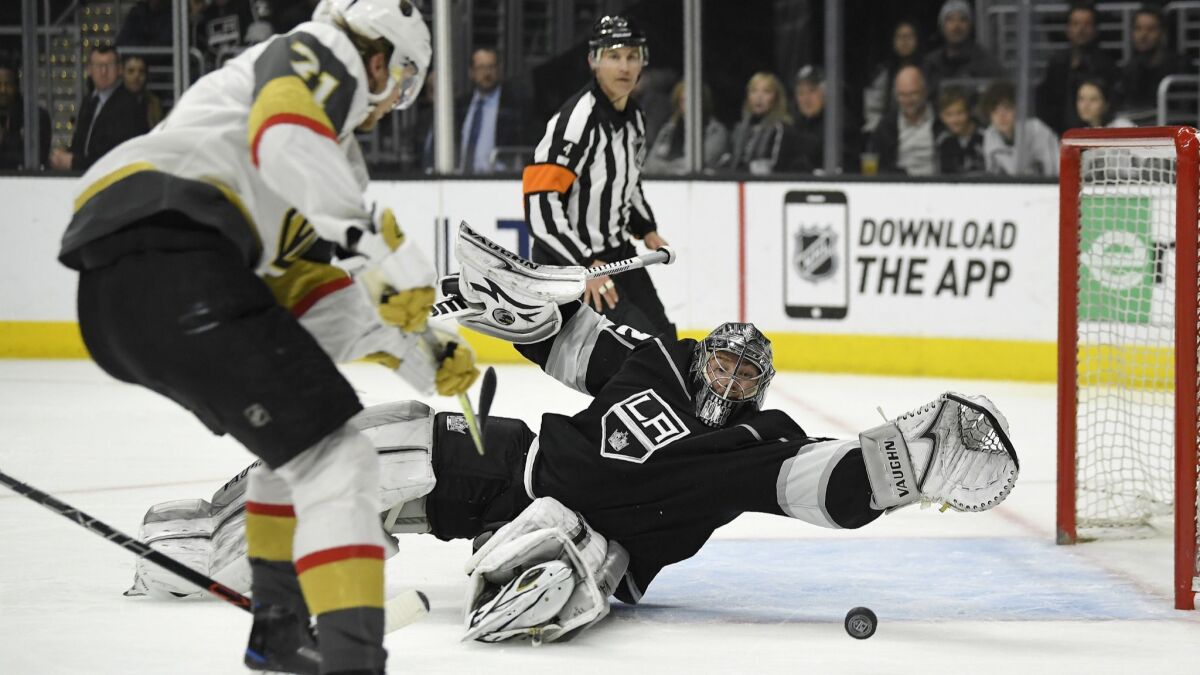 An interesting part of the matchup is between goalies Jonathan Quick and Marc-Andre Fleury. They have combined for five Stanley Cup titles with the Kings and Pittsburgh Penguins, respectively. Doughty dissected it in his usual candid manner.
"Marc-Andre Fleury is a great goalie and he's an amazing person," Doughty said. "I know him pretty well. He's going to be a key to their success and a key for us to win the series, is to get to him right away. But we have Jonathan Quick in our room here. No disrespect to Marc-Andre, but I would take Quickie every time."
Jake Muzzin questionable.
Defenseman Jake Muzzin is questionable, Stevens said. Muzzin wore a purple jersey during Wednesday's morning skate, with his teammates in white, which is usually a sign that a player is unavailable.
It could be playoff posturing, but Muzzin, who is recovering from an upper-body injury, was not a part of the top three defensive pairings in morning line rushes and stayed on the ice with the spare players.
If he does not play, Oscar Fantenberg and Paul LaDue will make their playoff debuts.
Twitter: @curtiszupke
Get the latest on L.A.'s teams in the daily Sports Report newsletter.
You may occasionally receive promotional content from the Los Angeles Times.