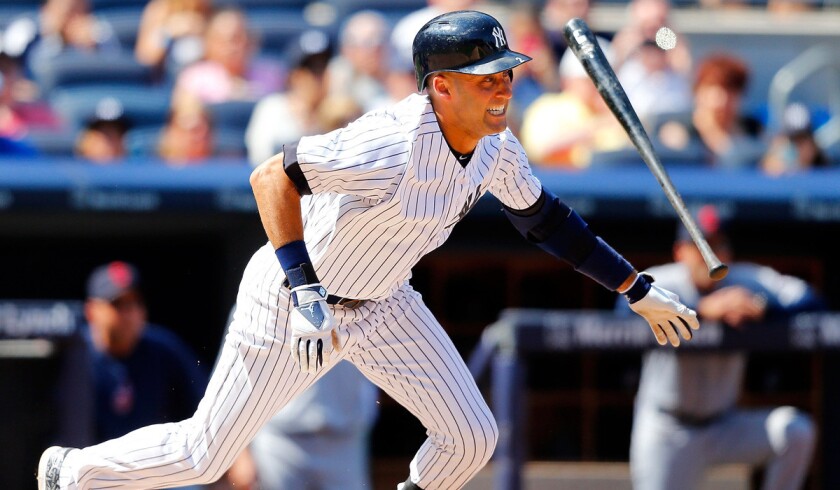 New York Yankees shortstop Derek Jeter got the 3,431st hit of his career, an infield single in the sixth inning Saturday against Cleveland, to break a tie with Honus Wagner for sixth on the career list.
Facing the Indians' Corey Kluber, Jeter led off the sixth with a soft grounder shortstop Jose Ramirez charged but failed to pick up with his bare hand. Jeter had tied Wagner on Friday night, also with an infield hit to shortstop.
Jeter, who has said he will retire after this season, is unlikely to catch fifth-place Tris Speaker, who had 3,515 hits, 84 more than Jeter.
Etc.
Paul O'Neill, who played for four World Series championship teams with the Yankees from 1996-2001, was honored with a plaque to be placed in Monument Park at Yankee Stadium. . . . Ken Griffey Jr. joined his father, Ken Griffey, in the Cincinnati Reds Hall of Fame. Dave Parker and Ron Oester also were honored. Griffey Jr. is also in the Seattle Mariners Hall of Fame.
---