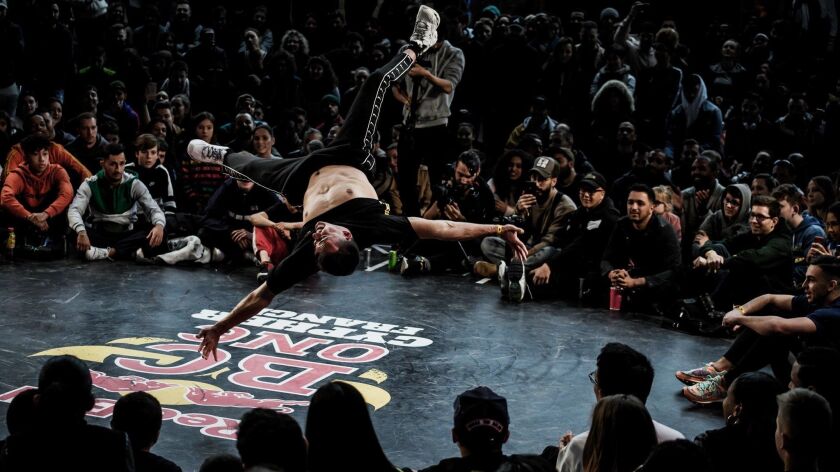 Barely a month after Paris 2024 officials proposed the addition of breakdancing as an Olympic sport, a U.S. organizer has announced it will bring a major competition to Los Angeles later this spring.
The Red Bull BC One will take place at a Hollywood entertainment venue on April 27 as the first stop on a tour that will include Orlando, Philadelphia and Houston.
"Some of the most talented breakers in the USA are from the West Coast region," the breaking star known as Ronnie said in a statement. "And we all know California is known for having some of the best dancers in the country.
Breaking has morphed into a sport since it emerged from the New York City hip-hop scene in the 1970s.
Competitions, or "cyphers," feature B-Boys and B-Girls with nicknames such as JayD and Crissy B dancing to impress a panel of judges.
Sign up for our daily sports newsletter »
Breaking made the program at the 2018 Youth Olympics in Buenos Aires and, as Paris 2024 officials pointed out, is "so popular in France that the country is now regarded as second only to the USA in terms of practitioners (approximately 1 million) and the organization of competitions."
The International Olympic Committee will consider Paris' proposal this spring. Approval does not guarantee the event will remain on the program for subsequent Games.
Follow @LAtimesWharton on Twitter
---