Haloti Ngata announces his NFL retirement from the top of Mt. Kilimanjaro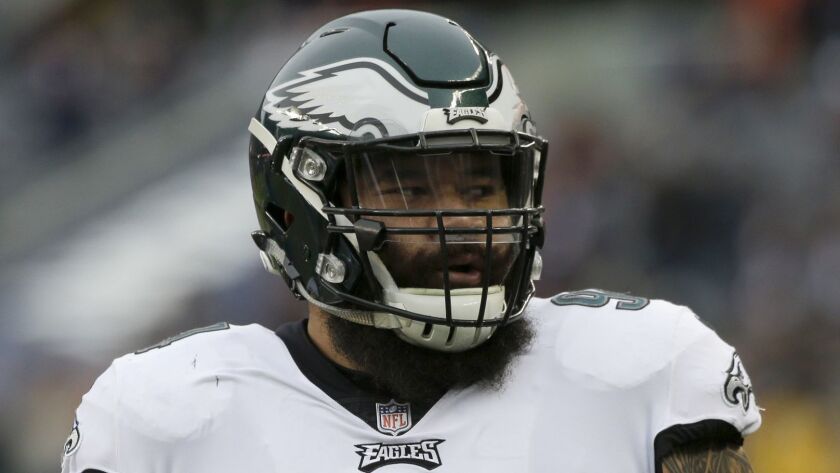 Haloti Ngata is retiring from the NFL, but he doesn't seem like the type who's going to be sitting around doing nothing.
The five-time Pro Bowl defensive tackle chose to announce the end of his playing career from the top of Mt. Kilimanjaro. On Monday, he posted an Instagram video of himself standing at the summit of the tallest mountain in Africa (19,341 feet above sea level), holding a sign that read, "I'm retiring from the NFL on top."
"Just a man standing on top of the world with a heart full of gratitude," he wrote with the post. "Thank you Lord for letting me play the game I love for 13 unforgettable years. I'm retiring on top. I might be finished playing football, but I'm holding tight to the friendships, memories and wisdom I've gained along the way."
He added: "Walking away with no regrets, just peace in knowing I gave it my all and had a helluva lot of fun doing it."
Sign up for our daily sports newsletter »
Ngata's sign also featured the logos of the three teams he played for during his 13-year career. He was drafted 12th overall by the Baltimore Ravens in 2006 and won a Super Bowl with them following the 2012 season. He served a four-game suspension for violating the NFL's policy on performance-enhancing substances in 2014.
Ngata went on to play three seasons with the Detroit Lions and spent what would be his final NFL season with the Philadelphia Eagles, during which he recorded 17 tackles, four tackles for a loss, one sack and one forced fumble in 13 games.
He finishes his career with 519 tackles, 63 tackles for a loss, seven forced fumbles and 32.5 sacks.
Twitter: @chewkiii
---
Get the latest on L.A.'s teams in the daily Sports Report newsletter.
You may occasionally receive promotional content from the Los Angeles Times.