Column: Plaschke: A Christmas wish list for all our teams
It's the season of wishes and, boy, does the Los Angeles sports landscape need some answered.
The Dodgers are breaking our hearts. The Lakers are trying our patience. Have the USC and UCLA football and basketball teams ever been collectively worse?
The Sparks won the city's most recent title in 2016, but that coach is gone. The Kings and Galaxy won in 2014, but their coaches are also gone. The Angels won in 2002 and even their indestructible manager is gone.
Thus, here's a list of holiday hopes for the Los Angeles sports teams, most of which are fortunate this column is not completely composed of coal.
For the Lakers, urgency
Did you see Jarrett Allen's block of LeBron James' dunk attempt in Brooklyn recently? It happened in the first minutes of the game when James had fresh legs, thus offering a stark reminder of the Lakers' mandate.
James will be 34 later this month. He's not getting any more nimble, and if the Lakers want to win a championship with him during his short time here, they need to get him some star-powered help, and soon.
The New Orleans Pelicans claim they won't trade Anthony Davis this season, but the Lakers need to make the effort before the trade deadline anyway. Send them all the kids if necessary. If that doesn't work, they need to save the kids for another run at Davis next summer while using their salary cap space to land a free-agent superstar who has the right temperament to play with James (Kevin Durant, your loss).
Whatever they do, they need to do it before next season. The buzz over James' arrival is history. His window is already slowly closing. They have the greatest player in history currently wearing their uniform, and it would be a historic shame to waste him.
For the Dodgers, velocity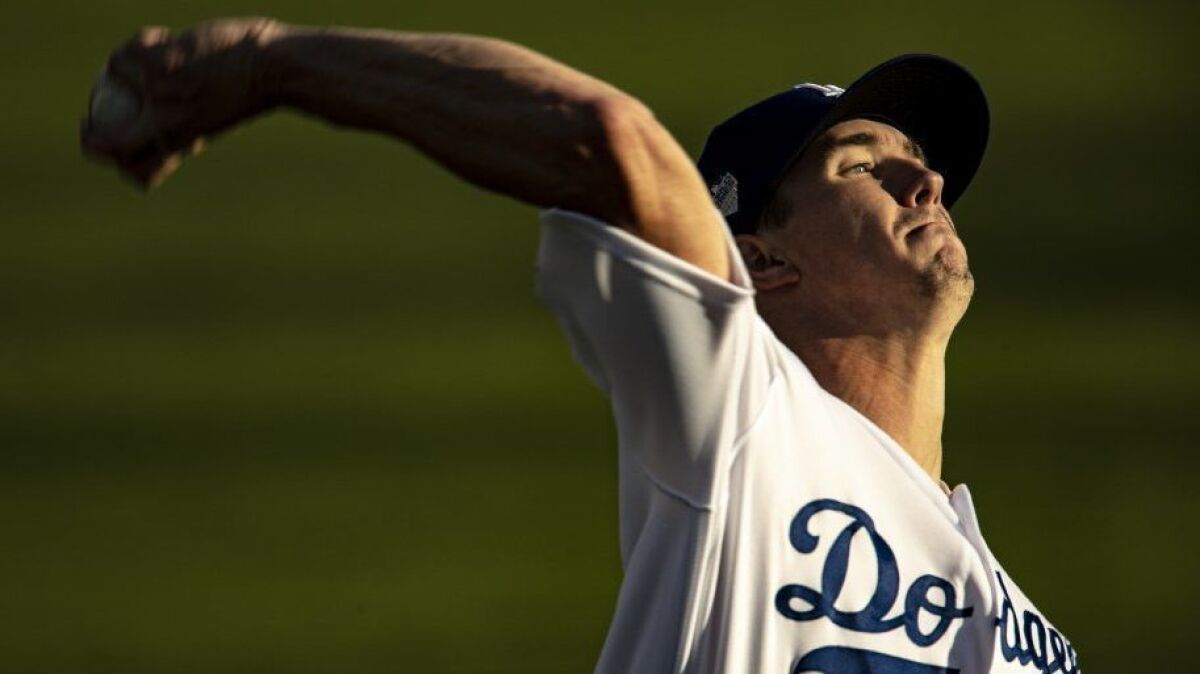 No, this is not about the strength of the right arm of free agent outfielder Bryce Harper. They could benefit from Harper, but they don't absolutely need him.
The Dodgers have a much greater need for a top-of-the-rotation pitching arm to offset an uncomfortable truth. Among their four top starters, there's only one who can really be trusted to work every five days.
Walker Buehler is solid, but injuries and age could hamper Clayton Kershaw, Hyun-Jin Ryu and Rich Hill. The Dodgers need to fortify that rotation like they steadied the bullpen with the signing of Joe Kelly.
And, oh yeah, here's wishing for a sellout crowd on April 15 at Dodger Stadium. Yasiel Puig needed to be traded, but he also deserves a nice farewell, and here's hoping he hears it on his first game back with the Cincinnati Reds.
For USC football, grit
Now that Clay Helton has kept his job and addressed his offense with the hiring of noted passing guru Kliff Kingsbury, there is a bigger hurdle to clear, one that can only come from within.
It's time for the program to get tough again.
That attitude must start with Helton, who, even in these turbulent times, has remained the Nicest Man on the Planet. Can someone this instinctively decent turn his team into the fighters they once were? Can the Trojans regain that sort of competitiveness that has slowly disappeared in the Helton era?
This time, for sure, Helton's job depends on it.
For UCLA football, joy
Everyone figured the Chip Kelly Rebuild would begin with losses, but what's with all those frowns? The infamously dour coach often acted like a grump, and sometimes it seemed like his players weren't having much fun.
Kelly doesn't seem interested in selling the city on UCLA football beyond coaching its team, and that's too bad. Hey Chip, you're making a ton of money and enjoying what will apparently be a lengthy honeymoon with your boosters. Try a little happiness!
For the Clippers, relevance
They're trying. For Steve Ballmer's sake, they're trying. The Clippers are doing everything possible to set themselves up as the potential home for a top free agent like Kevin Durant or Kawhi Leonard, or both.
When Donald Sterling ran the joint, they were easy to ignore because Sterling didn't really care. Ballmer cares, and it would be nice to see his passion give them a more prominent place on the local sports landscape.
For the Angels, Trout
They've begun life after Mike Scioscia by making a couple of interesting signings — Matt Harvey is downright fascinating — but time is slowly running out on the only transaction that matters.
Mike Trout can become a free agent after the 2020 season, and they have to do whatever it takes to keep him happy and keep him here.
They have to win. They haven't won a playoff game since Trout showed up eight years ago, and that has to change. They have to do whatever it takes, and do it now, even if it means trading away prospects from the rebuilt farm system or going over the luxury tax to add another big contract.
Yes, this is the Southern California team that really needs Bryce Harper.
For the Sparks, Fish
Their new coach is Derek Fisher. He used to be big in this town. When he was the heart of five Laker championships, he could have run for mayor, but after he retired, he lost lots of luster during his brief debacle coaching the New York Knicks.
Now he's got a chance to return to local glory coaching this town's most recently successful pro basketball team. It's a nice combination. It can be a nice story. Here's hoping Fisher can help it sing.
For the Chargers, hugs
It was once written in this space that the Chargers were unwanted and unloved and should have never left San Diego. Almost two seasons after their arrival, one could argue that is still the case, but they'll be in the playoffs this season, they have the NFL's Coolest Dad Quarterback in Philip Rivers, and the players have handled playing in an often-hostile stadium with quiet grace.
I'm still not sure who is going to hug them at this point, but it seems like they deserve one.
For the Rams, resilience
It seems an awful lot like the league is slowly catching up to Sean McVay's offense, defenses are catching up to Jared Goff's arm, and a massive two-year workload is catching up to Todd Gurley's knees.
The Rams need to hang in there, patch it together, figure it out, for at least the next month or so, until they can bring the city at least one playoff victory, maybe more. This could be their best chance for a while. They need to climb through the window before it closes. They're good enough, if only they can stay upright for long enough.
For UCLA basketball, coaching
Maybe Steve Alford can turn this surprising mess of an early season into a Sweet 16 appearance like he's done before with far less talented teams.
But if he can't, here's guessing Bruin athletic officials, who showed their deep pockets with Chip Kelly, are going to pay for somebody who can.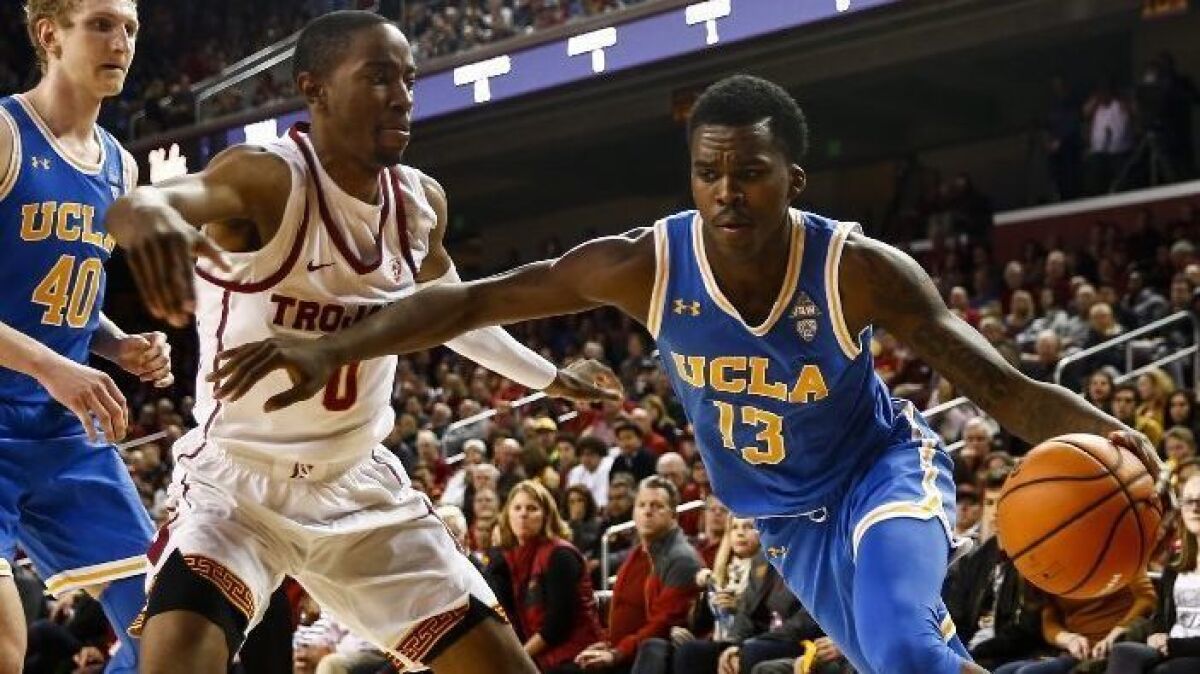 For USC basketball, buzz
They have a cool arena located in the heart of the city. They have the fun game experience that sometimes feels like a dance party. The only thing missing from what could be Hollywood's team is, well, the team.
Their coach, Andy Enfield, is reserved, their roster is always seemingly one or two stars short, and the athletic department continually seems more focused on football. As a result, they can't win enough to make enough noise.
Here's hoping they figure it out, as USC basketball remains this city's greatest untapped potential sports jewel.
For the Kings, remodeling
This season is lost. It's time to begin rebuilding on the potential of their young players and with other prospective assets acquired in deals they can't be afraid to make.
Trade Jeff Carter? Trade Alec Martinez? Even trade — gasp — Jonathan Quick?
For the Ducks, health
The ice is wide open for them to skate deep enough into spring to steal some attention from the Kings. They just need their best players to get healthy enough to be on that ice at the same time.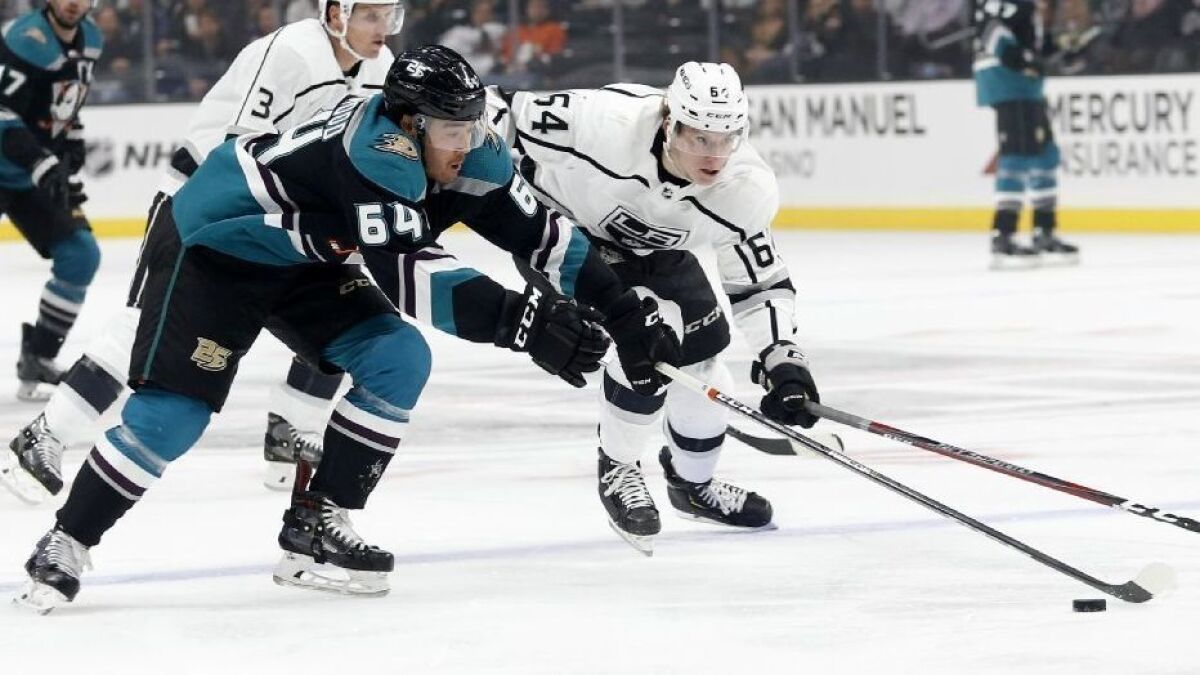 For LAFC, repeat
This town's newest sports franchise did everything right in its first year, including opening a sparkling new stadium and building a passionate new fan base.
They need to just keep doing it, and maybe this time, throw in a playoff win?
For the Galaxy, Zlatan Ibrahimovic
That's more than enough, thank you.
For this column, an ending
Happy holidays!
Twitter: @BillPlaschke
---
Get our high school sports newsletter
Prep Rally is devoted to the SoCal high school sports experience, bringing you scores, stories and a behind-the-scenes look at what makes prep sports so popular.
You may occasionally receive promotional content from the Los Angeles Times.