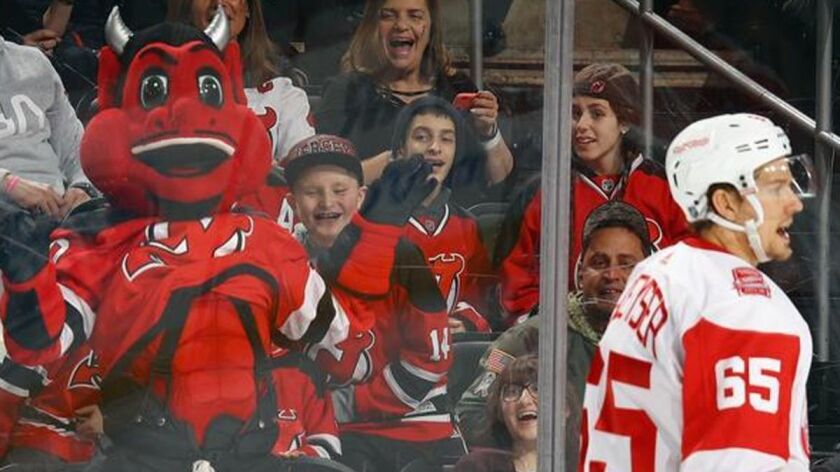 The New Jersey Devils mascot is apparently OK after running into and shattering a glass window at a child's birthday party. No one else was injured.
Which is good, not only for everyone involved but also the rest of us, who can now feel free to laugh at the hilarious and totally bizarre videos of the incident posted to social media this weekend by the Devils and the birthday boy's father.
NJ Devil and a bunch of squealing children can be seen playing with a parachute at an indoor play area that has giant window panes serving as the front wall. Everyone seems to be having a great time until the devil suddenly lets go of the colorful toy and inexplicably runs straight toward and into one of the windows.
In a scene that could have come from one of those Southwest Airlines "Wanna get away?" commercials, the glass shatters upon impact, the squealing stops and the poor devil is left just standing there as everyone stares.
"My son's birthday ended with a bang!" Lawrence Chiu said in a tweet. "We are so ready for this season thanks NJ Devil for coming to the birthday party."
Here's another angle:
The Devils tweeted, "You good, @NJDevil00?" While there has been no response from the mascot's Twitter handle, Chiu confirmed that NJ Devil — and presumably the person inside the costume — was just fine.
"No one was hurt and everyone had a great time," tweeted Chiu, who also posted a photo of his son with the mascot. "Glad you are ok @NJDevil00."
Twitter: @chewkiii
---