Column: American figure skater Mirai Nagasu embraces her Japanese roots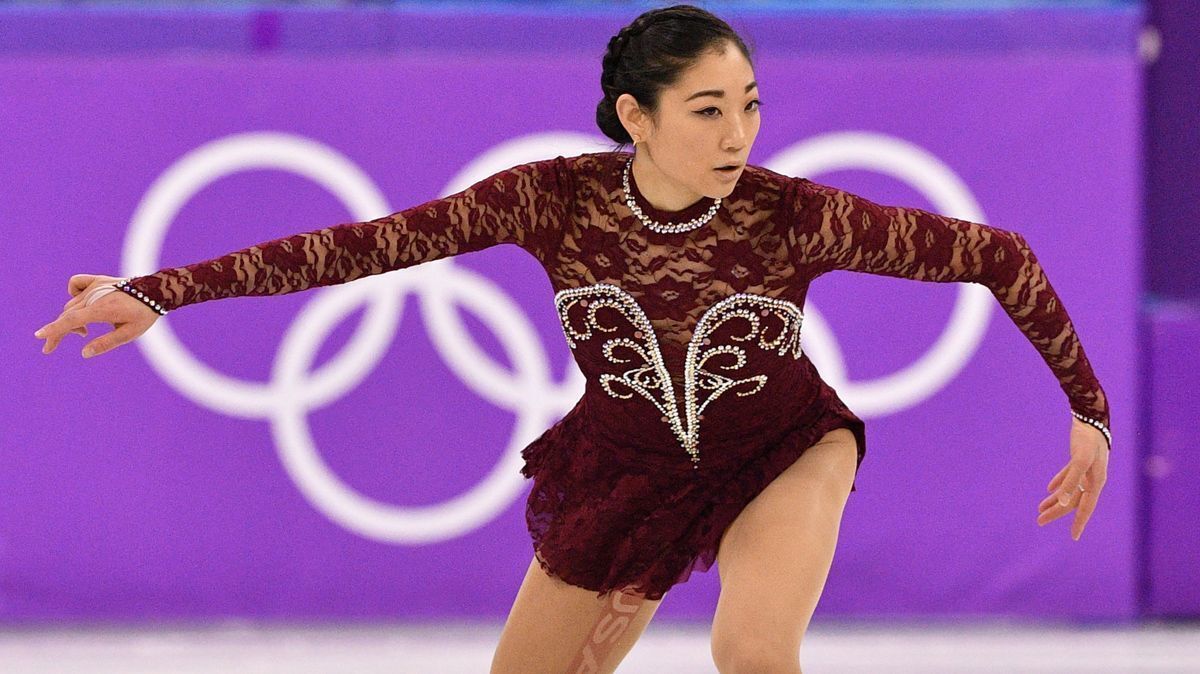 Reporting from Pyeongchang, south korea —
On property of the First United Methodist Church in San Gabriel stands a modest-sized house that serves as a Japanese school classroom. Notices to the parents of students are posted on a whiteboard near the front door.
For several days, a picture of Mirai Nagasu has been taped alongside a couple of class schedules. A message in black erasable marker explained why.
"Mirai Nagasu, who is at the Pyeongchang Olympics as a figure skater, is a graduate of Kodomo No Ie," it read in Japanese. "Please cheer her on!"
Nagasu, 24, fell during the women's short program Tuesday while attempting her trademark triple axel jump. She sits in ninth place, with only an outside chance of medaling, entering the free skating portion of the competition Thursday.
Earlier in the week, her face brightened when she was told about the display outside her old school.
"I have great memories," she said.
Nagasu identifies as Japanese American, but the label undersells how much exposure she has had to Japanese culture, as well as how much that culture shaped her as a person and skater.
In some ways, the bubbly Nagasu seems like a quintessential Southern California teenager. She described winning a bronze medal in the team skating event as "super exciting," and said she was "super grateful" Karen Chen's performance at the world championship earned the United States three individual berths at these Olympics. Nagasu also referenced a Hilary Duff movie when explaining why an American could reach the medal podium in her event.
In other ways, she has embraced her Japanese roots. Her parents, from Japan's Ibaraki prefecture, spoke their native language at home. Nagasu, who is bilingual, watched popular Japanese cartoon programs such as Chibi Maruko-chan, Doraemon and Anpanman. She doesn't wear shoes inside her home and announces herself in typical Japanese fashion when visiting her parents in Arcadia: "tadaima" — "I'm home."
She added with a giggle: "I wait for someone to say, 'okaeri' " — "welcome back."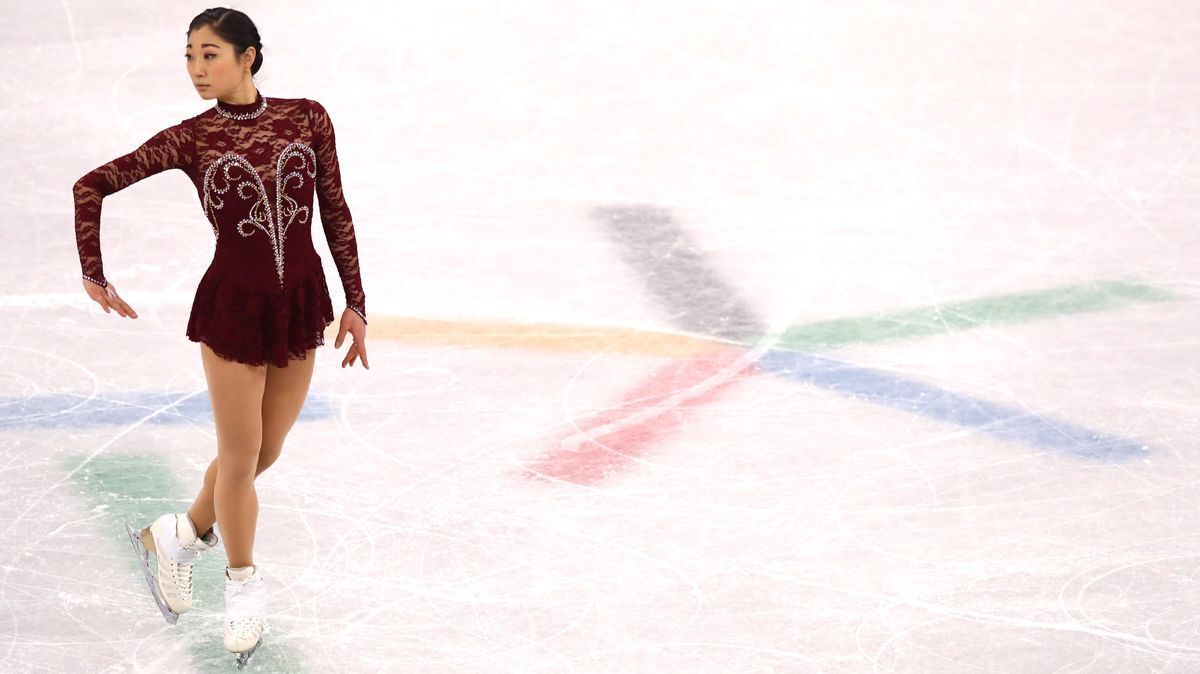 Nagasu attended preschool at Kodomo No Ie and remembers creating trinkets in arts and crafts sessions.
"I made a Pikachu (a Pokemon cartoon character ) out of a raisin box with straws," Nagasu said. "I also made a witch out of an old, dehydrated apple."
The school's faculty has largely turned over since then, but founder Kazuko Umehata, who is retired and living in Japan, remembers Nagasu.
"She didn't stand out much, but was the kind of child who was competent in everything she tried," Umehata said in Japanese by phone from her residence in Nishinomiya.
Nagasu went to Kodomo No Ie for only about a year, before her mother had her choose between Japanese school and skating practice.
She picked skating, but along with her family maintained a relationship with Kodomo No Ie. Umehata recalled Nagasu's attending the school's new year mochi festival and her parents donating dining utensils from their restaurant to be used as learning tools. The teacher said the school raised money to help cover a portion of Nagasu's skating-related travel expenses.
Nagasu still receives Christmas cards from Kodomo No Ie.
Umehata watched on television Nagasu's performance in team skating Feb. 11. During that event, Nagasu became the first American woman to land a triple axel jump at the Olympics.
"I was cheering and clapping all by myself," Umehata said with a laugh. "I was really moved when she landed the triple axel."
Nagasu was also heavily influenced by the time she spent in the family's sushi restaurant in Arcadia.
The work-ethic she observed and learned there helped make her a world-class skater. It also made her resilient.
Nagasu finished third at the 2014 national championships, but fourth-place finisher Ashley Wagner was selected for the last of three places on the U.S. Olympic team.
Nagasu went eight years between Olympic appearances.
"I've stuck around for a really long time," she said. "I feel like I really deserved a medal and so I kept at it and kept at it."
She won her bronze in the team competition.
Her persistence has also handicapped her at times.
"Japanese people, they're not really one to complain," she said. "Sometimes, it's hard for me to communicate my discomfort because I want to be respectful. At the same time, I've learned that you have to ask people on your team to help you out."
The U.S. has 14 figure skaters at these Games. Seven of them are Asian American, including Nagasu and Alex and Maia Shibutani, who won a bronze medal in ice dancing Tuesday.
"I pride myself on being Japanese American," Nagasu said. "I love that about how our culture is evolving and there are TV shows with Asians now. It wasn't too long ago that Asian roles were played [by] non-Asian people. For the American culture to evolve and include Asians is so amazing."
As Nagasu fielded questions about her background, she was asked whether she bows when greeting people. Instead, she said, she opts for something that reflects the two cultures in which she grew up.
She nods.
Follow Dylan Hernandez on Twitter @dylanohernandez
---
Get our high school sports newsletter
Prep Rally is devoted to the SoCal high school sports experience, bringing you scores, stories and a behind-the-scenes look at what makes prep sports so popular.
You may occasionally receive promotional content from the Los Angeles Times.