Will Dodgers' position on no-trade clauses limit free-agent haul?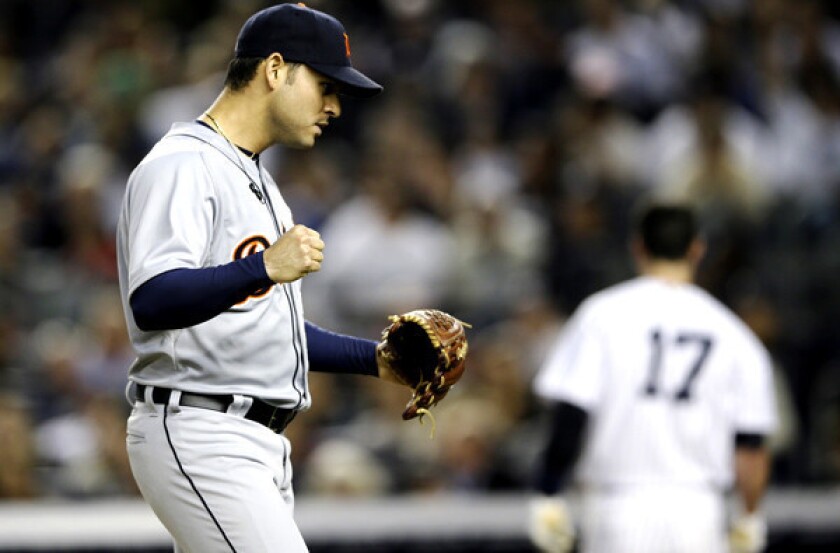 NASHVILLE — Matt Kemp's contract doesn't include a no-trade clause. Andre Ethier's doesn't either.
The Dodgers might be able to outspend their competition, but could their free-agent haul this winter be affected by their reluctance to include this provision in contracts?
President Stan Kasten steadfastly refused to include no-trade clauses in contracts when he was with the Atlanta Braves and Washington Nationals. Kasten wouldn't say if he instituted a similar policy with the Dodgers when he moved into their front office last spring as part of the new ownership group. But the team wouldn't grant Ethier no-trade protection when it signed him to a five-year, $85-million extension this spring.
Asked if he would consider including the clause in special cases, Kasten declined to answer.
Multiple agents have said that if the Dodgers refuse to offer no-trade clauses, they could become less attractive to top-tier free agents.
The Dodgers' primary targets are the types of players who are typically able to command contracts that include such provisions.
On the eve of the final day of baseball's winter meetings, the Dodgers remained in pursuit of the top two pitchers on the market: Zack Greinke and Anibal Sanchez.
General Manager Ned Colletti said he met Wednesday with Greinke's agent, Casey Close. He wouldn't say if he had made Greinke an offer or characterize the nature of their discussions.
The Texas Rangers are believed to be the Dodgers' main competition for Greinke. The Angels appear to be unlikely to land the former Cy Young Award winner after agreeing to a two-year, $15-million with Joe Blanton.
Colletti didn't know when Greinke would decide where he will pitch next season.
"Conversations are getting deeper," Colletti said. "I don't know if people are quite ready to make their choices."
Meanwhile, the Dodgers remain in conversations with the representatives of South Korean left-hander Ryu Hyun-jin. If Ryu and the Dodgers don't reach an agreement by 2 p.m. Pacific time Sunday, Ryu will return to South Korea and the Dodgers will be refunded the $25.7 million they bid to win the right to negotiate with him.
The Dodgers and Ryu's agent, Scott Boras, appear to be far apart in how they believe the seven-time Korean league All-Star should be compensated. Boras wants Ryu to be paid like an established major league No. 3 pitcher.
"We offered shorter-term contracts for them, in trying to be creative," Boras said.
Such a contract would allow Ryu to hit the free-agent market earlier. But if the Dodgers have to pay the $25.7-million posting fee in addition to his salary, they would presumably want him under their control for a longer period of time.
Reliever Randy Choate, whom the Dodgers wanted to re-sign, agreed to a three-year, $7.5-million deal with the St. Louis Cardinals. Though Colletti said the Dodgers will look to add a situational left-hander, they don't think they have to do so any time soon.
---
Get our high school sports newsletter
Prep Rally is devoted to the SoCal high school sports experience, bringing you scores, stories and a behind-the-scenes look at what makes prep sports so popular.
You may occasionally receive promotional content from the Los Angeles Times.