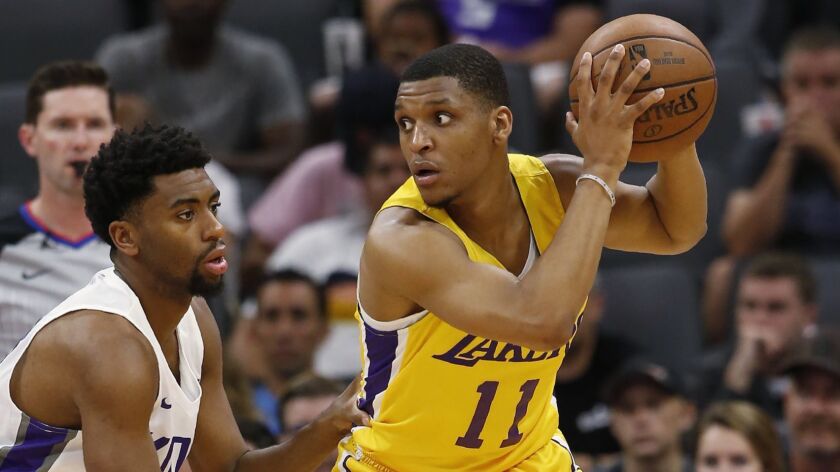 Reporting from Sacramento —
Zach Norvell Jr. made a three-pointer with four seconds remaining to lift the Los Angeles Lakers over the Sacramento Kings 99-97 on Wednesday, completing a comeback from 21-point deficit early in the fourth quarter.
Sacramento led 86-65 with less than eight minutes left, but the Lakers rallied with 34 points down the stretch to improve to 2-1 at the California Classic in Sacramento. The Lakers closed on a 12-1 run over the final 2:16.
Jordan Howard led the Lakers with 25 points on 10-of-15 shooting, including five of eight from three-point range. He scored 17 in the fourth quarter. Nick Perkins had 20 points, Devontae Cacok added 13 and Norvell scored 11.
Sacramento (1-2) had five players score in double figures, led by Wenyen Gabriel with 16 points. Second-round pick Kyle Guy added 14, but made only five of 17 shots from the field. Semaj Christon added 13 points.
Gabriel had a chance to win the game at the buzzer but missed a contested 25-footer.
---