Dodgers' hope for Cody Bellinger: No Maas
In his first week in the major leagues, the Dodgers' Cody Bellinger was the National League player of the week. In his first month, he was the league's rookie of the month, and the announcement noted Bellinger had 11 home runs in his first 32 games.
The record is 12, shared by four players. Jose Abreu is one; he's been the best hitter on the Chicago White Sox the past three years. There are Dave Hostetler and Mike Jacobs, who had short careers that did not include an All-Star appearance.
And then there is Kevin Maas, whose name is still spoken in hushed tones by New York Yankees fans. Whenever a young player there starts pumping home runs — Gary Sanchez last year, Aaron Judge this year — the cautionary whispers circulate immediately among the Yankees faithful: remember Kevin Maas.
For the Yankees, it was the worst of times. The New York Mets had won the World Series in 1986, and four years later their star-studded cast still included Darryl Strawberry, Dwight Gooden and David Cone. The Yankees, ruined by impulsive signings and trades, lost to the Dodgers in the 1981 World Series and would not get back to the playoffs until 1995.
In 1990, the Yankees finished in last place for the first time in 24 years and the second time in 78 years. Maas showed up at the end of June, and the home runs started flying.
"The next great star was on the scene," said Lyle Spencer, then the New York columnist for the National Sports Daily. "Any time a guy explodes on the scene in New York, it's bigger than big."
Maas dominated the back pages of the New York tabloids. GQ magazine invited him to pose for a feature with other sports celebrities.
"Ahmad Rashad and Dick Stockton were these uber-famous personalities," Maas recalled recently, "and they knew all about who I was, and included me in their conversation like I was part of the club."
Bob Geren, then the Yankees' catcher and now the Dodgers' bench coach, recalled the excitement that all those Maas home runs ignited beneath a struggling team.
"He was on fire right away," Geren said. "If there was an ESPN game or something, he was the guy they wanted to talk to. And they should have. He was on a record pace for awhile."
Said Maas: "There was even talk that I would beat Babe Ruth's home-run records. Those prolonged, outsized expectations are very hard to live up to. …"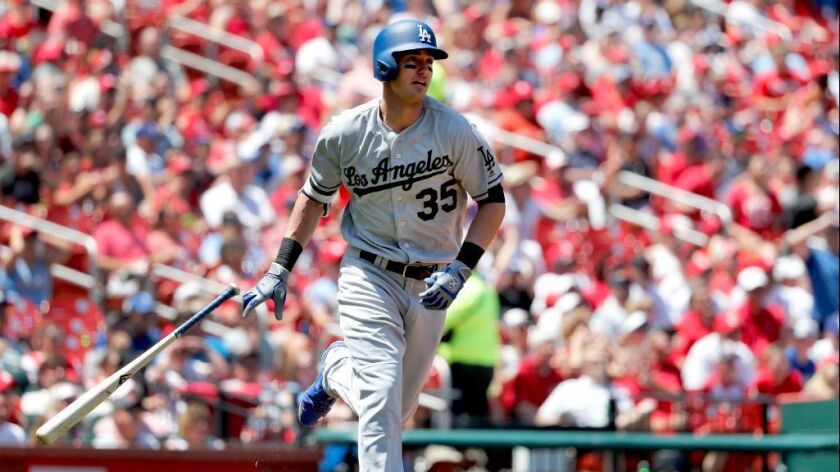 Maas hit .252 with 21 home runs in half a season and finished second in the American League rookie-of-the-year vote, behind Sandy Alomar Jr. and ahead of half a dozen guys who had pretty good careers: Kevin Appier, John Olerud, Kevin Tapani, Travis Fryman, Robin Ventura and Ben McDonald.
In 1991, as the Yankees and their fans entertained visions of Mattingly and Maas as M&Ms to feed a new generation weaned on stories of Mantle and Maris, the sophomore slugger hit .220 with 23 home runs.
That was his one and only full season as an everyday player.
Maas was a left-handed hitter with a short swing, in a ballpark where the right-field foul pole stood a tantalizing 314 feet from home plate.
"Yankee Stadium was pretty much built for him," Geren said.
"I got too home run-happy," Maas said. "Instead of sticking with the strengths that got me there, I started pulling the ball. I was no longer hitting from left-center to right-center. Pitchers naturally adjusted to this and sent more off-speed pitches instead of challenging me.
"I gradually lost my patience and started swinging at those pitcher's pitches, instead of waiting for the hitter's pitches."
The Yankees let him go in 1993. The Minnesota Twins gave him 22 games in 1995, the year he turned 30. He played for minor league teams in Ohio, Indiana, Nevada, Kansas, Florida and Louisiana, and he even got another shot from the Yankees in the spring of 1996.
He had a pelvic fracture, one among a mounting number of injuries, and the Yankees released him.
"You can't make the club in the tub," then-Yankees manager Joe Torre told Maas.
In the summer of 1996, Maas played 63 games in Japan. He had endured plantar fasciitis, a painful foot injury, followed by surgery in which he said he almost lost a leg.
"I had never been a steroid user or naturally fast healer," Maas said. "My bat felt slower, and successes were fewer and farther in between. My lesson in Japan was to accept that the Lord was telling me it was OK to let go and move on, and that there would be a life after baseball."
Maas built a successful career in financial management. He took time out from a surfing sabbatical in Costa Rica to do an interview via e-mail. But we're talking about him because of Bellinger, who has cooled at bat.
Bellinger entered the weekend batting .247, but .193 over his previous 28 days. In the nine games since he hit that 11th home run, he is batting .161, with one home run, five hits and 16 strikeouts in 32 at-bats.
Could this comparison hit a little too close to home for the Dodgers?
Geren, who played with Maas and coaches Bellinger, scoffed at the notion.
Maas, a 22nd-round draft pick, made his major league debut at 25. He never was ranked as a top prospect, was a streaky hitter with below-average speed and was limited to first base and designated hitter.
Bellinger, a fourth-round pick, made his debut at 21. He can hit right-handers and left-handers, hit to all parts of the field, steal a base and play first base and all three outfield positions.
"Cody has been an elite hitting prospect his whole career," Geren said. "Other than a big burst of homers in a short period of time, the comparisons pretty much stop there for me. Cody is going to be a great player for many, many years here."
Maas had to break in as the star on a last-place team, with the bright lights all focused on him.
Bellinger broke in on a team shooting for its fifth consecutive division championship, with Clayton Kershaw, Corey Seager and Justin Turner as the headliners and Adrian Gonzalez, Kenley Jansen and Yasiel Puig in a distinguished supporting cast.
Bellinger will have his growing pains, if they have not started already. Who better than Maas to share some advice?
"New York is a pressure cooker, and L.A. is a similar big market," Maas said. "Cody should first recognize that he was an outstanding player before he went to L.A. He should also recognize that a torrid pace can't be maintained, and that's OK.
"It's easier said than done, but he should stick with what got him there, enjoy the moment, and remember that he's exceptional even after the torrid pace slows down."
Maas really did draw breathless comparisons to Babe Ruth. In his first 32 games, Ruth hit four home runs.
"You don't need to keep up a torrid pace," Maas said, "to have an exceptional career."
Follow Bill Shaikin on Twitter @BillShaikin
---
Get our high school sports newsletter
Prep Rally is devoted to the SoCal high school sports experience, bringing you scores, stories and a behind-the-scenes look at what makes prep sports so popular.
You may occasionally receive promotional content from the Los Angeles Times.