We got our Dodgers and Angels writers to make a new baseball podcast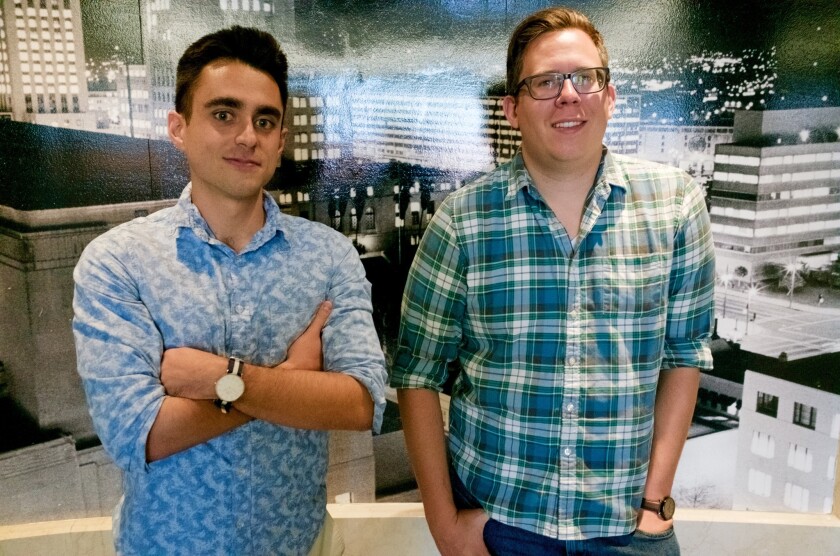 If you've been following our baseball coverage, you'll know that Pedro Moura, who covers the Angels, and Andy McCullough, who covers the Dodgers, occasionally have disagreements.
But what you might not know is that those disagreements are pretty fun to listen to.
So, we got them together to record our inaugural baseball podcast. Check it out:
In case you'd like to read along as you listen, here are a few of the topics covered in this podcast:
The Angels have signed Tim Lincecum for $2 million
And CJ Wilson is coming off the disabled list. It's looking a lot like 2010. Will this move keep them in contention through July? Read more here.
Clayton Kershaw versus Mike Trout
"Every team in baseball would trade Clayton Kershaw for Mike Trout." – Pedro
The Dodgers are at .500 again
But they're doing it on the back of Clayton Kershaw, says Andy. Read his article here.
Andy weighs in on the Draymond Green kick
Pedro: "Do you think he should be suspended?"Andy: "I think you can't kick people in the groin."(If you missed the kick felt around the world, read about it here.)
Pedro and Andy will be back next week with their take on what's happening with the Dodgers and Angels, and the world of sports in general. Don't miss it.
---
Get the latest on L.A.'s teams in the daily Sports Report newsletter.
You may occasionally receive promotional content from the Los Angeles Times.