Shaun White, other riders shredding halfpipe with complaints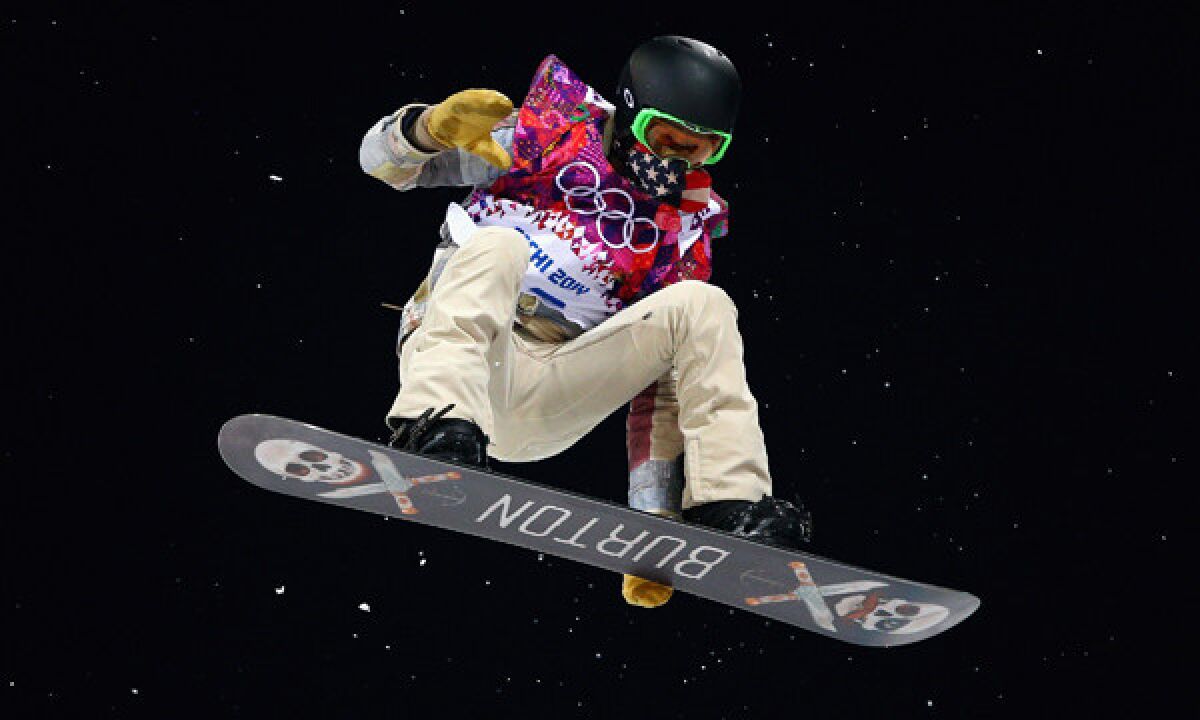 SOCHI, Russia — Improvements were made to the much-maligned halfpipe at Rosa Khutor Extreme Park but not enough to satisfy the leading Olympic snowboarders.
The high-profile extreme sports stars had extreme reactions after a practice session scheduled for earlier in the day was moved to Monday night with the hope that conditions would improve.
Sloppy snow and edgy riders were not an ideal combination. The men's event starts Tuesday and the women's on Wednesday.
FRAMEWORK: Best images from the Sochi Olympics
Two-time gold-medal winner Shaun White said that he had a "frustrating" practice. Another Olympic gold medalist, Hannah Teter, who won in 2006, called the halfpipe a "junk show" and advocated banding together to force a postponement.
Another American, Danny Davis, said practice was a "battle," and said riders would have to modify their tricks to deal with the halfpipe problems. Davis, a first-time Olympian, won the X Games in Aspen, Colo., last month.
"It's a little disappointing," White said. "It's hard to get in there and have all the tricks and have everything that you need and not be able to get to the wall. I just had a frustrating practice and I'm hoping tomorrow will be better.
"I don't know the exact plan. I'm sure there will be some sort of coaches' meeting or something. I don't really get involved in that. I'm hoping they can do whatever they can to make it a better pipe. It's hard to get here and see this and feel the pressure."
For White, it has been a frustrating Olympics. Earlier, he pulled out of a new Olympic event, slopestyle, to go all-in on the halfpipe and win a third gold.
"Everyone is not happy right now," Teter said. "I saw everyone take a hard fall today. That never happens. When you see I-Pod (Swiss star Iouri Podladtchikov) doing straight airs in halfpipe, something is definitely wrong. Very wrong with that.
"They should push it back is what they should do, and fix it, and showcase snowboarding the way it needs to be showcased. Not as a junk show, which is what it is looking like right now."
The U.S. coaches and riders point to the superior halfpipes at home, especially at the X Games and at Mammoth.
"It was better than yesterday, which was a step up," Teter said. " A step up from the bottom, basically."
U.S. snowboader Greg Bretz skipped practice to take a breather, according to Davis. In fact, he might have had the best idea at least in terms of easing the frustration.
U.S. Olympic veteran Kelly Clark was introspective.
"You can't control the weather," she said. "Sometimes it snows and sometimes it's warm. Sometimes it rains. That's just part of it. I always just look at it as an opportunity. I came into this event, any less than perfect pipe for the last four years, I said to myself, 'Well, if this is what we're dealing with in Sochi, I want to be ready.'"
Davis said that the course was super bumpy in the flats.
He grew up in Michigan and was reminded of his background by snowboard cross rider Nate Holland. Holland gave him a dose of tough love about the halfpipe.
"You ride in the elements," Davis said. "I grew up in Michigan. I grew up with ice … and all kinds of garbage. Nate Holland told me today, 'You're used to it. Toughen up, man.'
"I was like, 'Hey, you're right.' I should toughen up and quit whining so much. I just need to ride. We're all riding the same halfpipe.
"It's a shame it's not perfect."
Twitter: @reallisa
---
Get our high school sports newsletter
Prep Rally is devoted to the SoCal high school sports experience, bringing you scores, stories and a behind-the-scenes look at what makes prep sports so popular.
You may occasionally receive promotional content from the Los Angeles Times.