Column: Dale Earnhardt Jr. picks up some steam — and confidence — in Texas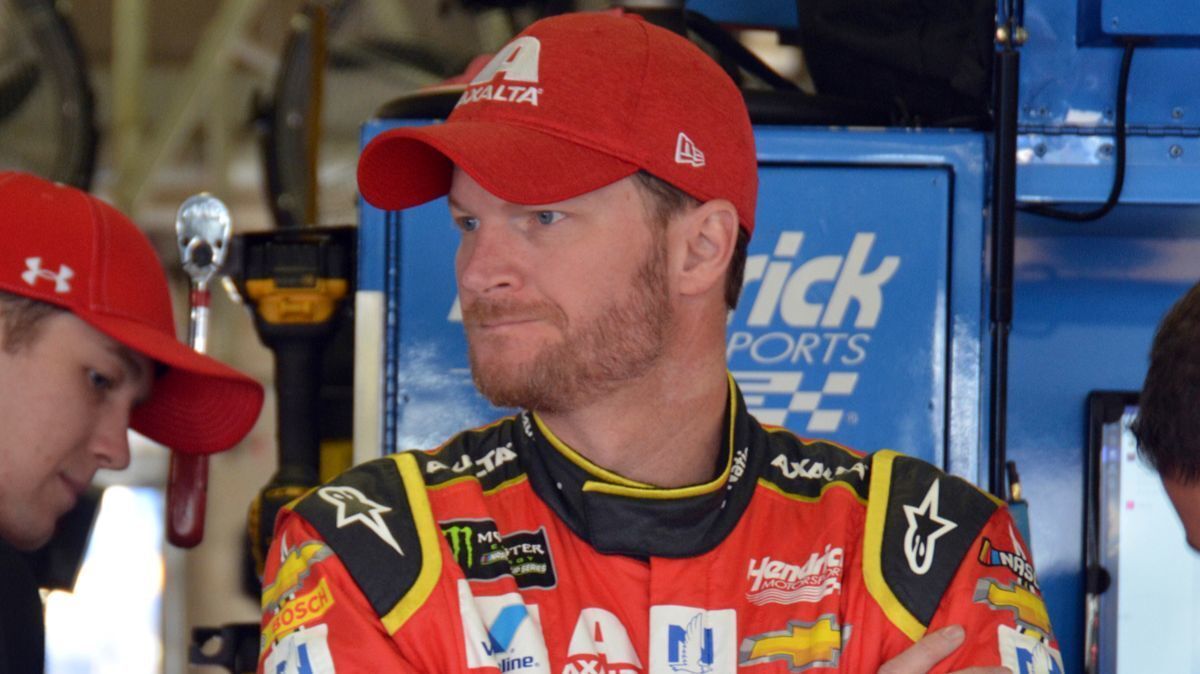 Finishing fifth doesn't get anybody on the podium. There are no consolation prizes. But it does give you hope, with a dash of momentum.
Am I right, Dale Earnhardt Jr.?
Junior finished fifth in Texas, moving him up five spots in the Monster Energy Cup standings to 20th and establishing his first strong run of the season.
It's been a bumpy ride so far. A crash at Daytona. Another crash at Martinsville. A season-high 14th-place finish in Phoenix before the run at Texas that had to be energizing for his team as well as the Junior Nation.
"I figured we would get one sooner or later, but it's nice," Earnhardt said. "I know our fans are really pulling for us. Could have finished a little better. We will take Top 5."
Junior needs a bit of competitive mojo following the disconcerting circumstances of his 2016 season: concussion-related symptoms that robbed him of a chance to compete for his first NASCAR Cup title. He missed 18 races while trying to recover.
The bigger picture provides a more cautionary tale: Earnhardt counts four concussions during his career dating to 1998, likely excluding some incidents in which he managed to avoid a diagnosis.
"I'm human. I'm going to be concerned and worry," Earnhardt told a small group of reporters during Speedweeks at Daytona.
"I'm thinking there's only one way you can be successful here, is to drive with no fear. You can't be apprehensive about a move or a decision or where you're going to put your car or where you put your car. You just do it on instinct. So I know that when I get in the car, I can't have any concern. I can't have any worry or fret, or I'll drive completely different."
Earnhardt has moved on injury-free despite the bumps and bruises his Chevy suffered at Daytona and Martinsville. And now a good kind of bump last weekend. Thank you, Texas.
"We needed this bad," he told reporters after he got out of his car.
"Yeah, I mean we ran in the Top 6 here like seven times in a row it seems. I like the track. I like the repave. We saw the second groove come in a little bit."
The rare weekend break for NASCAR for Easter is fortuitous timing for Earnhardt, who is still trying to gather confidence while dealing with the physical demands of racing. A new workout regimen that includes cycling — thank you, Hendrick Motorsports teammate Jimmie Johnson — has helped in that regard.
Junior rode 40 miles on his bike (20 Friday and 20 Saturday), he said, before adding, "although Jimmie rode about 100."
"Confidence is probably half the battle for me," Earnhardt said. "I need all I can get to have a shot. If I don't believe in it and have confidence in it, it's hard for me to go for it and drive with confidence."
NASCAR artist in need
Sam Bass, whose artwork is etched in NASCAR history, announced that he needs a kidney transplant earlier this week.
"Thanks for your thoughts & prayers!" he tweeted on Sunday. "I'm starting dialysis & need a kidney transplant ASAP due to lifelong diabetic struggles-more info soon."
Bass, 55, has worked up some of the most iconic paint schemes in NASCAR history, including Jeff Gordon's "Rainbow Warrior" car. He has also designed race-day programs.
Bass, who has Type 1 diabetes, has struggled with health issues in recent years. He lost the lower portion of his left leg in 2008. In 2014, things got more complicated when a blood infection led to septic shock. Bass needed four surgeries within three weeks to save his life.
Bowyer's view
Clint Bowyer — who finished 11th at Texas and is now ninth in the standings — is not into science, at least the kind of science that helps collect data on drivers during a race. You won't catch him wearing a heart monitor or biometric device anytime soon.
"Hell no," he said when asked about it in Texas. "Why? The last time I checked, nobody has ever paid me to wear a heart monitor or to do anything other than finish these races up front and hopefully win them. I am sure mine is probably high and low; it just depends.
"I can tell you this: Anybody's heart monitor in this car — if something bad happens or they get cut off or crash — that will probably be the peak moment, not driving in the corner. We have power steering."
---
Get our high school sports newsletter
Prep Rally is devoted to the SoCal high school sports experience, bringing you scores, stories and a behind-the-scenes look at what makes prep sports so popular.
You may occasionally receive promotional content from the Los Angeles Times.