Testing begins at Santa Anita, site of 21 horse fatalities since late December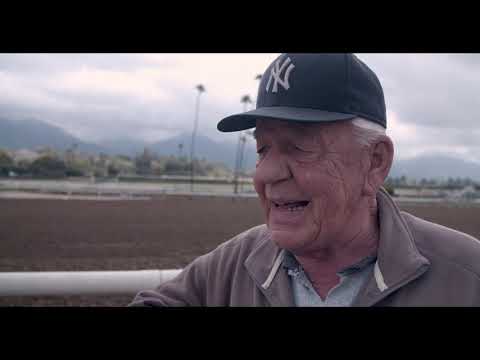 Twenty-two horses have died at Santa Anita Park since Dec. 26. Experts are trying to figure out why.
Shortly after the sun came up Thursday morning, machinery moved over the dirt surface at Santa Anita to harrow the race track, breaking up dirt clods and giving the wet surface some room to breathe and dry out.
Then, about 8 a.m., a white panel truck with Biologically Applied Engineering in green lettering eased onto the course, ready to take the next step that might ultimately decide the near future of Santa Anita.
The tool, which race officials hope can help solve the mystery of 21 horse deaths since Dec. 26, was an Orono Biomechanical Surface tester, which simulates how a horse's foreleg interacts with the dirt surface. Measurements were taken about every 16th of a mile and sent for testing. There was no testing on the turf course.
During Santa Anita's winter/spring meet, seven horses have died racing on the dirt surface, nine suffered fatal injuries while training on the dirt and five racing on the turf course. There is no turf training.
The track, shut down for training and racing since Tuesday, was a picture of solitude in the morning except for a couple of television news trucks. Clockers Corner, where trainers and racing fans gather to watch workouts and gallops, was deserted except for a handful of media. The trainers were back in their barns.
On Friday, there could be action on at least part of the course. The training track is expected to be open from 5 a.m. until 11 a.m. for galloping and exercise, but no timed workouts. The surface, which is inside of the grass course next to the videoboards, has a much softer, forgiving base and has had no breakdowns.
Tim Ritvo, chief operating officer of the Stronach Group, which owns and operates Santa Anita, told Art Wilson of the San Gabriel Valley Tribune that the main dirt track could be reopened Monday for galloping, leading to workouts later in the week.
"Then we're back in business if we feel comfortable," Ritvo said. "There is no exact date. Everybody speculates and throws stuff around and there's a good chance it could be before [the end the month]." Ritvo did not answer a request for an interview by The Times.
Santa Anita will reimburse the price of vanning horses to Golden Gate Fields in the Bay area, San Luis Rey Downs, north of San Diego, and nearby Los Alamitos, it was announced Thursday. The horses can have timed workouts at those facilities, although the surface at Golden Gate is a synthetic, Tapeta, not dirt.
Working and exercising horses is important to maintain their mental and physical health. Since the closure, the horses have mostly been restricted to walking the barn area. On Thursday, some trainers walked their horses around the stable area under tack, when equipment and a rider are utilized.
The paddock was open for schooling at 10 a.m., where horses simulate the pre-race ritual of walking to and from the paddock and around the walking ring, but only one horse was seen taking advantage of the availability in the short time it was open.
Horses are creatures of habit and their routine has been seriously disrupted.
"They are used to the same thing all the time," said Jim Cassidy, president of the California Thoroughbred Trainers. "They are accustomed to certain ways of doing things.
"[When they] open this up on Friday, you'll see a lot of the fillies tie up, they'll get tight in the muscles … because of nerves and the fact they haven't done anything in a few days. You might see an odd case of colic here and there. If these things occur, the reason is because it's been closed."
The closure of the track also has a major impact on jockeys and others in the industry. Most employees of Santa Anita are paid by the day and are not salaried.
Ron Anderson, the agent for leading rider Joel Rosario, is debating whether to move his jockey back to Gulfstream in Florida and Keeneland in Kentucky rather than sticking it out Santa Anita. He was originally scheduled to head east after the Santa Anita Derby on April 6.
"We'll decide pending the announcement on when they are going to reopen," Anderson said. "If it's going to be three weeks, we're going to [move], but if it's earlier we're going to stick it out."
Rosario probably will ride at Oaklawn in Arkansas next weekend if trainer Bob Baffert takes his top 3-year-old, Game Winner, to run in the Rebel Stakes. Game Winner was supposed to run Saturday at Santa Anita in the San Felipe Stakes, a prep race for the Kentucky Derby.
Flavien Prat, the second-leading rider at Santa Anita, is in a similar position. He was supposed to ride in both the San Felipe and Santa Anita Handicap.
"I've got Flavien flying 2,500 miles to Florida to ride horses that I don't know anything about," said Derek Lawson, Prat's agent. "He's going to ride eight races, but not the type of [stakes] horses he was going to ride this weekend [at Santa Anita]. … I didn't want him to go a week-and-a-half without race riding. You stay fit by race riding."
It seems unlikely that the San Felipe will be run this year. As a points-bearing prep for the Kentucky Derby, it was slotted four weeks before the Santa Anita Derby, which is four weeks before the Kentucky Derby. Horses pointed to the Kentucky Derby wouldn't run the race if it were moved to, say, two weeks before the Santa Anita Derby because there is not enough recovery time.
Another race with an uncertain future is the Santa Anita Handicap, for older horses. This race could be run later because there is no Triple Crown progression for horses that are older than 3. If it were run later this month, it might conflict with several million-dollar races in Dubai and all the best jockeys, such as Rosario and Prat, would be out of the country.
Sign up for our horse racing newsletter »
Get our high school sports newsletter
Prep Rally is devoted to the SoCal high school sports experience, bringing you scores, stories and a behind-the-scenes look at what makes prep sports so popular.
You may occasionally receive promotional content from the Los Angeles Times.