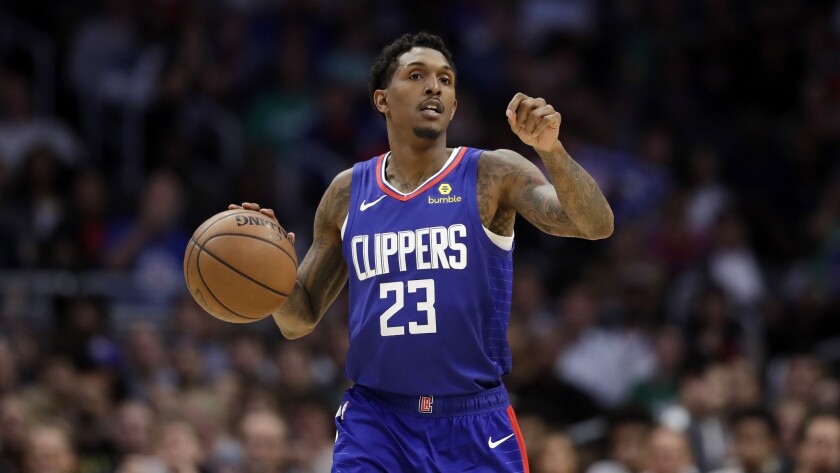 Dan Woike asked NBA players to tell us about the best game in their basketball career. This week: Lou Williams.
Jan. 10 2018: Clippers 125, Golden State 106
50 points, 16-27 FGs, 8-16 3-FGs, 10-10 FTs, 7 assists
It shouldn't be surprising that Williams struggled to come up with his best game ever. He plays with a cool and confidence that is impossible to ignore, from the way he shoots to the way he tries to break down defenses off the dribble. So, while working his way to an answer, the Clippers' super-sub gave some insight into the "Tao of Lou" and ended up settling on a rare start.
"It's really difficult. I've probably played a million basketball games — a bunch of good ones. … I don't really compartmentalize stuff like this. I just don't think about myself like that. I've had a bunch of games like that. I feel like this, really, every single night to be honest with you. My position is different than Kevin Durant and Devin Booker. They're superstars and All-Stars. I'm in a different position. Running 20 off the bench is a dope night for me. Running off 30. But … 50 against Golden State. Let's use that. … It's just hooping. I don't look at basketball as science. I wake up. I hoop. [Stuff] happens. And I move on to the next one. … But I do remember one thing. What I can tell you about the experience is that you kind of black out. I remember in the third quarter, at the beginning of the fourth, guys telling me I went 'crazy' in the third. And I didn't know what they meant. And after the game, they told me I had 27 in the quarter. I didn't even realize. I was just hooping."
Sign up for our daily sports newsletter »
Twitter: @DanWoikeSports
---