Sparks salvage one in Garden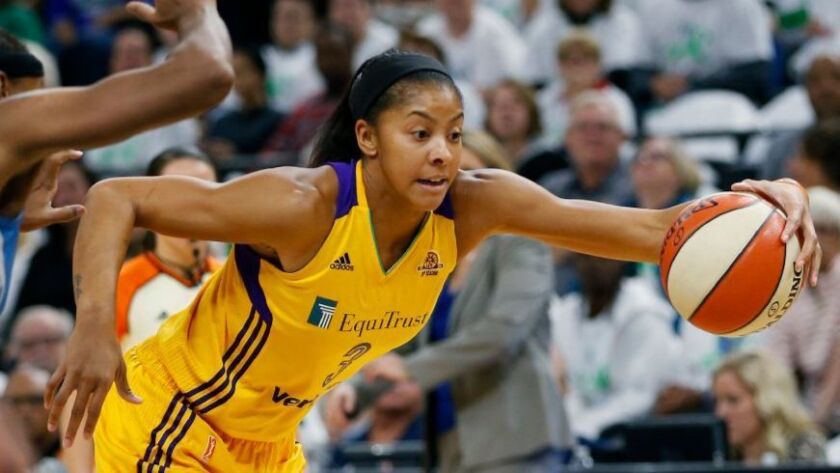 Reporting from NEW YORK —
Candace Parker and the Sparks capped off a disappointing trip with a strong finish at Madison Square Garden.
Parker scored 20 points and Nneka Ogwumike led the Sparks with 22 in a 90-75 victory over the Liberty on Tuesday night.
"We needed a win on this trip and this was the way to get it," Parker said. "We're a work in progress. We let two slip away and I think our defense kind of got back on track in this game."
The defending WNBA champion Sparks blew a 14-point lead to Indiana in the opener of the three-game swing and then lost a close one in Atlanta.
"It was bigger than just winning on the road or winning off a three-game road trip," Ogwumike said. "We were re-searching for our identity and hit the nail on the head tonight. Going into practices is perfect. We're in a great situation to look at this film and bring it to practice."
The Sparks (3-2) led 66-64 after three quarters and scored the first 11 points of the fourth period to take command.
---