Since winning the WNBA championship in 2016, the Los Angeles Sparks have struggled against the WNBA's elite teams. In 2017, they failed to defend their championship against the team they beat the year before, the Minnesota Lynx. Last season, the Sparks fell to the Washington Mystics in the second round.
The Sparks' shortcomings might be a surprise considering their strong nucleus of players. The generational talent that is Candace Parker, paired with All-WNBA first-team selection Nneka Ogwumike and two-time All-Star Chelsea Gray, form a core that is arguably among the best in the league. Still, it hasn't sustained championship success, even with a league leader in Parker.
So what's to blame for the Sparks missing out on establishing a potential dynasty?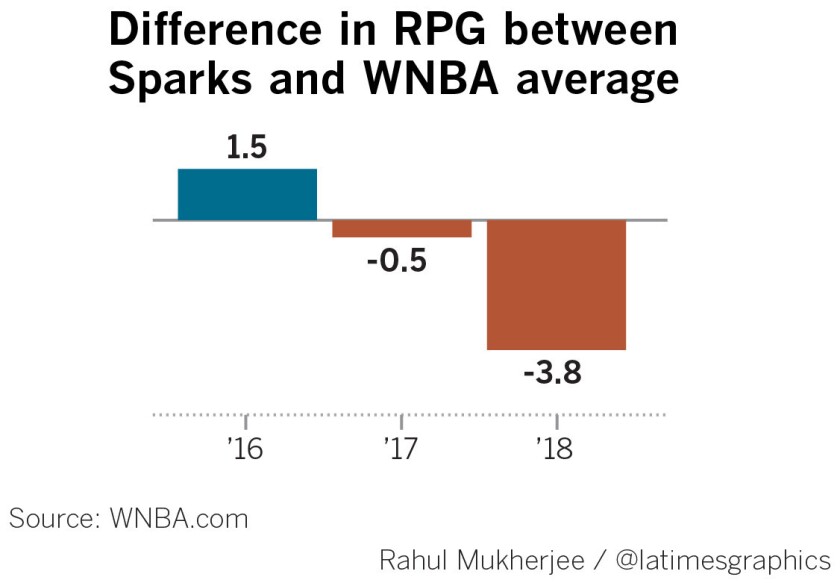 One culprit has been rebounding. Their rebounding per game has plummeted since 2016. Over the last two seasons, they've been below the league average. Sparks general manager Penny Toler, however, might have solved that problem in April.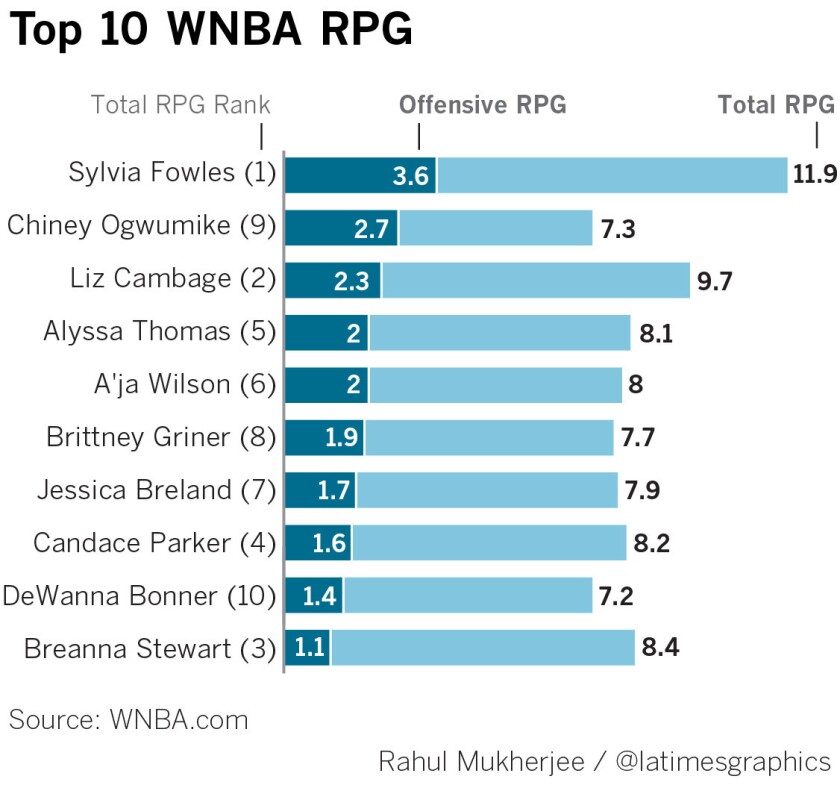 The Sparks traded their 2020 first round pick for Nneka's sister, Chiney Ogwumike of the Connecticut Sun. The Sun ranked first in the WNBA in rebounds per game and offensive rebounds per game last season, thanks to Ogwumike and teammate Alyssa Thomas. A two-time All-Star with Connecticut, Ogwumike was among the WNBA's top-10 rebounders in 2018 and finished second in offensive boards behind Minnesota's Sylvia Fowles.
Los Angeles was last in rebounds and offensive boards per game last season. If Ogwumike can bolster those numbers, the Sparks stand a good chance at challenging for the franchise's fourth title.
---