New Rams Suh, Peters, Talib and Cooks look like super additions so far
They have been part of the Rams for only three months, and they have yet to play a game.
But as the team concluded a mandatory minicamp Wednesday, it is clear that defensive lineman Ndamukong Suh, new cornerbacks Marcus Peters and Aqib Talib, and receiver Brandin Cooks already have made an imprint on a team billed as a Super Bowl contender.
Teammates and coaches said each of the four made his presence felt — on the field and in the locker room — during offseason workouts, organized-team activities and the minicamp.
The star acquisitions on defense fit the independent mold that coordinator Wade Phillips desires.
"You don't want a player that does everything you say," Phillips said. "You want guys that have some initiative."
Suh concurred.
"I like to follow rules but also improvise," said Suh, a five-time Pro Bowl selection who has a reputation for sometimes engaging in overly aggressive play. "Finding ways, I call it ways to cheat within the system. And being successful. Understanding your total defense, where guys fit in."
Suh, 31, signed a one-year, $14-million contract with the Rams after earning nearly $60-million during three seasons with the Miami Dolphins.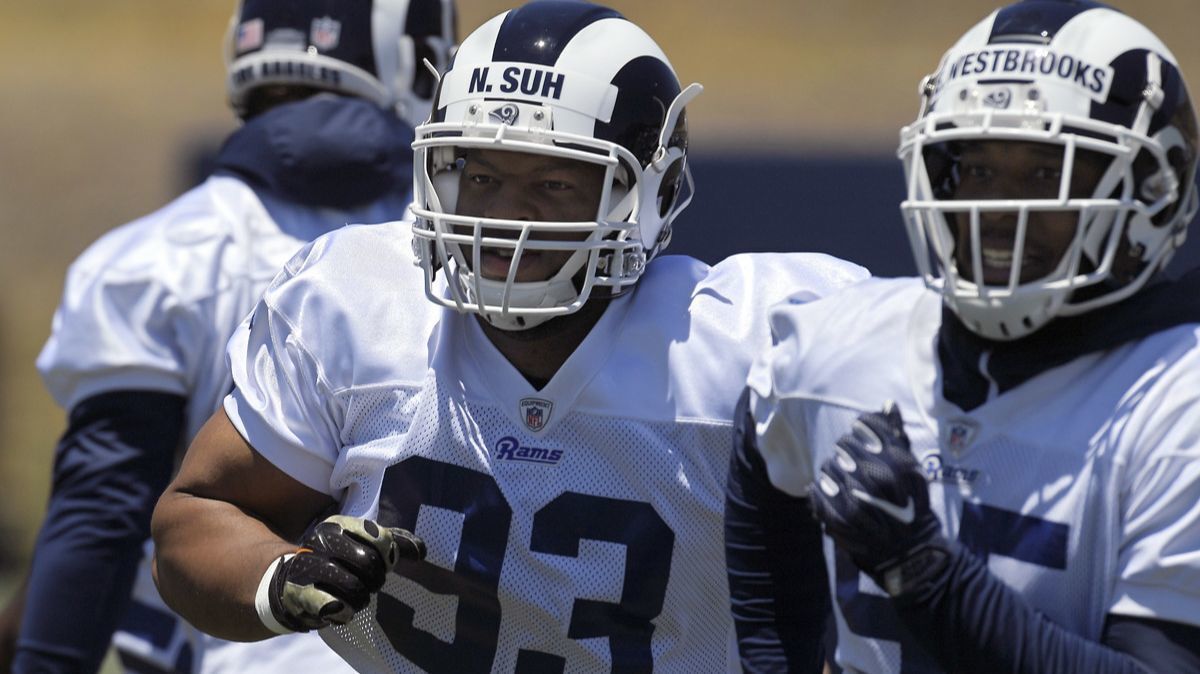 "Ndamukong has so much power … he just holds guys off with one arm, those kinds of things, real easily," Phillips said.
Suh has enjoyed learning from Phillips, whom he described as a "fun-loving grandfather" type with impressive knowledge and experience. Phillips has coached numerous Hall of Famers, including the late Reggie White. Suh does not miss opportunities to mine Phillips' memory.
"Talking today just about Reggie White, some of the things that he did, some of the things that he sees that I can do potentially emulating him," Suh said. "So I think there's an opportunity to just continue to learn from the wealth of knowledge he has."
Tackle Aaron Donald, the reigning NFL defensive player of the year, stayed away from workouts because of a contract dispute, preventing Rams coaches from assessing how Donald and Suh might work together.
Neither Phillips nor Suh said Donald's absence would adversely affect the Rams or how the linemen meld.
"I don't stay all night every night" worrying, Phillips deadpanned, adding: "It's the business part of it. We feel like it will happen sooner or later — hopefully sooner.
"But he didn't come till later last year and he did OK."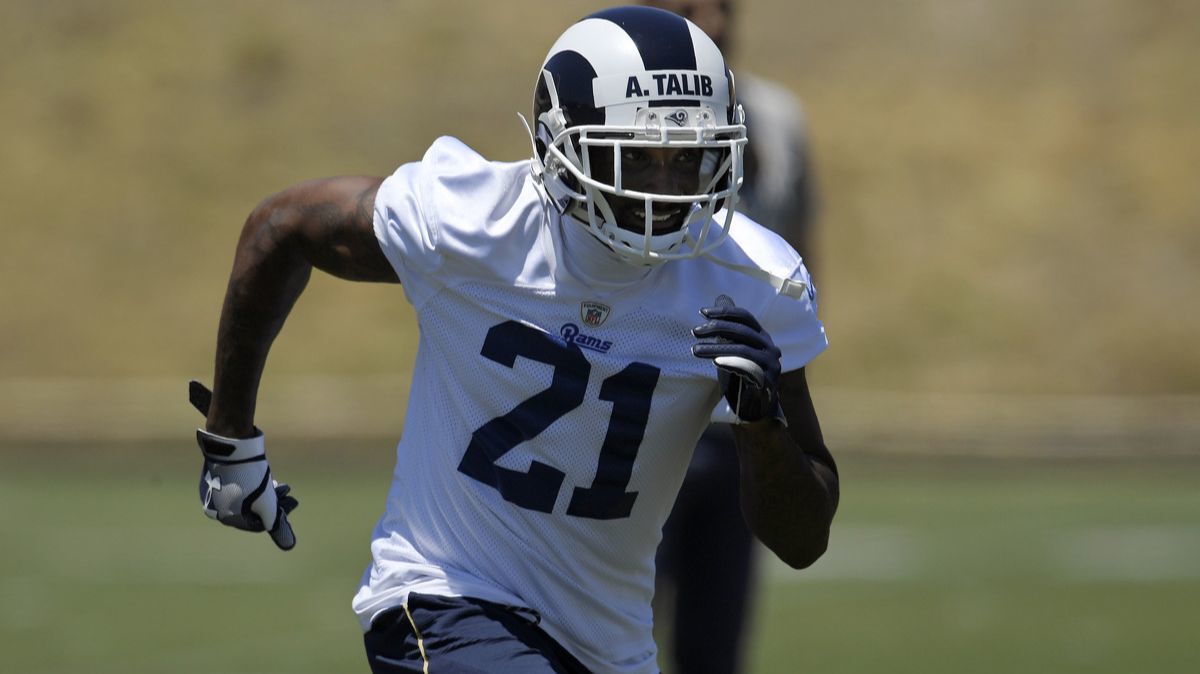 The Rams will visit the new Inglewood stadium site Thursday, and then break for more than a month before reconvening in late July for training camp at UC Irvine.
Suh said he probably would enjoy a long weekend, and then get back to work preparing for the season.
"I've understood the defense and where I'm going to fit in," he said, "and just continue to grow from there."
Salary drive?
Running back Todd Gurley, the reigning NFL offensive player of the year, is entering the fourth year of his rookie contract. He has a $4.4 million salary-cap number this season, and the Rams have exercised their fifth-year option, putting him on track for a $9.6 million salary in 2019.
Gurley has watched Donald's situation unfold during the last 15 months.
Has the back started to think about his possible extension?
"Nah, just football man," he said. "Let the rest take care of itself. ... No reason to worry about 2019 if it's not here, so just worry about what's in front of you."
Etc.
Second-year pro Samson Ebukam will enter training camp as a starting outside linebacker. Matt Longacre, who did not participate in team drills while recovering from back surgery, is expected to be ready by training camp, McVay said. ... Phillips said linebacker Cory Littleton will call signals for the defense, but linebacker Mark Barron could share that role. … The emergence of special teams standouts Littleton and Ebukam as starting linebackers will create special-teams opportunities for other players.
Follow Gary Klein on Twitter @latimesklein
Get the latest on L.A.'s teams in the daily Sports Report newsletter.
You may occasionally receive promotional content from the Los Angeles Times.