Clarisse Le Bihan and Madison Hammond lead Angel City past OL Reign
Goals from Clarisse Le Bihan and Madison Hammond gave Angel City a 2-1 victory over the OL Reign, its first victory over the Seattle-based team in front of 22,000 fans at BMO Stadium in Los Angeles.
In the 13th minute, Hammond sent a ball over the top to Scarlett Camberos. Reign goalkeeper Claudia Dickey came out to challenge the ball and missed it, leaving Camberos free to send a cross into the box, which Le Bihan put into the net.
Hammond doubled Angel City's lead in the 57th minute, getting onto a free kick that slid through Dickey's hands.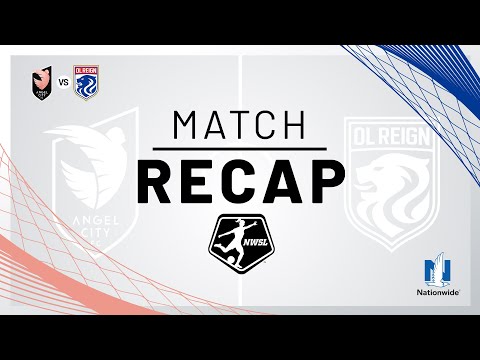 Megan Rapinoe — who will retire at the end of the NWSL season — subbed on at half and got one back for the Reign in the 74th, finishing a penalty into the lower left corner after Bethany Balcer was fouled in the box.
The loss marked the Reign's (7-7-3) third straight in regular-season play.
Angel City (5-6-6) is unbeaten in nine straight matches across all competitions and hasn't given up more than one goal during that stretch.